For Existing Buildings (EB)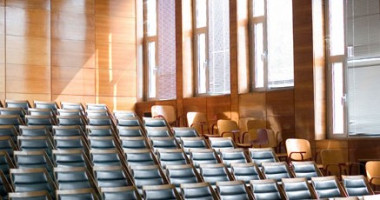 LEED® EB Credits
Materials and Resources MR Credit 3: Sustainable Purchasing
To reduce the environmental and air quality impacts of the materials acquired for use in the upgrade of buildings.
Purchases contain at least 10% post consumer or 20% post-industrial material:
MDF Core.
Particleboard Core.
Please contact your LEED AP to determine a product with the proper recycled content for credit.
Purchases contain at least 50% rapidly renewable material:
Purchases contain at least 50% FSC® certified wood:
FSC Certified Veneer Core Hardwood Plywood.
FSC Certified Classic Core Panels.
FSC Certified Europly PLUS Panels.
FSC Certified MDF Core Panels.
FSC Certified Particleboard Panels.
Purchases contain at least 50% material harvested and processed or extracted and processed within 500 miles of the project site:
Regional wood products – those products extracted, processed and manufactured within 500 miles of the construction site – may count toward LEED MR 5 credit. Please see our LEED 500 map to see if your project is located near one of our mills or materials origin. Contact our LEED AP representatives for help determining the nearest shipping location to your project.
Composite wood panels and contain no added urea-formaldehyde resins:
PureBond® Hardwood Plywood.
PureBond® Classic Core Panels.
PureBond® Europly PLUS Panels.
NAUF MDF Core Panels.
NAUF Particleboard Panels.
FSC certified wood products are available upon request.
These points and products were updated July 2011. Please contact a LEED® AP or refer to the USGBC® to ensure no credit or system certification changes have occurred.
The LEED® green building certification program is the nationally accepted benchmark for the design, construction, and operation of green buildings. USGBC® and related logo is a trademark owned by the U.S. Green Building Council® and is used with permission.