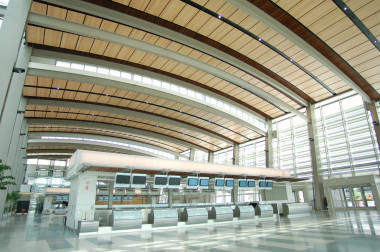 The PureBond Quality Awards is an annual contest open to any member of Columbia Forest Product's, PureBond Fabricator Network. "The PureBond Quality Awards is a way for Columbia Forest Products to recognize the world-class work being produced by our PureBond Fabricator Network members," said Director of Marketing Todd Vogelsinger.
"We created a partnership of craftsmen who build quality custom woodwork for residential and commercial clients using our flagship PureBond brand of hardwood plywood. We've admired their work, and thought a competition would be a great way to spotlight their accomplishments. Six years in, and the entries continue to amaze and inspire."
This year, the contest is expanding its list of categories to include any project or conceptual that utilizes Columbia's new TouchWood Architectural Panels, a revolutionary hardwood-faced panel with authentic Rough Sawn texture marks across the grain.