CARB & EPA TSCA Title VI Regulations
PureBond®. Your first stop for regulatory compliance.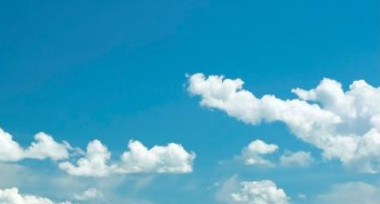 Go to the source! Click here for EPA's official FAQ's and Guidance Documents.
Regulatory action on formaldehyde emissions from composite wood panels has been an active topic since the mid-2000's. Now, terms like "CARB" are commonplace. Soon, "EPA TSCA Title VI" will join the conversation.
Columbia Forest Products has been manufacturing an alternative to traditional urea formaldehyde-based products for well over a decade (with a track record of nearly 100 million panels!)
With our PureBond® formaldehyde-free hardwood plywood technology, we've got a proven, consistent answer to customers' concerns about formaldehyde emissions – and staying on the right side of regulations.
In fact, we were awarded the EPA's Presidential Green Chemistry Challenge Award for our soy-based PureBond innovation in 2007.
CARB & EPA Rules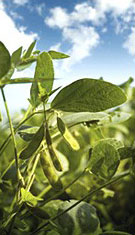 The existing "CARB Rule" has been in place since 2009, covering composite wood panels used in the state of California. In 2018, a rule from the United States Environmental Protection Agency took effect, which essentially "nationalizes" the CARB Rule. It's often referred to as "EPA TSCA Title VI."
Here's a link that compares the two regulations: https://www.arb.ca.gov/toxics/compwood/comparisontable.pdf
As of June 1, 2018 composite wood products that are sold, supplied, offered for sale, manufactured, or imported in the United States had to be labeled as "CARB ATCM Phase II" or "TSCA Title VI Compliant." Columbia was doing this ahead of the deadline.
The EPA has made many resources available to affected parties, including fabricators. Here's a link to the Frequently Asked Questions they have compiled: https://www.epa.gov/formaldehyde/frequent-questions-regulated-stakeholders-about-implementing-formaldehyde-standards
Columbia's Certified Products & Mills
HPVA Laboratories® has awarded EPA TSCA Title VI Certification for Formaldehyde Emissions to Columbia Forest Products' North American hardwood plywood manufacturing facilities.
Columbia's hardwood plywood products are certified to meet all requirements established in the EPA's TSCA Title VI 40 CFR Part 770 Formaldehyde Emission Standards for Composite Wood Products regulation and may now carry the "CARB TPC-8" certification label.
Columbia also maintains compliance to the CARB 93120 ATCM as a manufacturer of CARB NAF and ULEF Exempt products.
The following mill locations are covered under this certification. You can find copies of the mill certificates on the left side of this page:
Chatham, VA
Craigsville, WV
Hearst, ON
Kitchener, ON
Klamath Falls, OR
Old Fort, NC
Saint-Casimir, QC