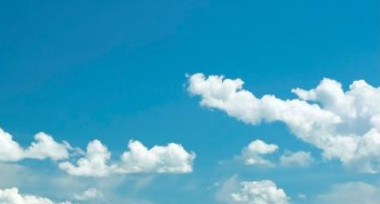 Since 2006, Columbia has been on the forefront of adopting formaldehyde-free or no-added formaldehyde assemblies to help our employees, fabricators and end users reduce exposure to added formaldehyde.
Over 150 million sheets have been manufactured to date positioning PureBond, formaldehyde free, with either soy or Poly vinyl acetate assembly methods as a proven solution. Formaldehyde emissions in composite panels is regulated today in Canada and the United States through three, related regulations from Health Canada (CANFER), the State of California's Air Resources Board (CARB) and the US Environmental Protection Agency (TSCA Title VI.)
CANFER
In Canada, the regulation is called CANFER and is effective January 2023 and relates to the regulation of composite panels in that country only.
CANFER was intentionally harmonized with the US EPA Toxic Substance Control Act under TSCA Title VI by Canadian authorities in 2022 for deployment in 2023.
The CANFER, TSCA and CARB standards are essentially the same in terms of emissions requirements but differ in terms of the details of testing and certification.
CANFER to US EPA TSCA Title VI
CANFER relies on Testing bona fides generated by the US TSCA/CARB program and thus the same frequency of testing required for certification bodies (who are certified to IAS accreditations) is not a requirement in Canada.
As a result, the method of asserting the claim is different in Canada where instead of a TSCA, CARB certificate from Columbia's third party certification body, a "Declaration of Certification" is provided by Columbia instead which references the TSCA/CARB certification as dictated by CANFER regulation requirements. Additionally, there is a requirement on invoice for production made in or entering Canada which is this bi lingual statement (see photo) "TSCA Title VI Certified/certife conforment aut titre IV de la TSCA – CARB TPC 8"
Columbia plants in US and Canada now use this claim to facilitate trade across the Canada US border.
USA EPA TSCA VI Relation to CARB
EPA TSCA Title VI in turn relies on the California Air Toxic Control Measure set forth by the California Air Resource Board, known as CARB.
TSCA Title IV shares burden with the CARB Air Toxic Control Measure for formaldehyde regulation in the United States.
This includes links to exemption orders and administration of the list of mills certified by Third Party Certifiers (TPCs) as meeting requirements of CARB and TSCA Title VI.
Certification is accomplished through testing, plant inspections and audit review by these independant, TPCs to provide assurances these mandated regulation requirements are adhered to.
Invoice, Packing Slip, Unit Tags
Columbia Manages the correct claims on its production US regulation bona fides (Terms "US EPA TSCA Title IV, CARB Compliant", ) are related through invoices and packing slips and (voluntary) labeling to meet standards referenced above. Columbia enterprise systems are aligned with these standards and all panels shipped carry the correct language as dictated by standards in force.
Certificates and Declarations of Certification are posted on the left.
To support Declaration of Certification in Canada, Columbia has added to its library of TSCA/CARB third-party certificates by Capital Testing and Certification Services for the United States (US, California) a corresponding set of CANFER "Declaration of Certification" documents for Canada, by plant. Note the US TSCA certificates update annually while the Declaration of Certification document just references the date the plant started with the EPA TSCA certification regime and therefore do not change year over year.
Documents available via links on left are designed to look very different from one another. Capital Testing certificates are bordered in green, the CANFER Declaration of Certifications are bordered in red.
CARB & EPA Rules
The existing "CARB Rule" has been in place since 2009, covering composite wood panels used in the state of California. In 2018 at behest of industry the US Congress to pass a law to nationalize the CARB rule to apply across the USA to simply compliance to one regime. In 2018, the U.S. Environmental Protection Agency TSCA Title VI Formaldehyde Emission Standards for Composite Wood Products was put into effect.
Here's a link that compares the two regulations: https://www.arb.ca.gov/toxics/compwood/comparisontable.pdf
As of June 1, 2018 composite wood products that were sold, supplied, offered for sale, manufactured, or imported in the United States had to be labeled as "CARB ATCM Phase II" or "TSCA Title VI Compliant." Columbia was doing this ahead of the deadline.
The EPA has made many resources available to affected parties, including fabricators. Here's a link to the Frequently Asked Questions they have compiled: https://www.epa.gov/formaldehyde/frequent-questions-regulated-stakeholders-about-implementing-formaldehyde-standards
Capital Testing and Certification Services
Capital Testing and Certification Services is Columbia's TPC (TPC8.) Capital laboratories validate plant-based, periodic sampling programs as well as audit operations to meet TSCA and CARB requirements each year where corrective action are made to maintain integrity of certification program management.
The Capital certificates and on invoice and packing list claims are certified to meet all applicable requirements established in EPA TSCA Title VI 40 CFR Part 770 Formaldehyde Emission Standards for Composite Wood Products regulation.
Through its certification program, rigor with Capital Testing and Certification Services, Columbia also complies with the CARB 93120 Regulation as well. Both regulations are referenced.
You can find copies of the mill certificates on the left side of this page, followed by the CANFER self declarations by plant location.