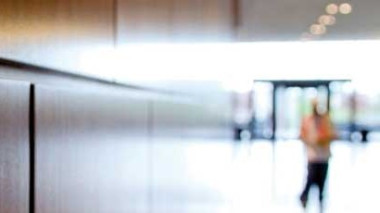 Ideas and solutions for Architects and Designers from North America's leading manufacturer of decorative hardwood plywood and hardwood veneer.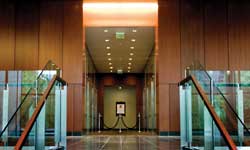 Columbia Forest Products has worked for many years to educate and engage architects, designers and specifiers about the benefits of our innovative hardwood plywood and veneer products.
With the growth of green building, that effort has been intensified. Columbia's PureBond® hardwood plywood manufactured with our award-winning soy-based formaldehyde-free technology is at the center of that effort, because sometimes, it's what you can't see that makes the biggest difference.
Now you can specify with confidence materials made with Columbia's PureBond® technology, awarded the Greener Synthetic Pathways Award by The United States EPA (Environmental Protection Agency).
PureBond veneer-core plywood panels can contribute points to the US Green Building Council's LEED® (Leadership in Energy and Environmental Design) green building ratings standard for low emitting materials. Need MDF or Particleboard panels for your project with no-added formaldehyde? We can provide those, too.
Columbia has been a leader in sustainable forestry for decades, and was the first decorative hardwood plywood company certified to FSC® chain-of-custody standards in April 1998 by the Rainforest Alliance, an independent, non-governmental organization with the published aims of working to conserve biodiversity and ensure sustainable livelihoods by transforming land-use practices, business practices and consumer behavior.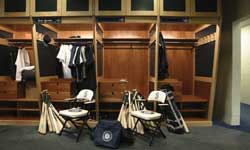 And while we know sustainable practices and indoor air quality are important to architects and designers, so is style. So be assured that almost any design you can imagine can be built with our plywood products. Everything we produce is customized to your specs. We can make panels with any core type, almost any wood species can be sourced for the face and backs of each panel and we make thicknesses between 1/8″ to 1-1/4″. Need standard sap maple on domestic 3/4″ veneer core? No problem, we make it everyday. Need a sequence of architectural panels with high-end exotic faces on an imported no-added formaldehyde core in a custom size? We can make it happen.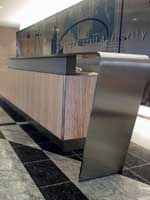 Because Columbia manufactures our products in our seven plywood mills around the US and Canada, your project can benefit from regionalized shipping, reducing your lead-times and our carbon footprint.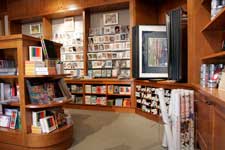 Columbia has a long-standing relationship with architects, designer and specifiers, and making technical and design information readily available for the design process. Our online CEU course "Advantages of Rotary White Maple for Architectural Wood Door Faces" is approved for AIA 1 LU | HSW continuing education.


You can specify materials made with PureBond formaldehyde-free technology with confidence. The United States EPA (Environmental Protection Agency) gave Columbia Forest Products their vote of confidence when they awarded us the Greener Synthetic Pathways Award! Click here for our PureBond brochure.
You may order free samples and literature by clicking on the links to the left. If you'd like product samples for your resource library, contact us.