A guide to understanding popular hardwood plywood and veneer face grades.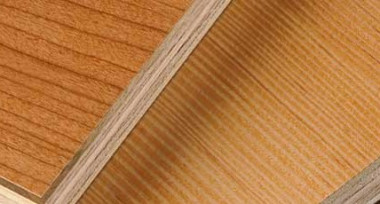 View our Grading Guide Online
Click on the image to view our e-publication, designed to provide you with an understanding of popular hardwood plywood face veneer grades. The full text of the guide's introduction, written by Ang Schramm, Director of Technical Services, appears below.
From the tree to works of art:
A guide to understanding the hardwood plywood standard
An introduction from Ang Schramm
Trees are amazing. They provide us with shelter, warm our hearths, and shade us from the heat of the summer sun. But they also give us far more as they offer up their inner distinctiveness to serve us as one of the most functional and attractive of all materials for quality kitchen and bath cabinetry, fine furniture, architectural millwork, store fixtures, and wall furnishings, to name just a few.
Wood is a unique material for decorative applications in that by its very nature no two pieces can ever be exactly alike. Its appearance may be consistent for a given species within a broad and generalized range, but even wood from the same tree can vary in aesthetics and physical properties. Growth conditions such as geography and climate, availability of water and nutrients, adverse weather, genetics, pestilence, injury, competition for space, bacterial or viral infection, the presence of extraneous compounds contributing to the color of heartwood, the lighter color of sapwood, and the presence of limbs and their relationship to figure and knots, are but a few of the factors contributing to this phenomenon.
It is the purpose of this publication to help us give some order to this assortment of characteristics in a practical manner with an overview of the industry standard grading tables and other content, including veneer production, core options, and plywood manufacture. With a sound understanding of the inherent individuality of trees, we have the rare opportunity to make every project or job a signature work of art!
Our goal is to provide this information in a way that is easy to understand and that will give us a valuable tool to help enhance communication and ensure that all your expectations are met when you choose Columbia Forest Products' PureBond® Hardwood Plywood.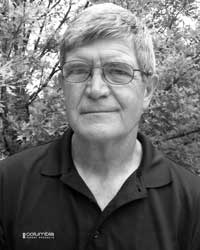 Ang Schramm
Director of Technical Services
Author of A Complete Guide to Hardwood Plywood and Face Veneer
Past Panel Products Director HPVA
Past Chair HPVA Technical Committee
Director and Instructor Columbia Forest Products University
Important Disclaimer
The photographs on this site are presented as examples only, and are not intended to represent or predict in any form the actual appearance of any grade or species. No range of color, grain, or other natural characteristics can be fully depicted in any single photograph or collection of photographs, and no representation or guarantee of appearance of any grade or species is made with respect to any such photograph contained herein.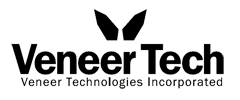 All rotary cut veneers shown provided by Columbia Forest Products' Hardwood Veneer Division.
Special thanks to Veneer Tech, Inc for the sliced veneers shown on this site.