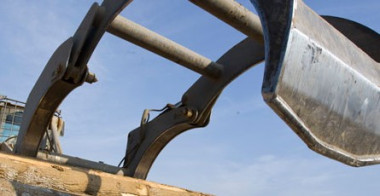 Ready to buy?
Visit our Where to Buy page to locate Columbia plywood near you. Or, if you are looking for cabinet or furniture fabricators who build quality cabinetry and furniture from sustainable wood products made with PureBond® formaldehyde-free technology, check out the PureBond Fabricator Network™.
We go where the wood is
Columbia's regional manufacturing locations provide the production capabilities to ensure a reliable, timely supply of high-quality product – an insurance policy for customers uncomfortable with single-location manufacturers.
An in-house supply of decorative hardwood faces and backs, combined with self-sufficient green ends for poplar, fir and aspen innerply veneers, enable quality control from the forest to the finished product.
Manufacturing Locations
Corporate Headquarters
Greensboro, North Carolina
7900 McCloud Road
Suite 200
Greensboro, NC 27409
800.637.1609
Hardwood Veneer
800.231.4148

Mellen, Wisconsin
606 Wilderness Drive
Mellen, WI 54546
715.274.4800

Newport, Vermont
115 Columbia Way
Newport, VT 05855
802.334.6711

Presque Isle, Maine
395 Missile Street
Presque Isle, ME 04769
207.760.3800

Rutherglen, Ontario
50 Columbia Forest Products Road
Rutherglen, ON P0H 2E0
705.776.5400
Hardwood Plywood
US West/Canada : 800.547.1791
US East : 800.237.2428
US NE/Canada : 888.664.1964
In Canada : 888.525.1964

Chatham, Virginia
100 Paul Road SW
Chatham, VA 24531
800.237.2428

Craigsville, West Virginia
(core veneer)
242 Columbia Forest Products Road
Craigsville, WV 26205
304.742.5317

Hearst, Ontario
225 Prince Street
Hearst, ON P0L 1N0
705.362.4242

Kitchener, Ontario
21 Balzer Road
Kitchener, ON N2C 1X5
519.895.2323

Klamath Falls, Oregon
4949 S. Hwy 97
Klamath Falls, OR 97603
800.547.1791

Old Fort, North Carolina
369 Columbia Carolina Road
Old Fort, NC 28762
800.438.6069

St. Casimir, Quebec
420 Route Guilbault
St. Casimir, QC G0A 3L0
418.339.2313