/
/
/
/
PureBond® Hardwood Plywood
PureBond® Hardwood Plywood
LEED® & CARB compliant. Cost competitive. Sometimes, it's what you can't see that makes the biggest difference.
Winner, EPA's Greener Synthetic Pathways Challenge


Soy-Based Technology.
Cost-Competitive.
North American Made.
And only from Columbia Forest Products.
The original cost-competitive decorative hardwood plywood without the formaldehyde. PureBond® is Columbia Forest Products' exclusive formaldehyde-free innovation for hardwood plywood manufacturing.
Replacing traditional urea formaldehyde (UF) hardwood plywood construction with soy-based PureBond enables Columbia to eliminate any added formaldehyde from standard veneer-core and pMDI composite hardwood plywood core panels. That's great news for our employees, our customers and the air we all breathe.
Watch the "Why PureBond Plywood?" video below!
Formaldehyde-free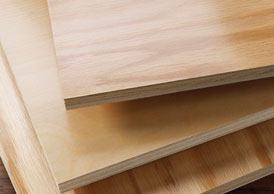 When we say PureBond technology is "formaldehyde-free", we're describing the way our hardwood plywood panels are comprised of no added formaldehyde components and assembled with no added formaldehyde adhesives.
Columbia's formaldehyde-free decorative panels are also compliant with the U.S. Green Building Council's Leadership in Energy and Environmental Design (LEED) standards, earning one point for LEED's EQ Credit 4.4 for Low-Emitting Materials: Composite Wood, and satisfy the emissions standards of the California Air Resources Board (CARB) Phase 2 regulations.
Less cost, more benefit
What really makes PureBond special is that it's cost-competitive with the standard UF construction of most decorative veneer-core hardwood plywood that's made today. That means PureBond is substantially less expensive than many other no-added-formaldehyde alternatives currently available.
Additionally, PureBond is even more water resistant than UF panels. PureBond panels with formaldehyde-free technology have out-performed UF bonded panels in all moisture degradation tests. This award-winning innovation can be yours for what you'd pay for traditional veneer core hardwood plywood options.
Biomimicry: Nature-inspired design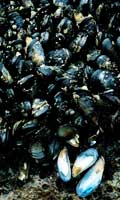 As the pacific Ocean swirled around him, a question rushed into Dr. Kaichang Li's head : how do mussels keep their grip on rocks that are constantly pounded by waves?Dr. Li, a professor at Oregon State University's College of Forestry, found that mussels secrete proteins known as byssal threads, which provide superior strength and extraordinary flexibility. His curiosity led to groundbreaking research – funded by Columbia Forest Products and others – based in the principles of biomimicry, which studies nature and then imitates its designs and processes to solve human problems.Li discovered that soy proteins can be modified to perform similarly to byssal threads. And not only did they deliver phenomenal adhesion, they also offered exceptional water resistance. This breakthrough led to PureBond, proving that enhanced environmental quality and increased product performance can go hand in hand.
PureBond® Fact
s
PureBond® technology utilizes formaldehyde-free, soy-based assembly technology
PureBond® technology significantly reduces interior formaldehyde emissions in comparison with UF technology
PureBond veneer-core panels are cost-competitive with traditional panels made using UF construction
Panels are made in the US and Canada
PureBond panels contribute towards the LEED® IEQ Credit 4.4 for Low-Emitting Materials: Composite Wood
Panels can be specified as FSC® certified upon request
PureBond with pMDI bonded MDF and Particleboard centers is available upon request
PureBond is manufactured exclusively in North America by Columbia Forest Products.
The Columbia Difference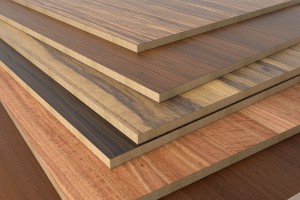 Columbia Forest Products has long been a leader in sustainable forestry practices and innovative manufacturing. We're now reaching out to homeowners and letting them know how easy it is to get top-quality cabinets, furniture and built-ins without the risk of added formaldehyde.
Since 2005 we've been manufacturing our hardwood plywood using a formaldehyde-free adhesive derived from food-grade soy flour and a wet strength resin used in printed currency and milk cartons. This proprietary assembly system, known as PureBond, is cost-competitive with urea formaldehyde based plywood products. There is absolutely no added formaldehyde in the lamination or core assembly processes.
Over 50 million panels have been made and shipped with PureBond technology – it's a proven solution. Our hardwood plywood can also be specified using Forest Stewardship Council™ (FSC) Certified materials, making it a good green choice both for you and the environment.
Your kitchen dealer, cabinet shop, remodeler or builder can help you make sure your new cabinets or furniture are made with PureBond products, to assure that they won't off-gas formaldehyde fumes into your home.