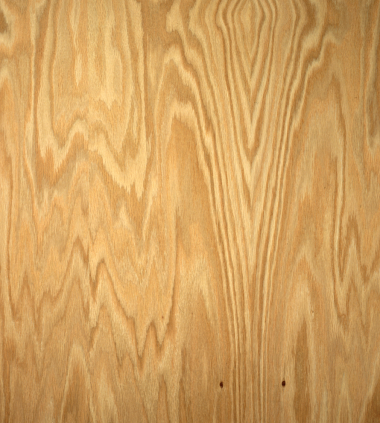 Back Matching
Once the veneer is cut, it can be laid up on a panel face in different sorts of "matching." The appearance of the panel can be formal or casual, simple or busy based on the matching choice. Matching selections may be more obvious in some species than in others depending on the natural grain characteristic of that wood species.
The following are matching types:
Book Matching – Every other leaf or component of veneer from a given log is turned over to produce a mirror image at the splice joint, much like turning the pages of a book, to produce a very aesthetically appealing look across the face.
Slip Matching – All components from a given log are spliced together in their respective order without turning over any component, thereby producing a somewhat staggered image across the face. This allows for the panel face to be applied with the tight side of the veneer facing outward in order to minimize the potential for a barber pole effect occasionally observed with book matched veneer.
Plank Matching – Components from various logs of the same species are arranged in a deliberate mismatched manner to achieve a natural lumber effect as offered in Columbia Forest Products' Appalachian Traditions. product line. This is often used to produce a rustic effect.
Random Matching – Components are arranged in the order they come from a given
stack of veneer that may have come from a number of logs with no consideration given to matching for color or grain. This is process often used to produce backs from remnant material.
Please note that custom back matching types can be requested, but doing so will requiring price upcharges and extended lead times.