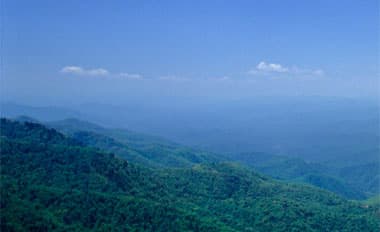 December 17, 2012
•
by lwinkler
Founded in 1957, Columbia Forest Products with over 50 years of experience, still remains, through perseverance, North America's largest manufacturer of hardwood plywood and hardwood veneer products. And for anyone not familiar with Columbia's products, our decorative interior veneers and panels, which are sold through a network of wholesale distributors, mass merchandisers and original equipment manufactures are used in high-end cabinetry, fine furniture, architectural millwork and commercial fixtures.
Columbia today, as in the past, continues to maintain a strong market presence in every plywood species, core and size category, including veneer core, medium density fiberboard (MDF), combination core and particleboard core. Our wood species include ash, birch, cherry, hickory, maple, red oak, alder, walnut and many others.
Although Columbia has always been a proponent of responsible forestry we increased our efforts In 1999, when our Klamath Falls, Oregon, plant began producing its plywood using logs harvested from Forest Stewardship Council™ (FSC®) certified forestland. As a result, today, all of Columbia's plywood and veneer mills hold FSC chain of custody certified by SmartWood, a not-for-profit subsidiary of the Rain Forest Alliance. Don't forget that by buying products with an FSC label you are supporting the growth of responsible forest management worldwide!
All of us at Columbia look forward to whatever the New Year might bring and to continuing our responsible forestry and green and sustainable endeavors into 2013!