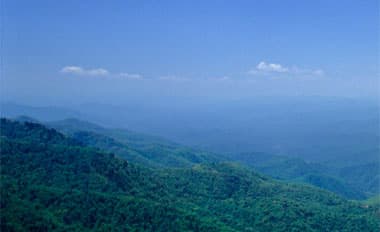 June 19, 2013
•
by lwinkler
Here at Columbia Forest Products we are quite pleased today to unveil out new branding, which consists of a new logo, tagline and mission statement! Check out a short message from our CEO, Brad Thompson below:
I am pleased to announce the introduction of Columbia Forest Products' new and updated brand. As a leader in our industry it is important that our brand presence speak to our core business values. Once merely regarded as a trademark or logo, branding now extends to the entire identity system of a product, service or organization. A brand is a promise that a product or organization makes to its customers that must be delivered consistently with every single interaction.
Columbia's promise includes our hardwood focus, our North American roots and our dedication to innovation and environmental stewardship.
Tagline:
Innovating Responsibly.TM
L'innovation responsable.
Mission:
Our ideas will be groundbreaking, and our stewardship will be forever mindful of the ground we live on.
Nos idées seront novatrices et notre intendance toujours soucieuse de la terre sur laquelle nous vivons.
Sincerely,
Brad Thompson
CEO Columbia Forest Products