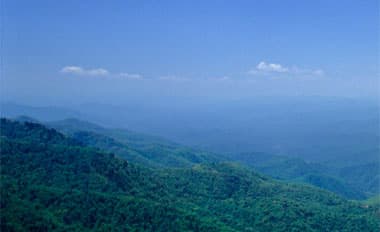 September 24, 2013
•
by lwinkler
Great article on Columbia Forest Products by Landdis Hollifield of the McDowellNews.com! Our Old Fort facility team pulled together to help 'rehab' the McDowell Senior Center in Marion, NC by installing a new shuffleboard mat, horseshoe pit cover and even adding a bit of beauty by painting the horseshoe sets in festive colors! Really nice to see everyone coming together in community service 🙂 See the entire article see below or at the news site, click here:
Senior citizens from across McDowell will once again be able to enjoy a nice afternoon filled with shuffleboard thanks to the efforts of workers from Columbia Forest Products.
On Friday, members of the company's leadership training team installed a new shuffleboard mat at the McDowell Senior Center in Marion.
Senior Center Director Weyland Prebor said that the group called the Senior Center to see if they could help with any projects around the facility.
"The Senior Center Senior Games had bought some new shuffle board courts to go over our old existing ones here, which they really couldn't play on anymore," Prebor said. "I needed a group of people to come out and put them in. They said they would."
While most team members worked on the shuffleboard area, others helped create horseshoe pit covers to protect the Senior Center's horseshoe area, and painted horseshoe sets to make them look more festive.
Columbia Forest Products Plant Manager Jeff Wakefield said that he was glad his leadership class could come out and help such a worthy cause.
"What our folks here are doing is modeling service leadership," said Wakefield. "One way to do that is through projects like this. There's no better way to demonstrate the importance of service than by working in the community."
Wakefield's team member Columbia Forest Products Human Resources Manager Carolina Ries was also excited that her team had this chance to give back.
"We called about 10 places to see if we could offer our services," said Ries. "We have a lot of maintenance people here, so we can do lots of things. It's a full day of work for our entire team. This morning we're at the Senior Center and we'll have lunch here. After that, we will go to the Friendship Home to install cabinets and do whatever they need us to do."