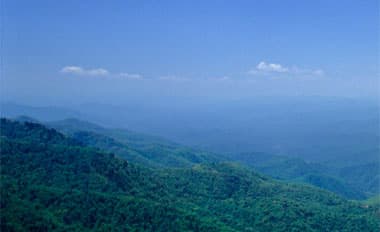 March 24, 2015
•
by Rich Christianson
Welcome to the New Wood Works
Columbia Forest Products proudly presents the all-new Wood Works™ newsletter. It's been reengineered to pack a more powerful punch chalk full of useful information and resources in a compact, easy-to-peruse format.
Wood Works will now be coming to your in-box with greater frequency – every other month instead of once a quarter. And there's a new editor, me, Rich Christianson, former long-time editorial director and associate publisher of Woodworking Network and its publications devoted to production woodworking, custom woodworking and closets.
Each issue of Wood Works will include timely updates of Columbia Forest Products, industry news, design inspiration, product information and more. Plus, Ang Schramm, Columbia's resident hardwood plywood and veneer expert, will serve up sage advice on industry best practices and guidelines as he has done since Wood Works debuted in March 2009. Schramm, author of "The Complete Guide to Hardwood Plywood and Face Veneers," is more than happy to address your questions on warping, checking, finishing, etc.
We welcome, in fact, encourage your feedback. Tell us how we can make Wood Works of greater value to you and your business. What types of information can Wood Works provide that will help you be more successful?
We're ever on the prowl for interesting stories to tell. If you have one share, please do.
Feel free to contact me at woodworks@cfpwood.com. I look forward to hearing from you!