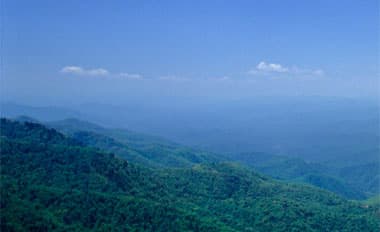 July 22, 2015
•
by Columbia Forest Products
Greensboro, NC, July 20, 2015 ̶ Columbia Forest Products announces the winners of the fourth annual PureBond® Quality Awards (PQA) competition. The PQA competition recognizes exceptional design and craftsmanship using PureBond® hardwood plywood materials to create interior spaces and finished goods that are both visually distinctive and functionally impressive.
Contestants competed for prizes in each of four categories – Residential Kitchen, Residential Bath, Residential Other, and Commercial – and eleven projects were eventually chosen for PQA recognition by a team of expert judges.
Speaking about the significance of the competition, Todd Vogelsinger, Columbia Forest Products' director of marketing said, "The PureBond Quality Awards is a way for us to recognize the world-class work being produced by our PureBond Fabricator Network™ members. We've forged strong partnerships with craftspeople all across North America who build quality custom woodwork for residential and commercial clients using our formaldehyde-free, flagship PureBond brand of hardwood plywood.
Now in its fourth year, the PureBond Quality Awards competition has become an important way to spotlight the accomplishments of woodworking specialists. The 2015 winners included seven PFN fabricators, as follows:
Residential Kitchen Category
First Place: Rivendell Woodworks, Inc.
Second Place: Nico Spacecraft
Third Place: Carlsgaard Finish Cabinetry
Residential Bath Category
First Place: Wm. H. Fry Construction Co.
Second Place: Fairfield County Millwork
Third Place: Ruffino Cabinetry
Residential Other Category
First Place: Wm. H. Fry Construction Co.
Second Place: Fairfield County Millwork
Third Place: Carlsgaard Finish Cabinetry
Commercial Category
First Place: Fairfield County Millwork
Second Place: Provincial Woodworkers Limited
Residential Kitchen Category Winners
The first place winner of the Residential Kitchen category is Rivendell Woodworks, Inc. of Concord, CA. The winning design was created as part of a major home remodeling project, integrating contemporary full-overlay European styling with traditional mouldings and trim. All interior, including casework carcasses, drawers and shelves, were constructed using prefinished maple PureBond hardwood plywood in ¾", ½" and ¼" thicknesses.
According to Kanda Alahan, president of Rivendell Woodworks, luxury kitchens are a particular focus of the company. "Through the years, we have specialized in high-end residential custom cabinetry and woodwork. We build as well as install our creations, and work closely with contractors, designers, architects and homeowners to create spaces that turn nice houses into beautiful homes, Alahan reported.
"We are especially sensitive to sustainable building practices and environmentally 'clean' materials such as PureBond plywood. Because our client was very concerned about having her kitchen built from sustainable products to avoid off-gassing, the PureBond product met her needs and she was especially pleased with the finished installation," Alahan added.
The second place winner in the Residential Kitchen category was Nico Spacecraft of Roberts Creek, BC (Canada). Its sleek, modern kitchen design emphasizes functionality and old-world craftsmanship, while using materials such as PureBond Classic J-core cabinet boxes and drawers, along with salvaged wood for the flooring and the harvest table.
The third place prize in the Residential Kitchen category went to Carlsgaard Finish Carpentry of Hudson, WI, which created custom kitchen cabinetry for a large contemporary home on the banks of the scenic St. Croix River dividing Wisconsin and Minnesota. The cabinets were made with African Anigre PureBond materials, carefully designed to showcase a continual horizontal grain across the entire walls and blocks of cabinetry. The strikingly original home was also featured in the 2015 Midwest Home Luxury Tour held in June.
Residential Bath Category Winners
Winning first place in the Residential Bath category was Wm. H. Fry Construction Company of Cupertino, CA. This winning design was for a bath that features a floating vanity faced with hand-selected zebrawood hardwood veneer that is horizontally matched. The drawers contain built-in dividers which show off maple-faced PureBond plywood in the casework. An oval Waterworks free-standing bathtub and oval vessel sink are balanced by square knobs on the cabinets and square faucet fixtures.
According to company president Bill Fry, the design of the guest bathroom was influenced by sleek, modern styling. "Because the homeowners are high-tech executives in Silicon Valley, having innovative and technologically superior products in their home was a requirement," he reported.
"When they learned what's inside their new cabinetry, they were very happy to know that PureBond plywood is manufactured with soy-based rather than chemical-based adhesives," Fry added.
Second place winner in the Residential Bath category was Fairfield County Millwork of Bethany, CT, which created a visually striking bath installation for a private residence in a secluded area in Westchester County, NY. FCM fabricated the cabinets using PureBond prefinished maple for the interiors and PureBond MDF for the doors and drawer fronts. The cabinetry, which also included medicine cabinets at each end along with concealed cabinets behind sliding mirror frames, was painted to match the wall tile in the bathroom.
The third place winner was Ruffino Cabinetry of Fort Myers, FL. Its design was for a transitional style home. The inviting bath creation consisted of custom-made cabinetry that utilized PureBond oak core panels throughout.
Residential Other Category Winners
The Residential Other category, which was open to projects such as built-in furnishings, furniture and closet systems, was won this year by Wm. H. Fry Construction Company. Its project encompassed an entryway cabinet with a bench, coat hooks and storage along with a matching family room sideboard and fireplace surround. Because the family is active in outdoor recreation and entertains long-term guests at the residence, the need was for a functional as well as aesthetically pleasing installation. The PureBond hardwood plywood used in this installation has a maple backing which is visible when opening the cabinets.
Commenting on the winning project, Bill Fry noted that the homeowners were so impressed by the no-added urea formaldehyde characteristics of PureBond, they decided to use it also as a sublayer for the hardwood flooring that was installed at the same time. "Because our clients were susceptible to asthma and allergies, they made their purchasing decisions based on how indoor air quality would be affected. The knowledge that NAUF [no added urea formaldehyde] plywood was readily available gave them great peace of mind about having a healthier home," he said.
The second place winner, with a beautiful custom library and office installation, was Fairfield County Millwork. Because the room offers stunning panoramic views of Long Island Sound, the rich, dark millwork creates a wonderful contrast. The veneer is sequence-matched Rift White Oak over a PureBond MDF core.
Third place in the Residential Other category was awarded to Carlsgaard Finished Carpentry for a custom bedroom furniture wall in a contemporary riverfront private residence. The installation featured PureBond hardwood plywood laid up with African Anigre veneer. 
Commercial Category Winners
The Commercial category was open to any type of commercial application. The first place prizewinning submission came from Fairfield County Millwork – a private dining room and wine bar for a New England restaurant. The radius walnut panel work in the dining room was laid up in strips on PureBond MDF, which also included concealed cabinets behind the paneling.
Commenting on the project, Dave Gilbert of FCM stated, "In addition to being invitingly beautiful, the integration of the wood, backlit stone counters, glass and metal really showcase the bar area."
The second place prize in this category was awarded to Provincial Woodworkers Ltd. of Dartmouth, NS, Canada with a custom bar installation for a new brasserie-style restaurant in Halifax, Nova Scotia. Built from a contemporary design that exudes the character of a New York City waterfront warehouse, the quality veneer core and flawless veneers of PureBond hardwood plywood provided an exceptional installation without VOCs.
Judging the Competition
The panel of judges assembled for the fourth annual PureBond Quality Awards competition included:
Rich Christianson, principal of Richson Media, a communications firm focused on the industrial woodworking sector and former long-time editorial director and association publisher of Woodworking Network
C. T. 'Kip' Howlett, Jr., president of the Hardwood Plywood & Veneer Association (HPVA) representing North American manufacturers of hardwood plywood, veneer and engineered flooring and their value chain including suppliers, distributors and fabricators
William Sampson, editor of CabinetMaker+FDM Magazine, with a lengthy history in publishing, woodworking and business
Suzanne VanGilder, who is the editorial director for Surface & Panel magazine, a publication with the mission "uniting materials, technology and design"
Jen Woodhouse, a performing songwriter, DIY specialist and furniture builder who authors the popular DIY and design blog The House of Wood
The criterion for selecting winners in the PQA competition is simply demonstrating the "quality use" of PureBond hardwood plywood in a design and fabrication project.
Remarking on the increasing popularity of the PQA competition, Vogelsinger said, "The contest has grown in each successive year, attracting some very impressive entries that are creative as well as beautifully fabricated."
About PureBond® Technology and the PQA Awards
Columbia's formaldehyde-free PureBond technology was a major breakthrough in the engineered wood panel market. Developed by Columbia Forest Products in conjunction with scientists at Oregon State University, the first PureBond hardwood plywood panels were produced in 2005. Since then, more than 50 million panels have been shipped.
PureBond formaldehyde-free technology continues to be a market differentiator for woodshops that cater to a health-conscious and environmentally aware clientele. Over 850 fabricators have joined the PureBond Fabricator Network, thereby identifying themselves as leading-edge suppliers who are thoughtful about the materials they use and the concern customers have with good indoor air quality and home resale value.
The PureBond Quality Awards competition will be held again in 2016. "We are very pleased with the participation among the members of the PureBond Fabricators Network, and welcome even more entries next year," Vogelsinger stated.
To join the PureBond Fabricator Network and to become eligible to compete in the next PureBond Quality Awards competition, click here.
About Columbia Forest Products
Established in 1957, Columbia Forest Products is America's largest manufacturer of decorative hardwood plywood and hardwood veneer. An employee-owned company, it operates facilities throughout North America. It is a leader in sustainable forestry, as well as developing innovative and environmentally friendly technologies and products for healthy indoor living.
Columbia Forest Products has provided fine decorative hardwood plywood veneer panels to North American fabricators for nearly 60 years. The company is committed to offering the industry's widest product selection, manufactured in efficient, technologically advanced mills, and backed by exceptional service and product support.
Website address: https://www.columbiaforestproducts.com/showroom/2015-winners/