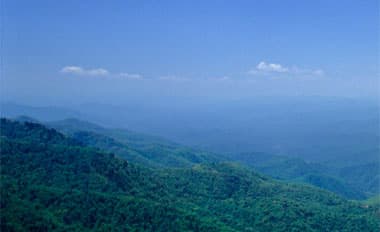 February 19, 2017
•
by Columbia Forest Products
Keep an eye out for Columbia in 2017! Below is a current list of trade shows where you will be able to find us exhibiting in 2017…though keep in mind we may be adding to the list throughout the year, so we will keep you posted!
Check out our scheduled events below:
Wednesday May 17 to Friday May 19, 2017, Seattle
Tuesday April 11th to Thursday April 13th, Chicago, IL
Tuesday September 12th to Thursday September 14th, Pittsburgh, PA
Tuesday November 7th to Thursday November 9th, Boston, MA
Tuesday November 14th to Thursday November 16th, Colorado Springs, CO
Also, please tune in for our Continuing Education "Decorative Hardwood Plywood & Veneer: Beautiful by Nature" Course on the following dates (registration information can be found at https://www.greence.com/lunch-learn):
Tuesday, May 2nd from Noon to 1 pm Eastern Time
Wednesday, September 16th from Noon to 1 pm Eastern Time
Thursday, December 14th from Noon to 1 pm Eastern Time
In addition, check us out at Material ConneXion's displays at the following shows this year:
HD Expo, May 2017, Las Vegas, NV
Luxe Pack, May 2017, New York, NY
International Contemporary Furniture Fair (ICFF), May 2017, New York, NY
NeoCon, June 2017, Chicago, IL
Industrial Design Society of America (IDSA) August 2017
Outdoor Retailer Show, August 3-6, 2017, Salt Lake City, UT
Association of Retail Environments Show (ARE), December 2017, New York, NY
We look forward to seeing everyone in 2017, so please stop by our booths to catch up on the latest offerings from Columbia if you are attending any of these events!