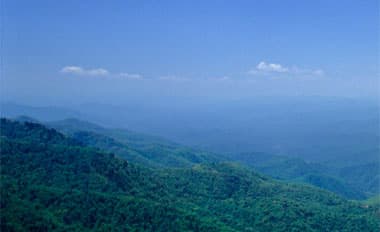 April 12, 2019
•
by Columbia Forest Products
Loss of Business Due to Sustained Impact of Imported Chinese Cabinets and Plywood
Greensboro, North Carolina, April 12, 2019 – Columbia Forest Products today announced plans to cease all hardwood plywood production activities and permanently close its Trumann, Arkansas facility. CFP anticipates that the permanent closure of the mill will take place sometime this fall.
Remaining orders for panel products manufactured at this facility are moving to other production sites within Columbia's existing North American network. The company had been operating the Trumann facility since 1986.
"The decision to close Trumann is especially difficult given the skills and commitment of the employees in Trumann," said Greg Pray, President and CEO of Columbia Forest Products. "As employee-owners, we consider them family."
"We have fought a long and challenging battle against unfair and imbalanced Chinese trade practices. First, with hardwood plywood. More recently, imported Chinese cabinets," said Pray.
"The combined and sustained impact of these and other factors have eroded our market opportunities to the point where we just couldn't operate the facility at a loss, waiting for the market to come back."
Roughly half of the plant's approximately 50 employees were released today, and the other half will remain for several months until all orders and machinery can relocate to other CFP plants.
About Columbia Forest Products
Established in 1957, Columbia Forest Products is North America's leading manufacturer of decorative hardwood plywood and veneer. An employee-owned company, Columbia is committed to sustainable forestry practices and developing innovative and environmentally-responsible technologies and products for beautiful indoor living.
These innovations include EPA award-winning PureBond® formaldehyde-free hardwood plywood. Over 100 million PureBond panels have been produced and shipped since their introduction in 2005.
Visit www.cfpwood.com or www.purebondplywood.com.