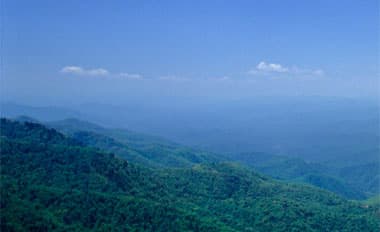 March 26, 2019
•
by Columbia Forest Products
When tackling an interior woodworking project, there are a number of raw materials to consider. When building cabinets, closets, shelves or furniture, many tradespeople reach for Hardwood Plywood or medium-density fiberboard (MDF).
These engineered wood products offer a lot of advantages. They are cost-effective compared to solid lumber, are available in a wide variety of thicknesses, and can be cut and assembled to last for a long service life. Which to choose for your next project will depend on what you're making, what you want the finished product to look like, and what kind of use it will be facing.
When to Use MDF and When to Use Hardwood Plywood
If the first priority in a project is simply cost, then MDF is probably your best choice (it's a very basic panel product and doesn't have a decorative hardwood face attached). But outside of cost, here are a few examples of projects that might better suited to either MDF or hardwood plywood.
Curved Table: MDF
A table like this one, with its flat white finish and curved edges, is well suited to MDF. Rounded corners like these will be easy to achieve with a router, an MDF panel and some paint!
Warm Kitchen Cabinets: Hardwood Plywood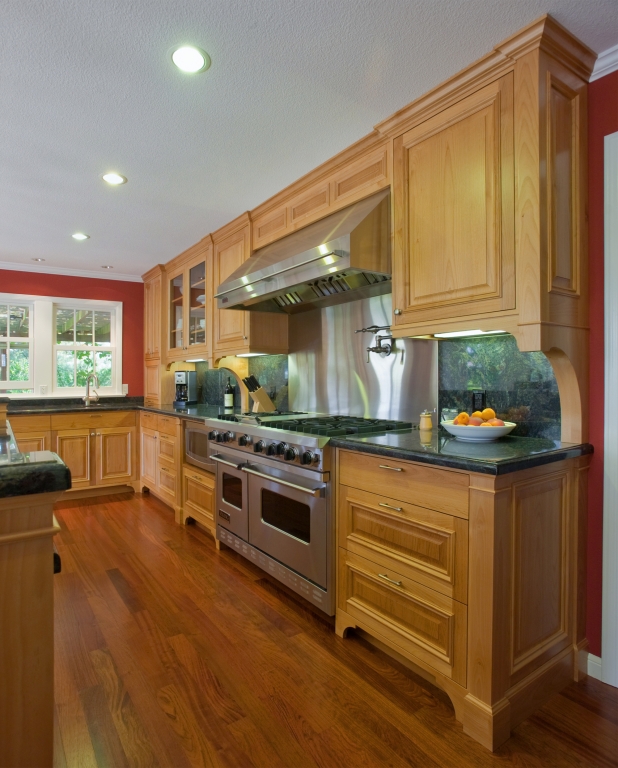 Kitchen cabinets like these are a classic project for hardwood plywood. The room glows with the wood's well-stained, bright finish, while the doors and drawer-fronts match the cabinet sides perfectly.
Painted Kitchen Cabinets: MDF/Hardwood Plywood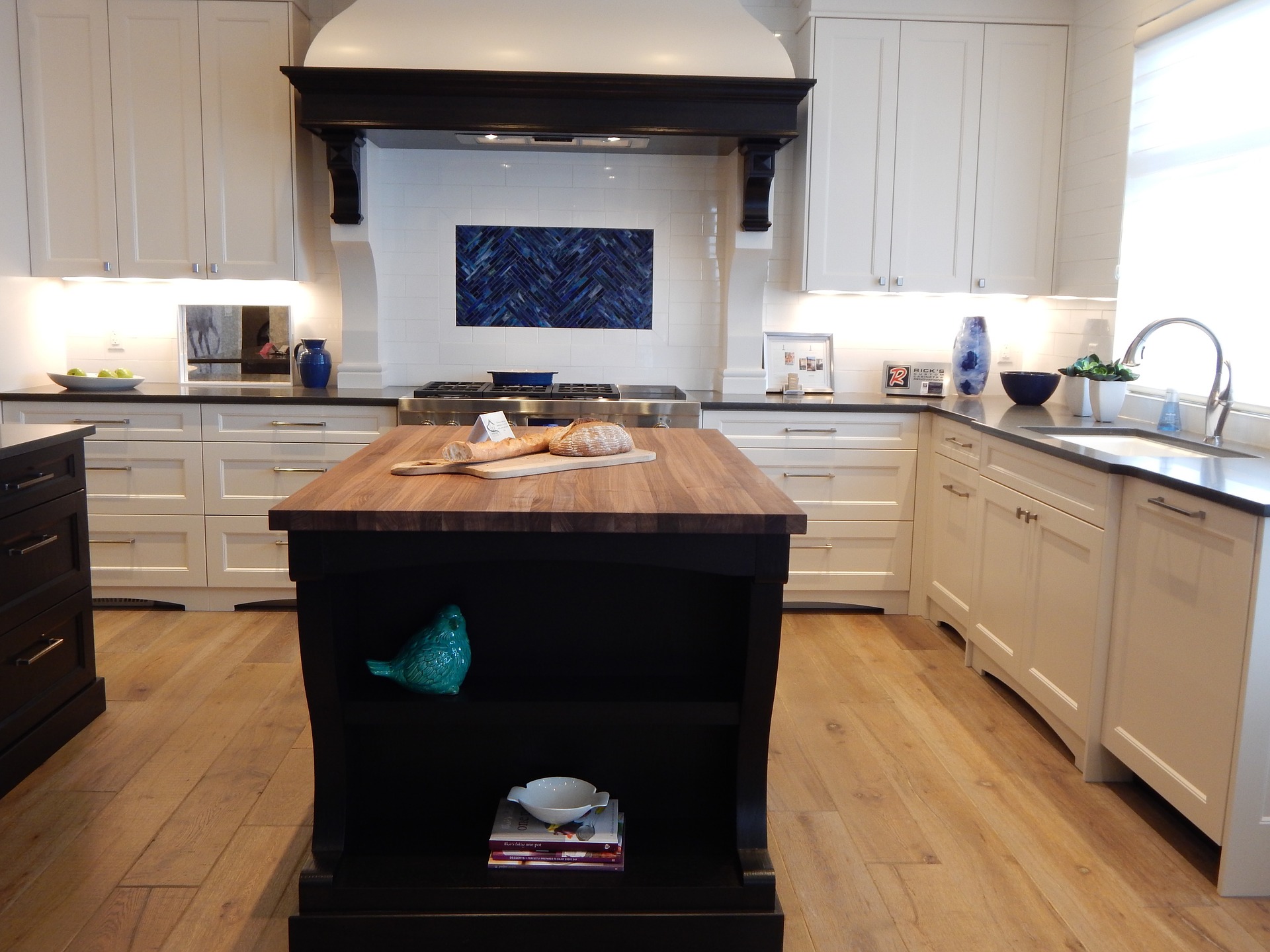 By comparison, this kitchen, with its flat white cupboard and drawer fronts, and the curved edges around the center island shelves, could be better suited to MDF, since no wood grain was intended to show.
(The cabinet boxes themselves, onto which the doors are mounted, are often a good use for hardwood plywood, due to its superior screw-holding power and ability to stand up to moisture).
Built-in Shelving: MDF/Hardwood Plywood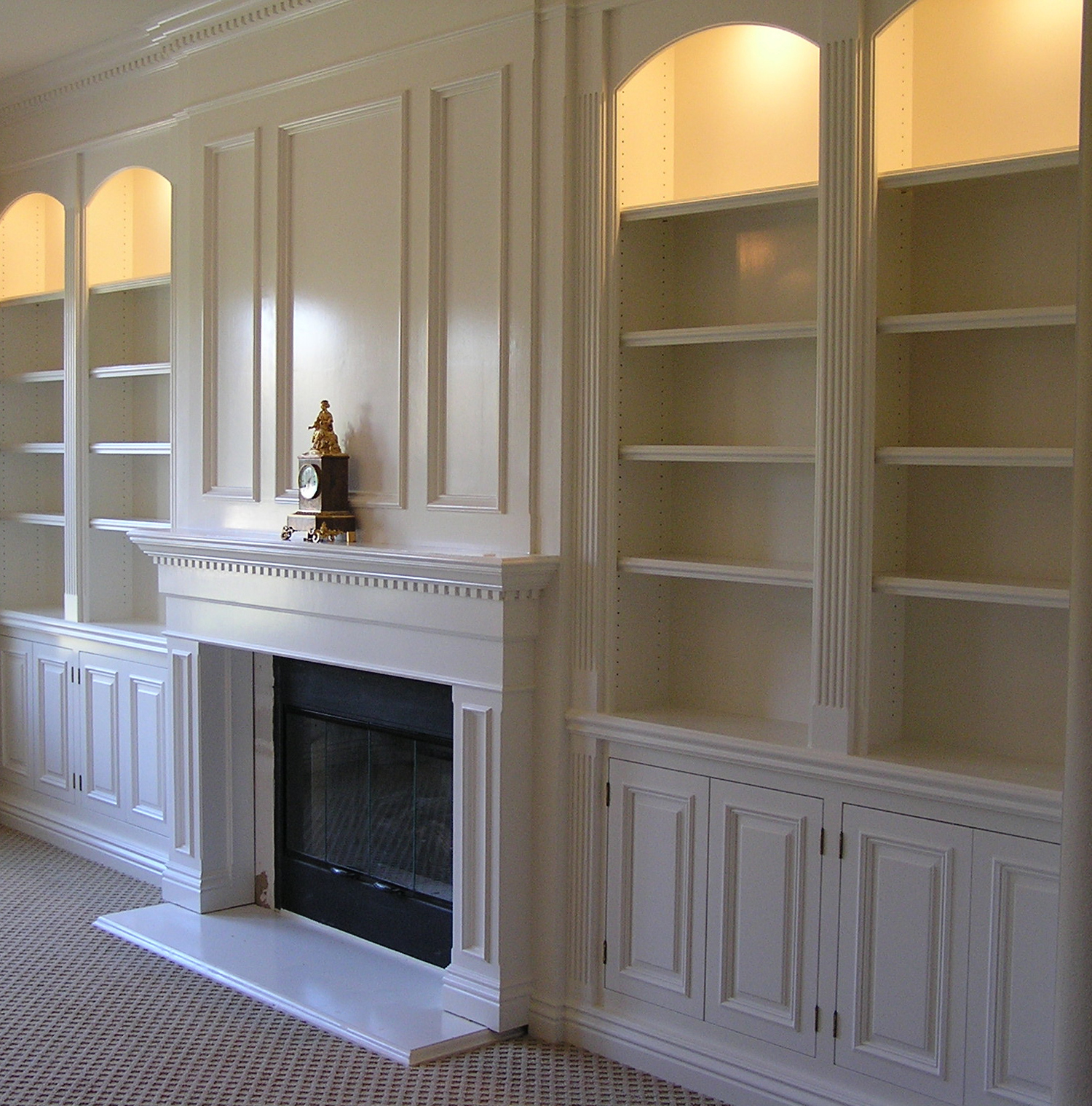 Built-ins like this could go either way. MDF is, again, less expensive. And it can be carved to create molded-look doors like these. But if the natural charm of wood is desired, even if it's the texture showing from underneath a coat of paint, hardwood plywood might be the better choice.
Leave the Dust Outside!: Hardwood Plywood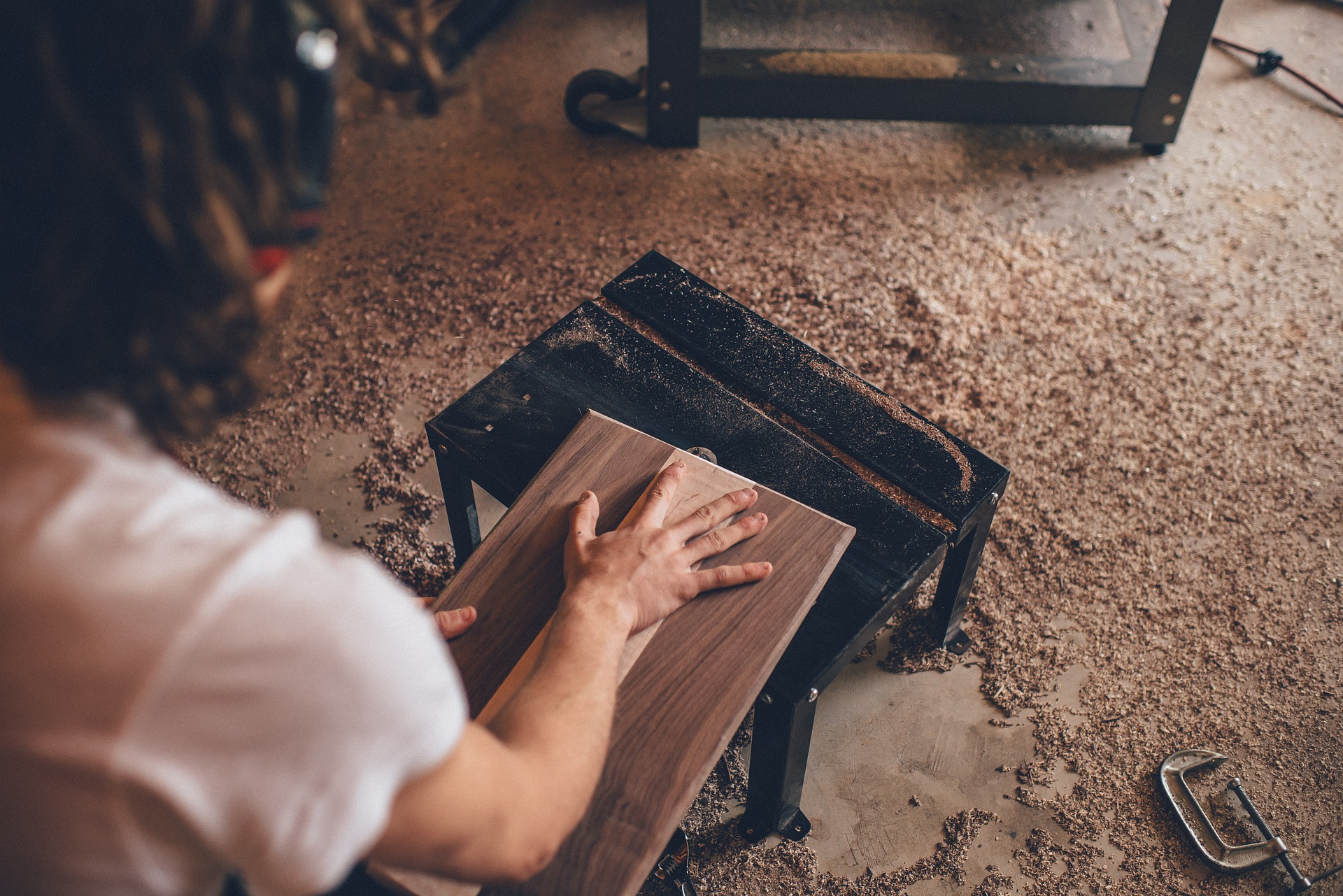 If dust is going to be a concern, then plywood is a better choice. The fineness of the particles used to make MDF mean it generates a lot of dust. Contractors working with MDF would do best to cut and sand outside or, if that isn't an option, make sure there is plenty of ventilation indoors.
Outdoor Seating: Neither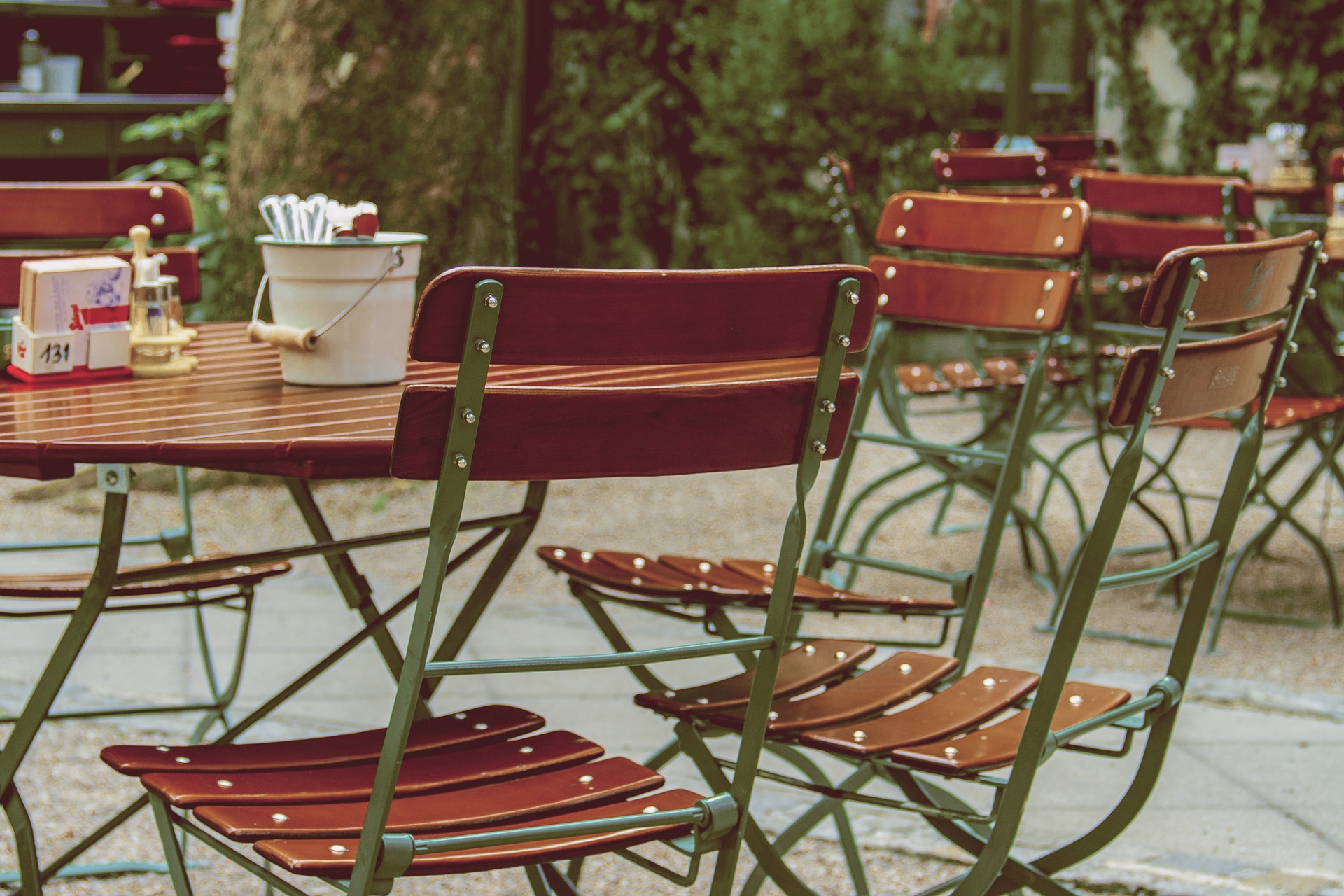 MDF and Hardwood Plywood are both intended for interior use only – they're not engineered for the moisture and temperature fluctuations that occur outdoors!
Shelves and Workbenches: MDF/Hardwood Plywood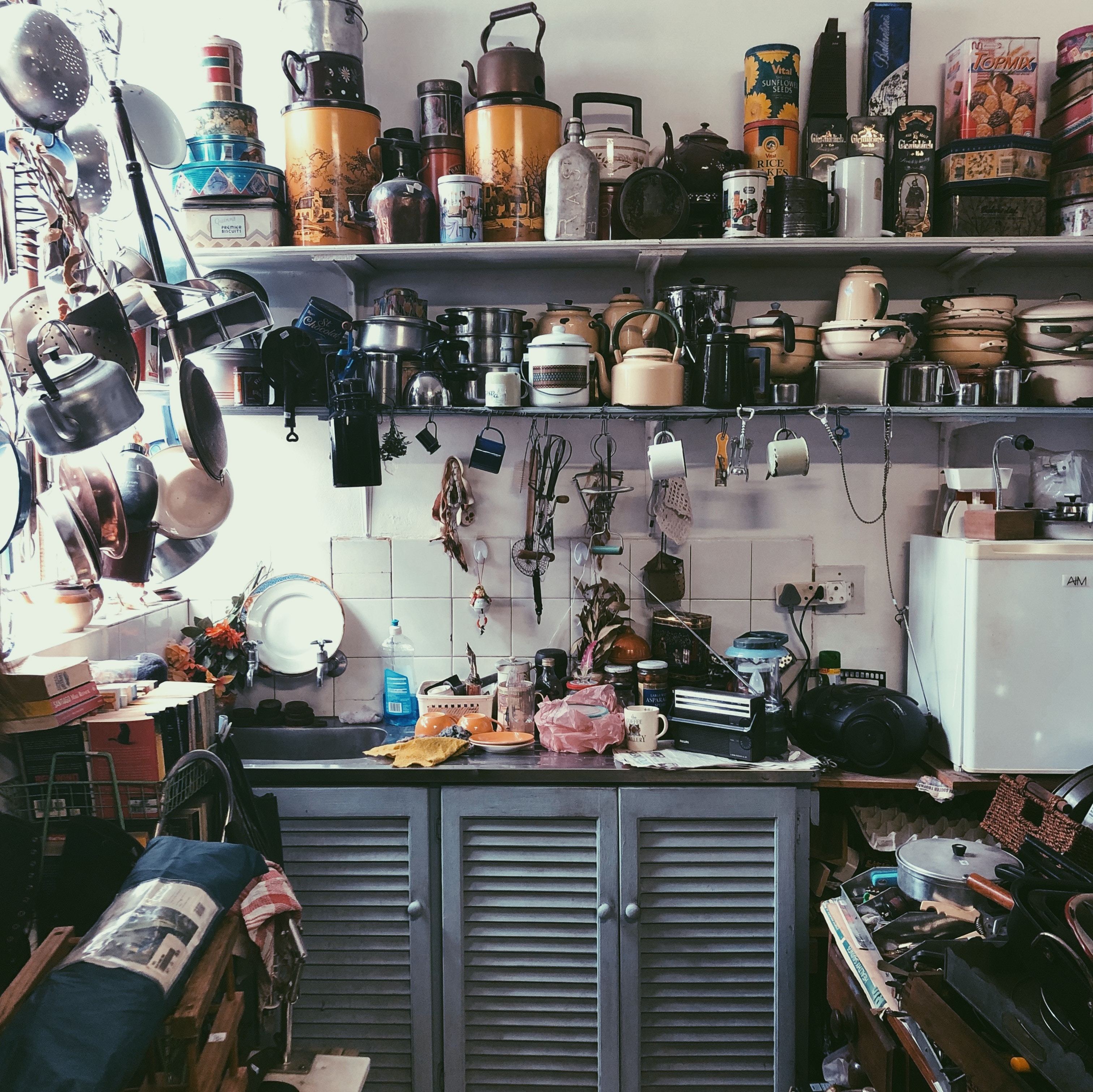 For a busy space like this one, whether it's a workshop, storage room or mudroom, MDF can make good sense for shelves and workbenches, since the extra cost for decorative hardwood plywood may not be the priority. Just remember that MDF shelves bearing heavy loads like tools and paint cans will need reinforcing, as they may sag over time.
In the end, no matter what your interior woodworking project is, there's an engineered wood that's the perfect solution. For more information on hardwood plywood and Columbia Forest Products' other panel products, visit our website.