Columbia Forest Products Announces Winners in the Purebond® Quality Awards Competition
Columbia Forest Products, North America's leading producer of hardwood plywood veneer products, has just named the winners of its latest PureBond® Quality Awards(PQA) competition. Among the winners are seven fabricators located in five states: California, Florida, Michigan, North Carolina and Washington.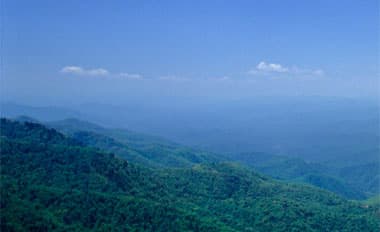 September 14, 2020
•
by Columbia Forest Products
Members of the PureBond Fabricator Network™ across North America competed for prizes based on design distinctiveness and practical application.
Greensboro, NC, September 1, 2020 ̶ Columbia Forest Products, North America's leading producer of hardwood plywood veneer products, has just named the winners of its latest PureBond® Quality Awards (PQA) competition. Among the winners are seven fabricators located in five states: California, Florida, Michigan, North Carolina and Washington.
The PQA competition recognizes exceptional design and craftsmanship using formaldehyde-free PureBond®hardwood plywood materials to create interior spaces and furnishings that are visually and functionally distinctive. Contestants are members of the PureBond Fabricator Network™ and compete for prizes in three categories – Residential Kitchen, Residential Other, and Commercial.
In the latest competition, seven projects were chosen for PQA recognition by a team of expert judges. Speaking about the participants in the competition, Todd Vogelsinger, Columbia Forest Products' director of marketing states, "Through the PureBond Fabricator Network, we've forged strong partnerships with woodworking establishments across North America. These are the craftspeople who are building custom installations and furnishings for residential and commercial customers while using our PureBond® hardwood plywood. This is the eighth PQA competition we've held, and like the previous ones it's proven to be a wonderful way to showcase the amazing work fabricators are doing with the versatile PureBond material."
Judging the Competition
The panel of expert judges assembled for the latest PureBond Quality Awards competition included:
PQA Competition Winners
Selecting the winning entries in the PureBond Quality Awards competition is based on a single fundamental factor: demonstrating the quality use of PureBond hardwood plywood in a design and fabrication project.
The project submissions entered across all three design categories were impressive. After carefully considering the entries, the judges named the following winners:
Residential Kitchen Category Winners
First-Place Prize: Trade Custom Cabinets, Northridge, CA
https://tradecustomcabinets.com The judges were wowed by the look of designer cabinetry made with Maple PureBond hardwood plywood panels from Columbia Forest Products.
Residential Other Category Winners
First-Place Prize: Beech Tree Woodworks, Olympia, WA
www.beechtreecustomcabinets.com A comprehensive project throughout a residence included cabinets, bathroom vanities, wall panels and soffits, plus a dining table and exterior seating. The rich amber tones of the Maple vertical grain-veneered PureBond plywood used indoors were the perfect complement to the home's Pacific Northwest setting.
Commercial Category Winner
First-Place Prize: Innovative Display Solutions, Hudsonville, MI
www.idsmfg.com The judges were impressed by retail displays that utilize Classic Core PureBond hardwood plywood panels featuring veneers and finishes that created a welcoming atmosphere for shoppers and an attractive stage for showcasing produce and other food items.
All of the PQA winners have worked with PureBond hardwood plywood for many years, finding it to be a highly desirable material in several ways. Eldemar Dentzuky, owner of Residential Kitchen first-prize winning Trade Custom Cabinets, notes that the product's North American manufacturing is attractive to homeowners. "Customers are concerned about where their products come from. We explain that PureBond is different, and they don't have to worry about formaldehyde," he says.
Dentzuky continues: "As for fabricating, we really like PureBond. It cuts very straight and there's no wasted material. The dimensions of the panels are a little large, which helps in the fabrication, too."
For Beech Tree Woodworks, the first prize winner in the Residential Other category, the environmentally friendly attributes of PureBond hardwood plywood panels are of paramount importance. Says owner Nic James, "When I'm talking with a builder or other client about surfaces, I discuss NAUF and FSC certification, which ties into the benefits of the PureBond product. Once they hear about those qualities, they're sold on the product. I can't think of a single case where someone has gone to a different product to save a dollar or two."
In the case of Innovative Design Solutions, a firm that specializes in making store fixtures and furnishings, business partner Dave Newenhouse reports on how PureBond hardwood plywood is very appropriate to use in a food environment. IDS counts national grocery chains, regionals and independent outlets among its customer base, including well-known chains such as Kroger and Meijer. For these and other IDS customers, food safety is as important as the appearance and construction of the store fixtures.
"It's very important for our customers to have the safest fixtures possible to display produce and other foods. We like our fixtures to be free of any toxins that might be released into food-grade products, and PureBond formaldehyde-free panels factor into that," Newenhouse notes, adding that the panels are also visually very appealing.
"We're looking for crisp, clean lines in our store displays. We use an ash PureBond panel in our displays. It has a nice woodgrain and a ton of character due to its contrasting color characteristics. The more contrast in the color, the more natural it looks. The displays are also very durable and hold up well," Newenhouse reports.
About PureBond® Technology and the PQA Awards
Columbia Forest Product's formaldehyde-free PureBond technology has made a major impact on the engineered wood panel market. Developed by Columbia in conjunction with scientists at Oregon State University, the first PureBond hardwood plywood panels were produced in 2005. Since then, more than 100 million panels have been shipped.
PureBond formaldehyde-free technology is a market differentiator for woodshops that cater to health-conscious and environmentally aware clients. More than 900 fabricators across North America have joined the PureBond Fabricator Network, identifying themselves as leading-edge suppliers that are thoughtful about the materials they use while offering solutions to customers who are mindful of the importance of good indoor air quality as well as the resale value of their homes.
To join the PureBond Fabricator Network and become eligible to compete in the next PQA competition, click or tap here.
About Columbia Forest Products
Founded in 1957, Columbia Forest Products is America's largest manufacturer of decorative hardwood plywood and hardwood veneer. An employee-owned company, Columbia operates facilities throughout North America. It is a leader in sustainable forestry along with developing innovative and environmentally friendly technologies and products for healthy indoor living.
Columbia has provided fine decorative hardwood plywood veneer panels to North American fabricators for more than 60 years. The company is committed to offering the industry's widest product selection, manufactured in efficient, technologically advanced mills and backed by exceptional service and product support.
Website address: http://columbiaforestproducts.com.
###