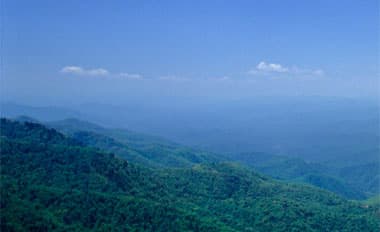 November 20, 2020
•
by Nick Allison, Analytics Manager
The three primary channels of the hardwood plywood market (Distribution, OEM and Retail) behaved very differently in 2020 due to differing reactions to the COVID-19 crisis and the resulting economic shutdowns.
Retail hardwood plywood shipments have been extremely strong since COVID-19 hit. Research from the Farnsworth Group suggests that the net loss in volume from professionals was more than offset by demand increases from individual DIYers. The impetus for this DIY increase was extra time at home—driven by layoffs, furloughs and folks who began to work from home. In addition, retailers in general saw extremely strong sales volumes in Q2 of 2020 due to the stimulus checks.
Largely, professionals buying decorative hardwood plywood via Retail do so in response to housing starts or remodeling activity (with some lag time). Due to the shutdowns, both housing starts and professional remodel activity cratered during Q2 and were suppressed in early Q3.
However, many DIY hardwood plywood purchases are used primarily for home projects like shelving, bookcases, work desks and more. These projects were boosted by the shutdowns, hence the strong year for Retail.
Unlike Retail, Distribution and OEM shipments struggled throughout Q2 and into Q3 this year. Based on our models, Distribution and OEM demand can be predicted using lagged single unit housing starts and current home sales (which are a proxy for remodel activity).
Single unit housing was primed for a very strong year in 2020, but, after COVID-19 first hit, single starts were projected to be roughly even with 2019. Single unit starts reached a 2020 low in April, totaling just 63.1K, down nearly 23% from April 2019. Similarly, current home sales and remodel activity were stifled by the shutdowns. As a result, Distribution and OEM sales struggled mightily in Q2 and into Q3.
Fortunately, single unit housing was one of the first primary economic sectors to recover from the shutdowns. In fact, October 2020 single starts reached 101K units, the highest mark in the last 10+ years and up 31.5% year over year. Current home sales have recovered as well. As such, Distribution and OEM shipments are currently maintaining Q3-4 volume from a year ago in the aggregate.
Due to incredible growth in Q3, Single unit starts should end 2020 up about 10% from last year and are expected to reach double-digit growth once again in 2021!
As such, we are projecting double digit growth in demand for hardwood plywood in these channels next year. Because Retail benefited from the COVID-19 shutdowns, we expect a moderate degree of regression in this channel next year.
Once the COVID-19 effects are (hopefully) stabilized at year-end 2021, we would look for all three channels to converge (i.e., behave similarly) in 2022 and 2023. We are expecting continued growth in hardwood plywood production in 2022 and 2023, respectively.
However, there are potential risks to any forecast, and our projections for 2021 are not immune. Risks include—but are not limited to—potential changes in trade policy, further COVID-19 shutdowns and civil unrest. Potential upsides include recent trade cases in the US and Canada.