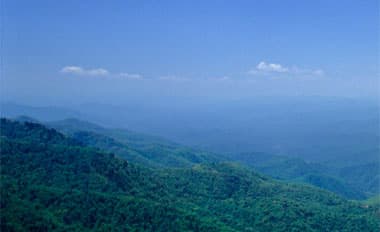 March 1, 2021
•
by Nick Allison, Analytics Manager
In the December edition of the Hardwood Herald, I noted, "the three primary channels of the hardwood plywood market (Distribution, OEM and Retail) behaved very differently in 2020 due to differing reactions to the COVID-19 crisis and the resulting economic shutdowns."
This phenomenon—along with the subsequent economic recovery from COVID-19 (specifically in the housing market and related industries) has persisted into 2021. Retail remains by far the hottest segment, as DIYers continue to exhibit strong demand for plywood and other craft-applicable building materials, and the surge in housing starts (more on that later) has propelled Pro demand at Retail.
Our research suggests 55% of volume in Retail comes from DIYers, 45% from Pros. As DIYer purchases remain strong, the recent surge in Pro purchases has resulted in retailers struggling to keep up with demand.
As evidenced by the number of stock-outs, retailers are having difficulty keeping products—especially lower-cost import products—in stock, forcing consumers to default to higher priced options. Given the difficulties in the global supply chain, this is expected to continue throughout Q1 and most likely, into Q2 as well.
These struggles are a result of a massive pendulum swing—an emergency shutdown in production from COVID-19, with a quicker-than-expected recovery in residential construction. Manufacturers—especially foreign producers—of many products have been unable to ramp production to match demand.
Unlike Retail, Distribution and OEM shipments struggled throughout Q2 and into Q3 2020 before strengthening a bit in Q4. The OEM market has started 2021 with moderate growth and Distribution with slightly less strength.
However, our internal models show that the Distribution channel lags behind OEM with respect to their correlation with single-unit housing starts, so we fully expect Distribution to show significant growth in Q2—especially considering demand dropped about 40% in Q2 of 2020 due to COVID-19 shutdowns.
Single-unit housing has been scorching hot since the lows of the COVID-19 shutdowns. In April 2020, the seasonally adjust rate was down to 679K units / year. According to December data from the St. Louis FRED, this rate soared to the year-end mark of 1.338M / year. This is the highest seasonally adjusted mark since September 2006!

The primary difference of course is that housing was on a massive down-turn in 2006, whereas housing is increasing in strength currently. The raw December starts totaled 89.3K units, up 29.6% year-over-year (YoY).
There are concerns that housing demand may be throttled somewhat by the potential for interest rate hikes, but the primary drivers of this surge (pent up demand and exodus from urban areas and large cities to suburban and urban neighborhoods) make Columbia and our economic partners confident this strength in housing will continue throughout 2021.
Due to incredible growth in Q3/4, single starts finished 2020 with 11.6% YoY growth. Total housing, however, grew *only* 7.0%, as multi-unit starts have been fairly stagnant over the past five years or so. The multi-unit segment is expected to remain fairly flat, as relative inventories for multi-unit housing are much higher than single-unit housing due to the demand drivers noted earlier.
We continue to project 10+% YoY growth for domestic decorative hardwood plywood in 2021, with moderate and slight growth in 2022 and 2023, respectively.
However, there are potential risks to any forecast and our projections for 2021 are not immune. Risks include—but are not limited to—potential changes in trade/economic policies, further COVID-19 shutdowns and civil unrest.