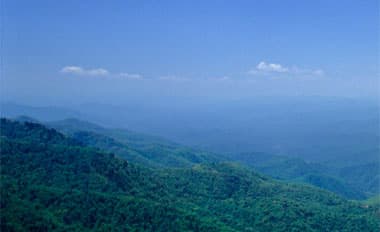 August 19, 2022
•
by Dee Willis, Inside Sales Representative & Materials Coordinator
A great chapter in the Columbia story is coming to a close.
Rebecca Willis, or as many know her, Dee, is concluding her career at Columbia Forests Products after 35 years with the company. This wonderful Material Coordinator will surely be missed by her customers and her Columbia family.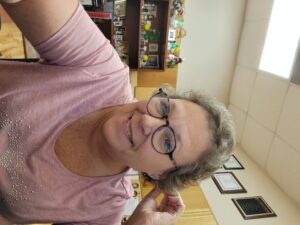 Looking back at where she came from, Dee graduated from high school in Orlando, FL. Dee went to take on several community college classes before jumping into the workforce. "My education had no real impact on my work life. I turned a job of necessity into a career."
When she joined Danville Plywood (now Columbia Forests Products) in February of 1987, she was unsure of what role she would be taking and where in the plant she would be located.
"I needed a job with benefits — this was only supposed to be temporary! I worked on the patch line for a few days, then was moved to the Hardwood Department. I didn't know one species from another, let alone all the grades," she recalls.
After completing tasks in grading, taking inventory and pulling veneers, Dee trained on and off in this department for six months before she was then moved to a new line working with veneer trucks and grading and Knotty Pine.
An office job became available, and Dee was chosen. "I worked closely with George Buchanan making purchases of veneer and core. Handwritten purchase orders were no joke…During that time, I learned the process for ordering and maintaining purchase order files with different vendors. It was a true blessing when CFP came in and we computerized these things!
"I eventually moved into central grading, then joined Angie Daniels in accounting for a short time before an opening came up in materials again, and I jumped at it. I have been here ever since," Dee said.
"I have been responsible for quoting material for our sales team, placing sliced wood VMI orders and filling in holes on inventories where needed…the goal is to maintain the best possible cost for veneers and the best possible lead times," she said.
Dee is also responsible for "moving out aged veneer and keeping inventories at minimum. I also schedule inbound truck appointments for our core and veneer for Chatham and Old Fort. We want to have the right material at the right time in the right place."
What does a typical day for Dee look like?
"The great thing is that there are no 'typical' days. I have several reports that need to get out several times a week, plus the open purchase order report to manage, but usually, the sales team dictates how the day will ultimately go!"
What does Dee enjoy most about her job at CFP?
"The best part of my job is the people I have worked with over the years. My coworkers have been my family, my vendors are family as well! I have worked with them for so long. Even the truck drivers that call setting the appointments, you get to know them as family, too."
What does Dee enjoy least about her job?
"I can't stand it when I fail the sales team by not getting an item in time or making a mistake. I take it personally, always have. I hate to fail," she said.
How does she count her accomplishments over the years?
"I do not think I made any huge accomplishments unless you count the tons of friends I have made and the amount of laughter and enjoyment I have had doing it."
We are all sad to see Dee leave Columbia Forests Products, but are happy for the time we've spent together. We are really excited to see her move into this new chapter of her life. Dee's Columbia Family wishes her all the luck and warm wishes possible!