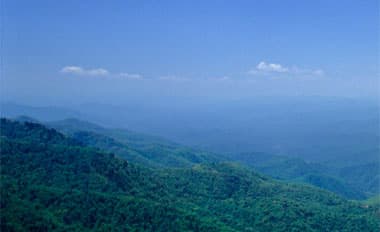 August 19, 2022
•
by Columbia Forest Products
A Columbia Employee's DIY for his Family
Joshua Houlihan, Continuous Improvement Manager at Columbia's Newport, VT veneer facility, is focused on making sure the faces that leave the mill meet Columbia's grading standards and high customer expectations.
He knows that in their final applications, our veneer faces will be what people look at for years to come in the form of cabinets, shelving, furniture or whatever they're turned into.
He has a particularly personal way to make sure he experiences our products from the customer's point of view…by making things for his family.
Here's the story behind the amazing doll houses he and his wife, Andrea, built for their children, London and Holden.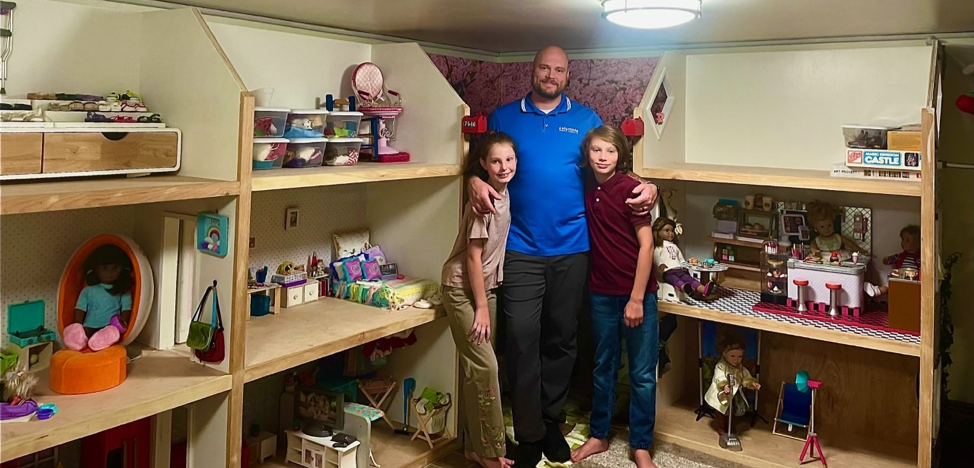 According to Joshua, "At some point, the amount of American Girl dolls and accessories we had accumulated exceeded the available storage space in the playroom," he explains.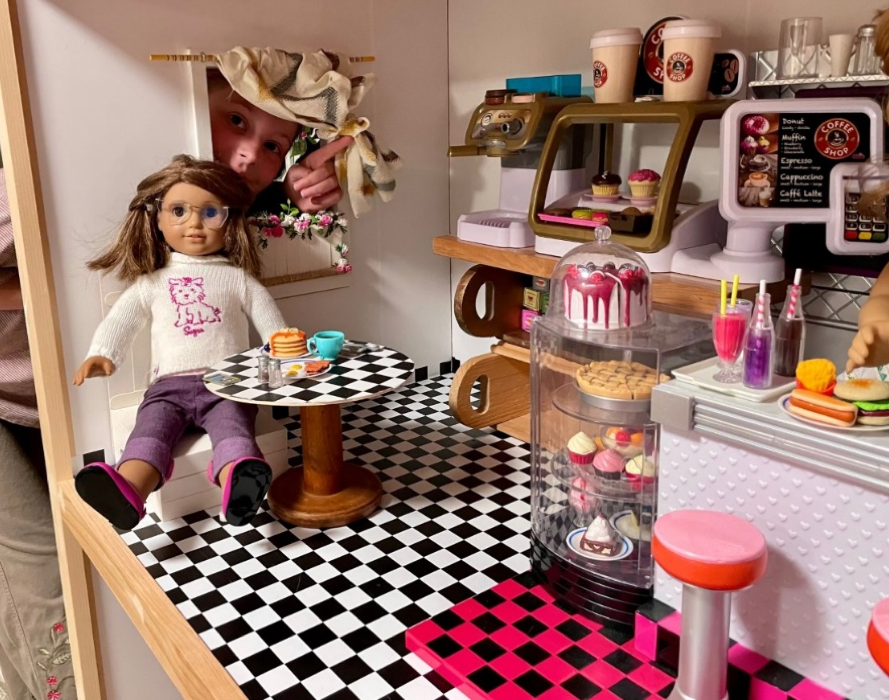 "My wife, Andrea, suggested building a doll house to accommodate them, and that's how this project came to be. I started following Ana White on Facebook several years ago after my cousin reposted some projects from Ana's page. The projects she posts always look so nice and leave a lot of room for creative interpretation (Andrea is quite crafty, and I knew that if I could get the doll house together, she could turn it into something special), so I figured I would check out Ana's website for potential plans," said Joshua.
"I used the basic plan for the American Girl 18″ Doll House and modified it to fit our available area. Being from Vermont, we felt the 'Witch Window' was a fun addition. Andrea then added her special touch turning this project into a thing of beauty. She had the idea to make a stencil for bricks that I applied using drywall joint compound," he continues.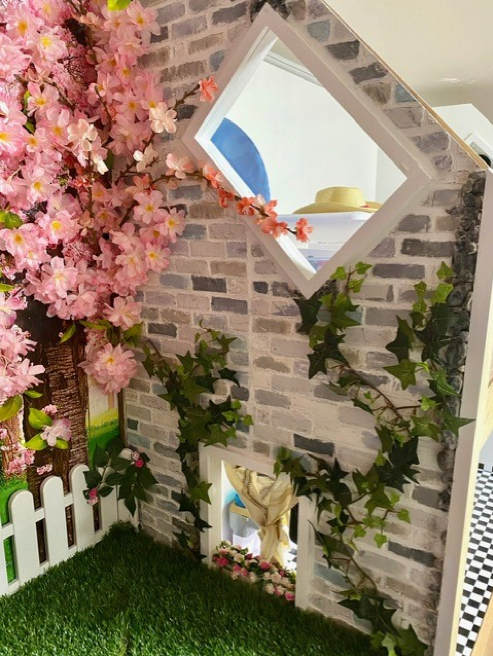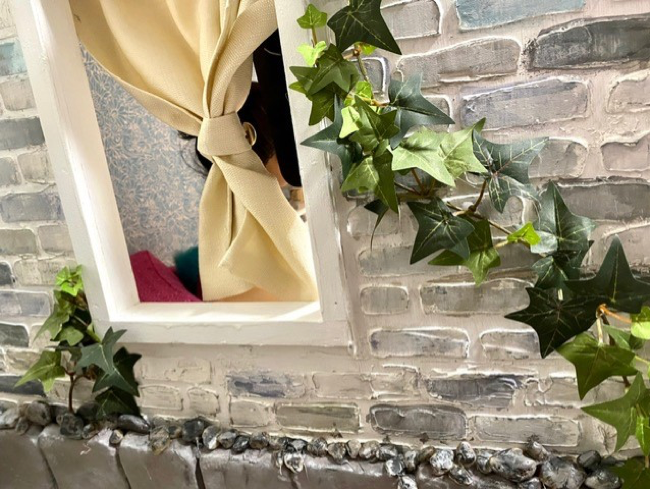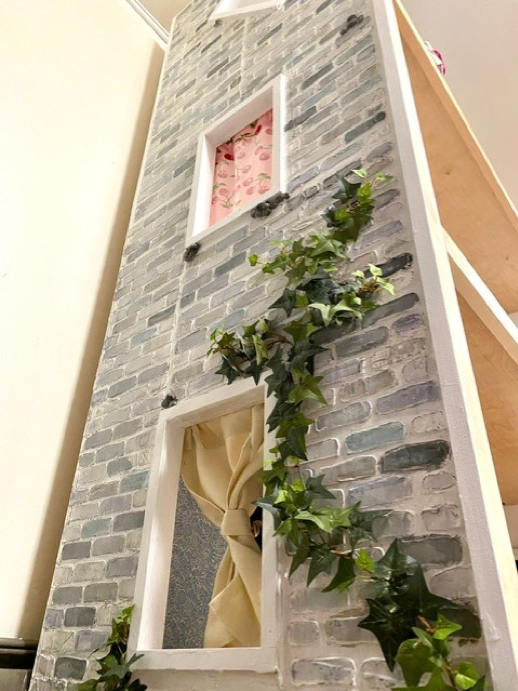 "Andrea then spent several hours hand-painting each brick and hot gluing each pebble to the outside of the doll house. We used contact paper and paint to finish the rooms and added the ivy and grass to the park area. This project was my first time using PureBond®, though I have used it on several projects since (I built my desk from plans shared on Ana's page from Woodshop Diaries, another PureBond fan)," he explains.
"It's a joy to work with our PureBond plywood and to see it perform so well. I am especially happy that the air quality will not be negatively affected in our living spaces," said Joshua.
He and Andrea say the kids absolutely love their doll house and often have others over to enjoy it.