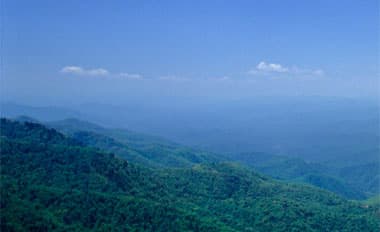 August 19, 2022
•
by Columbia Forest Products
Columbia's Old Fort Facility Celebrates a Major Milestone
When Columbia Forest Products broke ground on its Old Fort, NC mill in 1981, the company had its sights set on doing things never done before…making hardwood plywood on the East Coast and making it with a Yellow Poplar hardwood core. It became a reality in 1982.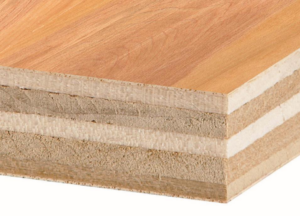 40 years and several million panels later, these "first" have become not only accepted but in many cases, preferred standards in the marketplace.
Recently, we commemorated our first 40 years in Old Fort with current and past company leaders and community representatives.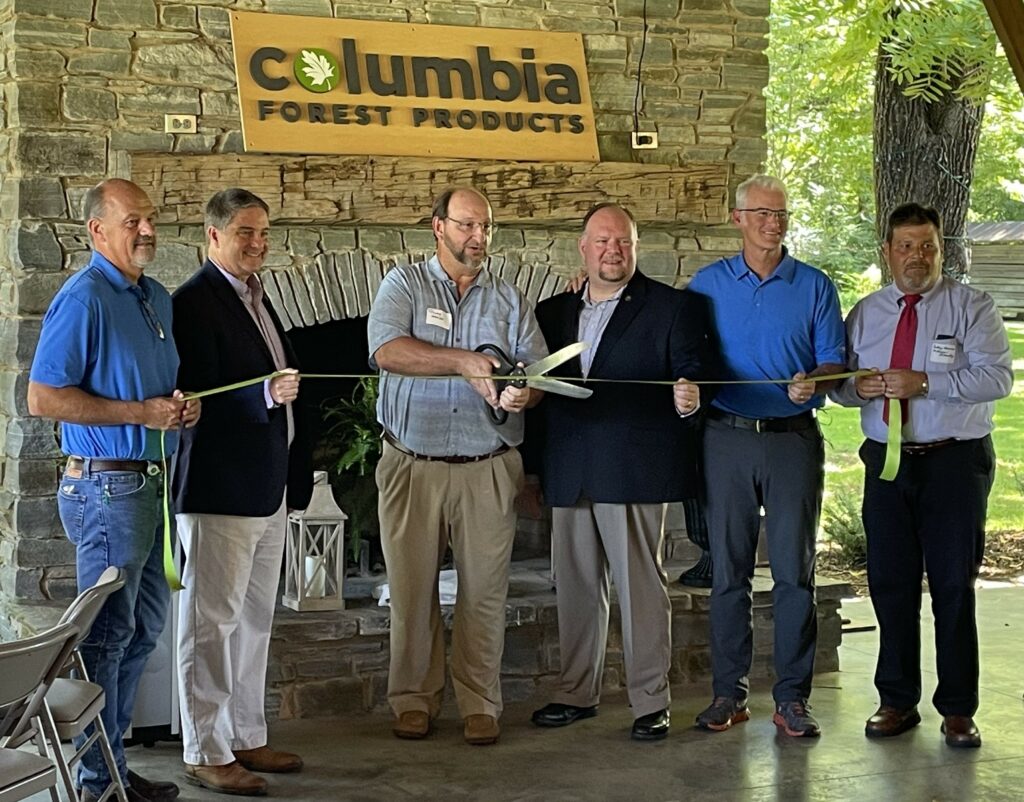 Columbia's motivation to undertake such a risky and transformative commitment in the East came in response to changing market and production conditions. In the 1970s, the domestic veneer core hardwood plywood industry was based in the Pacific Northwest and relied on the availability of U.S. Forest Service timber for its core material — primarily White Fir, in our case.
These timberlands began to be set aside as wilderness areas, and the price for logs started escalating. Freight costs to deliver hardwood plywood and growing East Coast markets were rising as well.
The idea of using Yellow Poplar from southern Appalachia had been supported in a Purdue University graduate student's master's thesis, which encouraged Columbia's management to spend many months visiting with area sawmills, loggers and timberland owners while testing these logs in the Klamath Falls, OR plywood mill.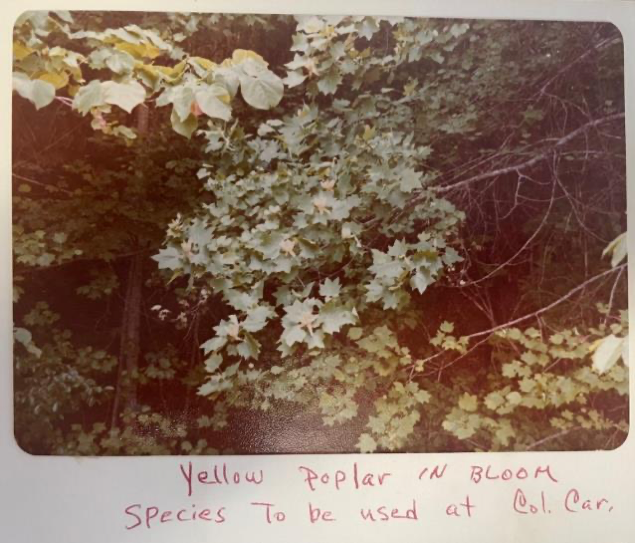 The panels they made there were then sent to West Coast customers for evaluation, and by the Spring of 1981, the decision was made, and the site of the Old Fort mill was being developed. They began buying and accumulating Yellow Poplar logs later in the year.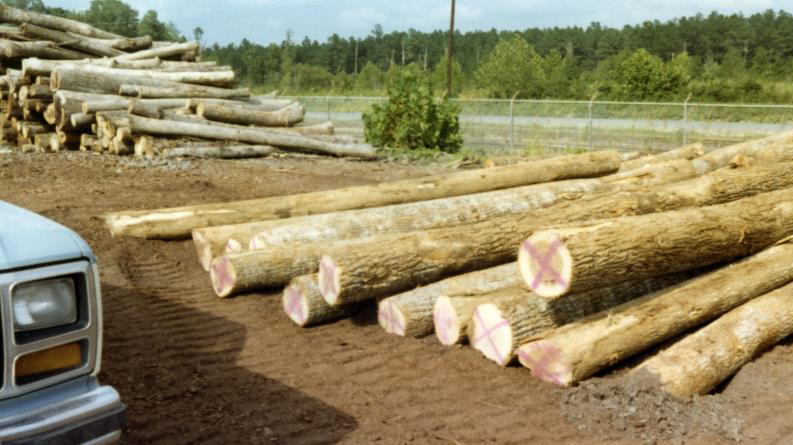 As with any start-up, the first few months were all about trying, learning and adjusting.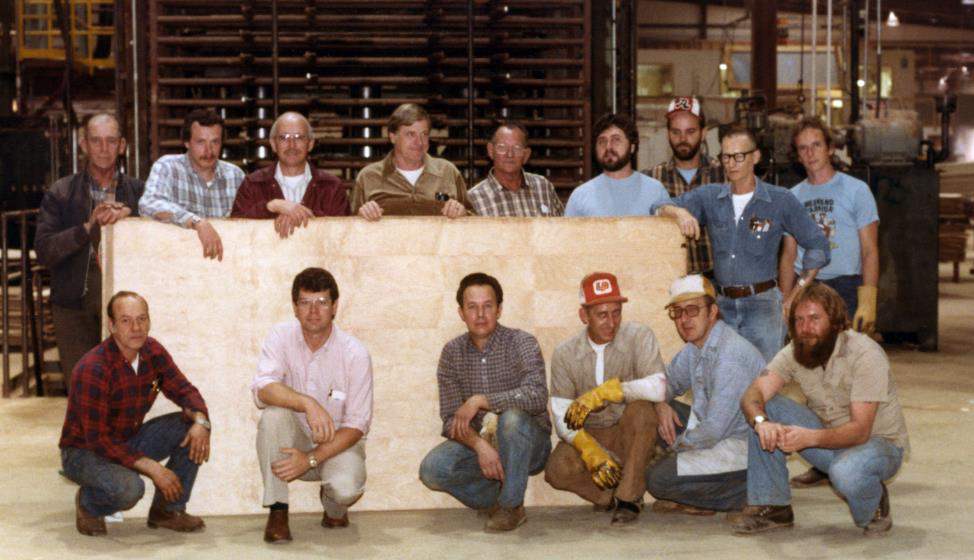 But as things settled out, the market responded well to Old Fort's offering and the rest is history (including a visit from Norm Abrams from The New Yankee Workshop, who toured the mill in 2000).
We can't thank our customers enough for the business we've served over the last 40 years, and we look forward to helping them succeed in new ways going forward!
Old Fort by the Numbers
We estimate that since 1982, over 100 million panels have left Old Fort for customers across the country.
If a standard set of kitchen cabinets requires 15 sheets of hardwood plywood, that's 6.25 million kitchens' worth.
This also translates to 3,200,000,000 square feet of hardwood plywood, which is 115 square miles or:
55,000+ football fields

395,000+ baseball diamonds

680,000+ basketball courts

1,130,000+ tennis courts
What Else Happened in 1982?
Among the other things and "firsts" when Old Fort began producing…
The Dow Jones closed the year at 1046.

An average new home cost $82,000.

Average incomes were $21,000.

The average rent was $320/month.

Gas cost $.91/gallon.

Stamps were 20 cents.

Michael Jackson's "Thriller" album was released.

The first episode of "Late Show with David Letterman" happened.

The movie "E.T the Extra-Terrestrial" came out.

USA Today published its first issue.

EPCOT opened in Orlando.

LeAnn Rimes, Kelly Clarkson, Nicki Minaj and Andy Roddick were born.

The first CD player was sold.

The Weather Channel began broadcasting.

Time magazine's "Man of the Year" was the computer.