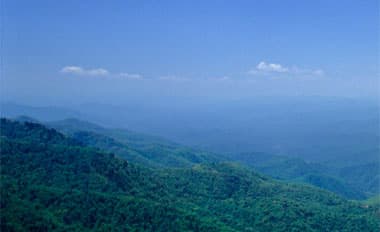 December 5, 2022
•
by Columbia Forest Products
How the University of Cincinnati Leveraged our Plywood
"That's doing it right!" thought Columbia's Field Sales Representative Bob Stiles when he toured the new $120 million home of the Carl H. Lindner College of Business at the University of Cincinnati.
"It could have gone the other way…and I'm glad it didn't," said Bob.
He's referring to the notable and intentional "dimensional staggering" of the Maple-faced EuroPly wall panels that clad the interior of this innovative 4-story structure.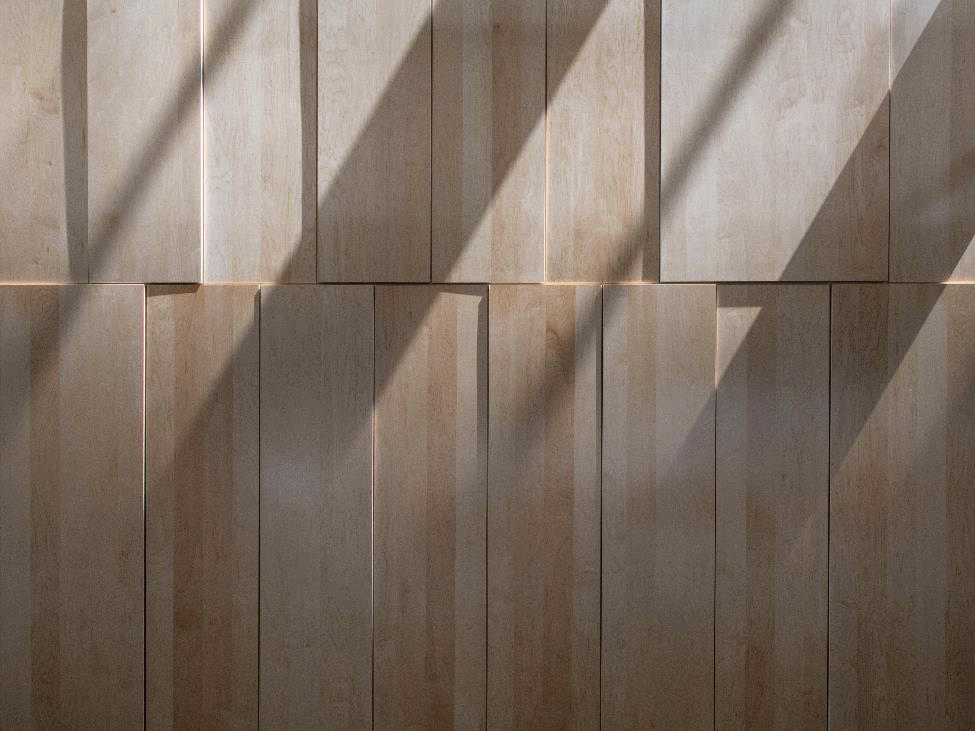 The comfortable but sophisticated vibe of this space comes from the basic materials they used, notably the polished concrete floors and the glass partitions and windows.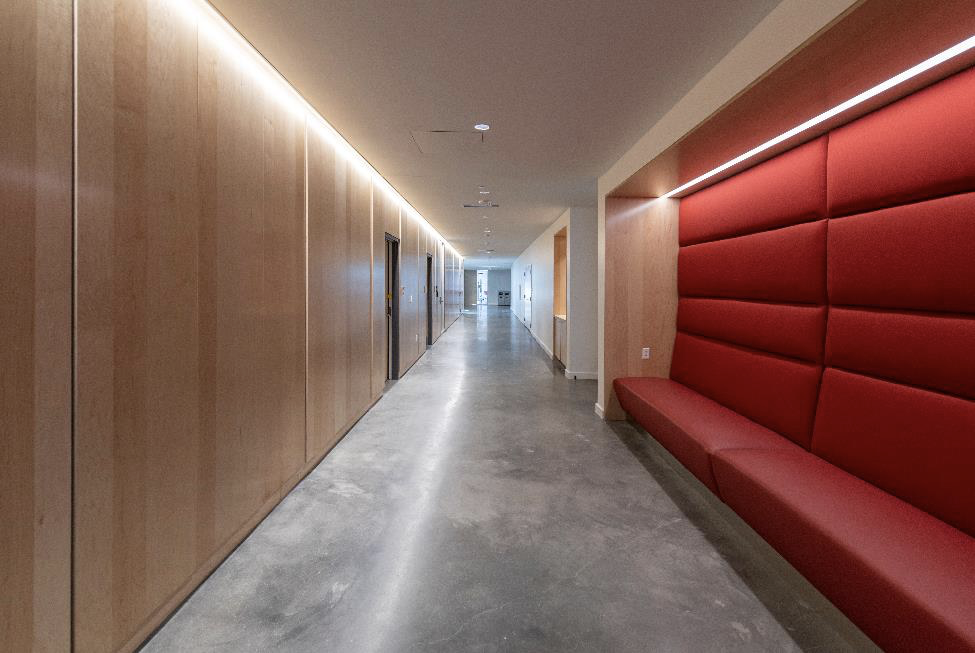 "Occasional seating areas and padding in red fabric bring in the University's dominant color, and anything else you see, besides business students, are our Hampton Maple veneer faces from our Appalachian Traditions collection," he said.
Stephen Gastright, AIA, PMP, LEED AP BD+C and KZF Designs, the project's Architect of Record, echoed that sentiment.
"It is exciting any time you are involved in such a significant, impactful project and one which involves so much cutting-edge, forward-thinking design, but even more so with this new icon on [the] University of Cincinnati campus. The innovative use of materials in the spaces is transformative. From the moment you step into the grand atrium, the wood and daylight are really the stars of the show," he said.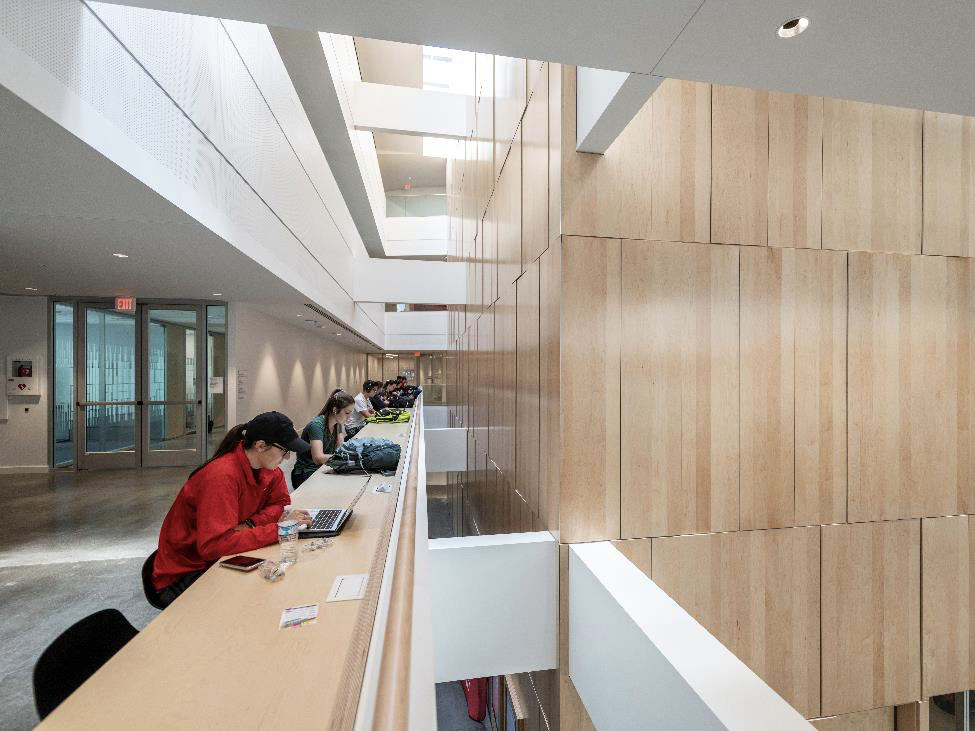 Bob was gratified to see the results in the Linder building for a few reasons.
"Instead of specifying a very narrow selection of face veneer, in terms of wood species/grade/characteristics, they opted for a more abundant, less expensive, easier to source and produce choice.
"They also incorporated panels of differing thicknesses (½, ¾ and 1 inch) which is becoming a more popular treatment in vertical surfaces — it provides an interesting shadow profile that changes through the day as the sunlight moves around," he explained.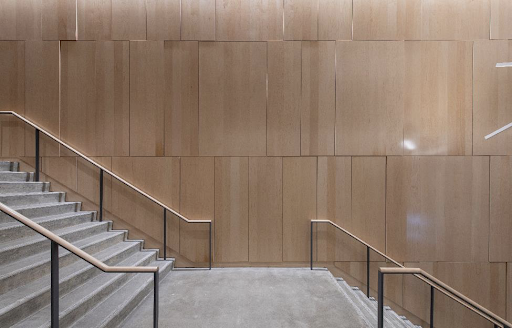 "Together, these decisions make this project smarter, more environmentally considerate, and visually compelling than what might be considered traditional wall panel treatments," explained Bob.
"In the past, hardwood veneer-faced wall paneling has been associated with striving for the most well-matched, consistent and carefully graded faces possible. The goal was uniformity and visual perfection. De-selecting panel faces with any characteristics or markings that were out of synch with the faces alongside them was the rule of the day.
"Not only did this approach put a strain on the natural resource (by requiring so much screening through and culling out what's naturally available), but I think it took so much of the real beauty and character away from the wood that was there in the first place!" said Bob.