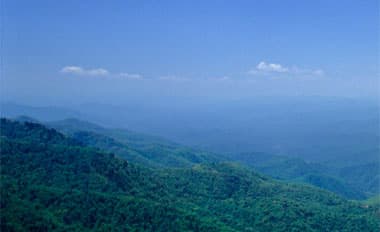 March 6, 2023
•
by Columbia Forest Products
Examining the Benefits of 10' Maple Veneer Core Panels
Anyone who has studied housing has noted the changes in ceiling heights through time.
In the old days, many homes relied on high ceilings in living areas, so hot air would be lifted away from the occupants. The advent of air conditioning changed this, and builders gravitated to an 8' standard, which became locked-in during the energy crisis of the 1970's.
During the 1990's, developers witnessed the appeal of higher ceilings when they began refurbishing industrial buildings into apartments and condominiums. 9' has become the "new standard" in practice, and today in entryways, living rooms and kitchens, 10' and taller ceilings have become common.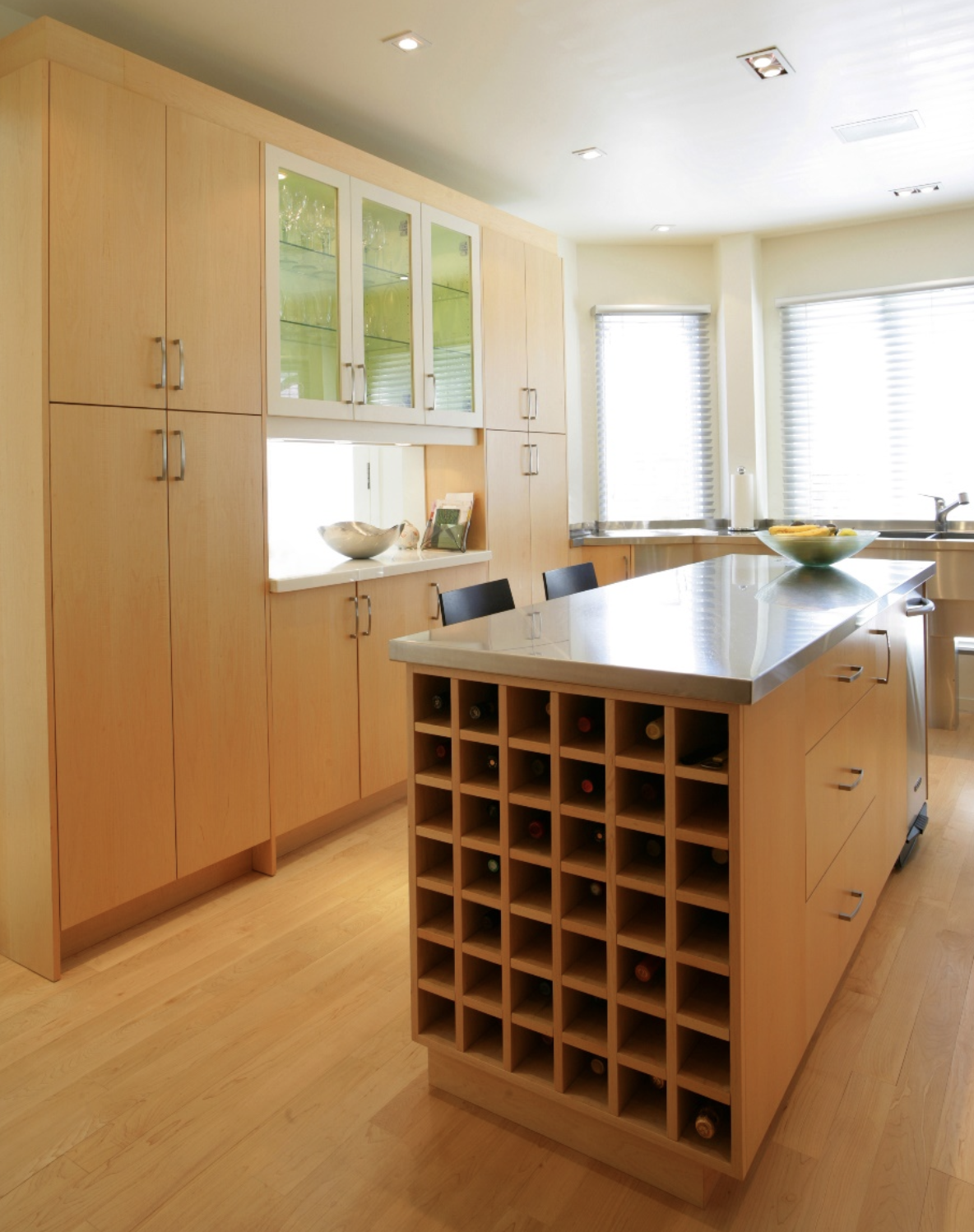 This has charged up the demand for taller cabinetry and built-ins, and with it, longer hardwood plywood panels.
And as we say at Columbia, "As plywood grows, we're stretching to meet it."
We're staying on top of the demand for 10' panels by sourcing more face and core materials and implementing new manufacturing capabilities. We're also holding LIFT (Learning and Improvement Focused Transformation) and problem-solving events in our facilities to apply our human capital to the opportunity.
(You can find plenty of articles and photo features on sites like Houzz that focus on "full height" or "floor to ceiling" cabinetry topics.)
We also wanted to mention some availability, design and fabrication considerations to those using 10' Veneer Core panels…and in particular, some advantages of using Sap Maple faces over options like Birch.
Longer, straighter Maple logs that yield more sap face features are simply more plentiful and more reliable to procure.
Birch is a species "with a big heart" – thus, more natural characteristics which can distract from some designs.

It also tends to be a shorter tree that can grow a little crooked, making it a tougher find in longer lengths with sap faces.
Birch is also more "translucent" which can pose issues for those seeking a veneer core panel.
And as always, choosing a Veneer Core panel can certainly help "lighten the load" for the fabricator who has to transport and install large cabinets and fixtures (vs those made with heavier composite wood materials)
For more about Columbia's 10' Veneer Core capabilities and reasons to consider Sap Maple, contact your Field Sales Representative or local distributor today!