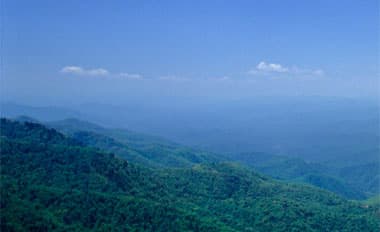 November 16, 2023
•
by Columbia Forest Products
Recently, Truck Driver Appreciation Week gave us a chance to reflect back on all that Columbia Forest Products has done over the years. It's no surprise that none of these accomplishments would've been possible without our carriers. We wouldn't have the supplies we need to make our products, nor would we have a way to get those products to our customers. "We are Family" extends far beyond our employees, and we are committed to appreciating our truckers no matter the week.
A few quotes from our carriers about life in the transportation industry…
A few truckers we got to recognize during appreciation week…
Mark of Gaines Express has done a shuttle run from Chatham, VA to Old Fort, NC for 15 years. He's been driving a truck for a total of 20 years.
Norm has been with NLC as a truck driver for over 40 years. He's hauled CFP loads for over 30 years.
Gary "Pops" Crisp has been driving for 60 years. He's hauled loads with CFP for 22 years. He recalls his first trip for CFP was headed to Atlanta on September 11, 2001. He sat in traffic for hours with no air conditioning. He also once had a logging business.
Ron of J&R Trucking Co. has been driving a truck for 37 years and hauling for CFP for 25 years. He has been running a shuttle run from Chatham, VA to Old Fort, NC for 20 years – on and off.
Are you interested in becoming a carrier? Or do you have a trucking story to share with us? Contact us here!