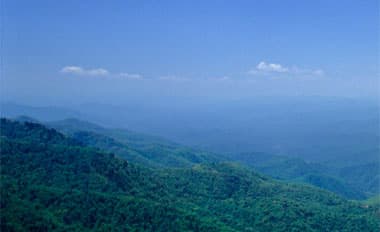 November 16, 2023
•
by Columbia Forest Products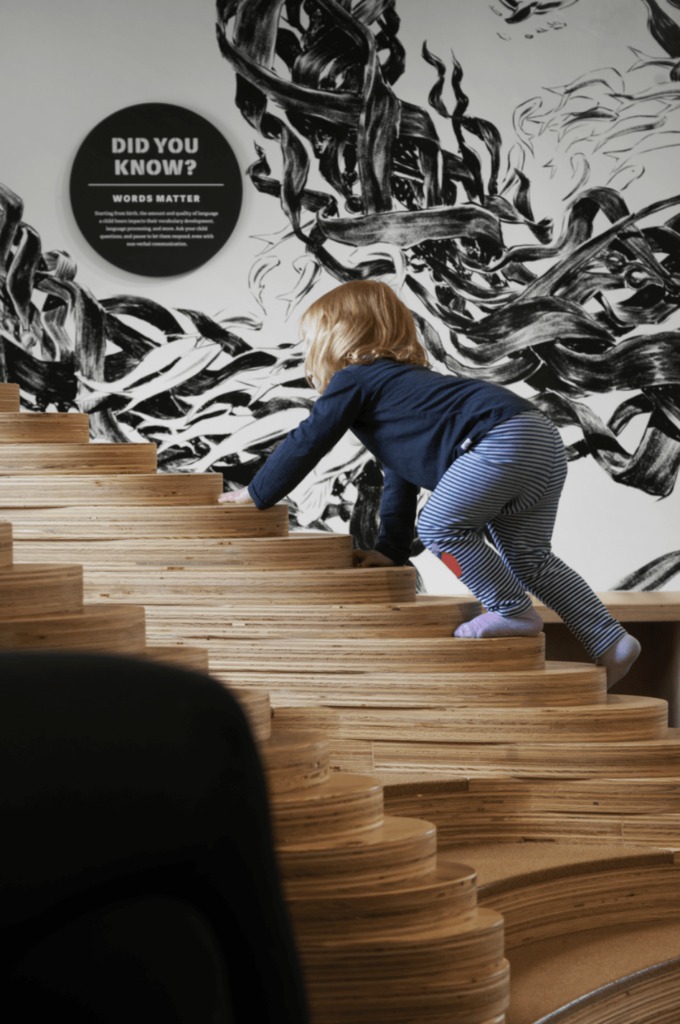 Columbia Forest Products is honored to have been included in the renovation of The Bay Area Discovery Museum, which is dedicated to interactive learning and play that sparks children's interest in STEM. One of the most architecturally innovative uses of Columbia Forest Products can be found in the Forest Room and Bay Room.
Our hardwood plywood was used to help imitate the wooden areas and rocky areas that surround the Bay Area, respectively. Olson Kundig's renovation of this space helped create a world-class learning environment for 350,000 annual visitors, right at the foot of the Golden Gate Bridge.
"When I first set foot on the property and saw what is arguably one of the most spectacular views of the Golden Gate Bridge and San Francisco Bay, I was astounded to learn what was once a World War I military installation was now a learning campus for children. I was excited about the opportunity to renovate the Bay Area Discovery Museum and align Olson Kundig's design with their visionary education theories and practices." – Alan Maskin, Design Principal
Columbia Forest Products can also be found in the Try It Studio and the Think, Make, Try® Classroom, which use playful, hands-on experiences to build on STEM learning concepts and introduce children to digital fabrication technologies like 3D printers and vinyl cutters. A giant music box and drawing arm teach children how trial and error leads to new results.
"The museum uses an expression, Think, Make, Try®, to represent the engineering design process, and the exhibits give children an opportunity to apply that process. The music box asks kids to plan ahead, placing and adjusting pegs to create a melody, while the drawing arm allows them to see how changing variables results in a different output. They're learning about cause and effect — effectively, they're learning the first steps of coding!" – Marlene Chen, AIA, LEED AP, Project Manager (on Try It Studio)
PROJECT CREDITS:
Project Team: Alan Maskin, Design Principal; Marlene Chen, AIA, LEED® AP, Project Manager; Megan Zimmerman, Project Architect; Crystal Coleman, LEED® AP, and Jerome Tryon, Architectural Staff; Ryan Botts, Tessa Crespo and Jared Luther, Exhibit Designers; Sarah Muchow, IIDA, NCIDQ, Interior Design; Mike Lee, Interior Design Staff
Key Consultants: Cello Maudru, General Contractor; Whiteside Management, Owner's Representative; Rutherford & Chekene, Structural Engineer (Phase 1 Architecture); Tipping Engineering, Structural Engineer (Phase 2 Architecture & Exhibits); Integral Design, MEP Engineer; AECOM, Civil Engineer; Surfacedesign, Landscape Architect; Pacific Studio, Exhibit Fabricator (Interior Exhibits); Gizmo Art Production, Exhibit Fabricator (Exterior Exhibits); Niteo, Lighting Design; Topflight, Specifications; Volume, Graphic Design, Wayfinding and Signage; Spaulding Wooden Boat Center, Boat Restoration
Photo credits: Matthew Millman