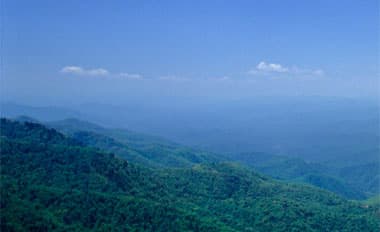 April 17, 2012
•
by lwinkler
Exclusive, innovative product offering answers the demand for veneer core panels with smoother surface qualities … advances hardwood plywood technology to the next level.
Greensboro, NC, April, 2012 — Columbia Forest Products announces the availability of MPX® hardwood plywood veneer core panels in all North American markets. Previously, the product had been marketed in western states and provinces.
MPX panels are manufactured with special hardwood crossbands under the decorative face and back. The hardwood crossbands are produced with state-of-the-art Meinan® lathes and transfer an advanced level of surface smoothness to the panel faces.
The innovative construction of MPX panels means that traditional veneer core "telegraphing" is dramatically reduced, making these panels ideal not only for standard woodworking projects, but also in applications where an extremely clean, even surface finish is desired – the interior and exterior of a cabinet box, for example.
Until now, many woodshops had to use composite core or combination core panels to attain the level of surface quality they felt their customers demanded.
The hardwood crossbands in Columbia Forest Products' MPX panels are made from hardwood. As a result, the panels possess better surface qualities compared to panels that are constructed with rougher softwood or hardwood crossbands like white fir, Douglas fir, red pine and white pine.
Additionally, since poplar does not possess the extreme difference in density between springwood and summerwood growth rings, it helps make MPX panels the smoothest veneer core plywood available today, without risk of core discolorations showing through the decorative veneer.
Immediate benefits of using MPX panels reported by woodworking customers include:
• Lighter weight than panels with MDF cores – thus less strain on the team when handling panels in the shop or transferring finished goods in the field;
• Smoother, more consistent face qualities and panel thicknesses – requiring less time to sort and inspect panels before cutting or matching;
• Improved screw-holding characteristics vs. MDF core panels;
• The ability to market an "all-wood" product vs. fighting the stigma of using composite wood products within finished cabinetry;
• Inventory control – shops are now able to simplify the range of panel products they purchase, since the MPX panel can "do it all";
• Lower incidence of shop waste, along with fewer incidences of rework and callbacks. Finer finished goods can be produced, contributing to higher customer satisfaction and increased referrals.
Commenting on the MPX rollout, Todd Vogelsinger, Director of Marketing, said, "By optimizing the use of superior-performing poplar crossbands in MPX panels, we are advancing the nature of veneer core hardwood plywood to a degree never before experienced in North America. The result is a panel that has striking visual appeal along with consistent quality. The response from fabricators who have worked with this product has been extremely positive."
"We were so encouraged by the market reception and shop experience taking place in our western markets, where fabricators had long endured the struggles with rough inner ply cores, that it made sense to share the product benefits with the entire North American woodworking community," Vogelsinger added.
MPX all-wood panels featuring poplar crossbands are available in 4'x8′ sheets in thicknesses from ¼" to 1″. All panels are NAUF (contain no added urea formaldehyde), are CARB Phase 2-compliant, and may contribute to LEED® IEQ 4.4 green building credits. (Customers should check with their local Columbia reps to determine the exact MPX offering in their region.)
The rollout of MPX panels is part of Columbia Forest Products' continuing commitment to develop panel product solutions that promote healthy indoor air quality and shop efficiency.
Prior to MPX, Columbia's formaldehyde-free PureBond® technology was the last major breakthrough in the engineered wood panel market. Developed by Columbia Forest Products in conjunction with scientists at Oregon State University, the first PureBond® hardwood plywood panels were produced in 2005. Since then, more than 50 million have been shipped.
PureBond® formaldehyde-free technology continues to be a market differentiator for woodshops that cater to a health-conscious clientele. Over 800 fabricators have joined the PureBond Fabricator Network (http://www.cfpwood.com/Fabricators/PFN) to identify themselves as leading-edge suppliers who are thoughtful about the materials they use and the concern customers have with good indoor air quality and home resale value.
About Columbia Forest Products
Established in 1957, Columbia Forest Products is America's largest manufacturer of decorative hardwood plywood and hardwood veneer. An employee-owned company, it operates facilities throughout North America. It is a leader in sustainable forestry, as well as in developing innovative and environmentally friendly technologies and products for healthy indoor living.
Columbia Forest Products has provided fine decorative hardwood plywood veneer panels to North American fabricators for 55 years. The company is committed to offering the industry's widest product selection, manufactured in efficient, technologically advanced mills, and backed by exceptional service and product support.
For more information, visit MPX or email cfpmarketing@cfpwood.com.
###