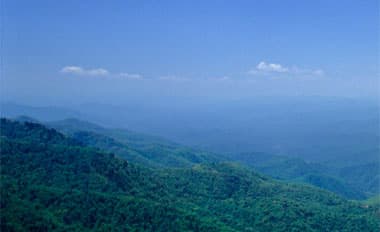 May 27, 2015
•
by Rich Christianson
Woodworkers will have an opportunity to see the new Bosch REAXX GTS1041A jobsite table saw – equipped with flesh detection safety gear – in action at the AWFS Fair.
Robert Bosch Tools Corp. will conduct continuous demonstrations of the saw, before its biggest live audience to date July 22-25 at booth #4367 July 22-25 of the Las Vegas Convention Center.
The exhibit will feature a bratwurst in place of a human finger to show how the REAXX Active Response Technology can instantly react to thwart a potentially agonizing table saw injury. In addition, Bosch will demonstrate how quickly the saw can be reset after its safety system has been activated. (See video of a REAXX saw demonstration at JLC Live in March.) — https://www.youtube.com/watch?v=6xBrtiEZDTg
The REAXX saw, scheduled for commercial release this fall, is drawing comparison to the SawStop safety system developed 15 years ago. SawStop said it has sold more than 50,000 saws featuring its patented flesh detection device, including its portable jobsite saw formally launched in March. SawStop, which has made famous its hot dog safety demonstrations at hundreds of trade shows, open houses and other events over the years, will exhibit at booth #4822 during the AWFS Fair.
Wood Works recently learned more about REAXX and how it came to be in a Q&A email exchange with Craig Wilson, a Bosch Tools product manager.
Wood Works: When did R&D for the REAXX begin? What drove the project?
Craig Wilson: Bosch focuses on building tools that provide solutions that best fit our end users' needs. Bosch identified this product as an opportunity that would provide our end users with an alternative better user experience because you don't have to replace a blade and cartridge each time as in competitor saws. We invested substantial resources in this project over at least the past 10 years. We feel this has been a wise investment that will not only help our company move forward, but will provide our customers with an additional choice for years to come.
Wood Works: What was the inspiration behind Bosch's REAXX table saw's Active Response Technology?
Wilson: Users are demanding tools with additional safety measures without sacrificing performance. From vibration control in hammers to Active Response Technology in the Bosch HDH181X/DDH181X drill driver, the REAXX continues along this safety trend in power tools.
Wood Works: How does the REAXX flesh-sensing technology work? What makes the REAXX different than the jobsite safety saw released last year by SawStop?
Wilson: The REAXX Jobsite Table Saw utilizes a system that drops the blade away from the user, but does not damage the blade. Additionally, each REAXX activation cartridge can be used twice, which means the user can return to work quicker. Replacing blades costs time and money and ultimately impact productivity.
The Active Response Technology system can be reset in less than 60 seconds. All necessary parts and instructions, including push stick and wrenches, are located onboard the saw. The complexity of Bosch REAXX onboard control system is translated to an intuitive, easy-to-understand LED light panel that manages saw operation and status.
Green means the saw is ready for use.
Red means the saw is not ready and will not function until the user corrects an issue.
Yellow flashing means the system is in bypass mode and will not react to an incident. This mode is used for cutting conductive materials that can potentially activate the Active Response Technology system.
A blue light means the saw requires service.
A near field communication (NFC)-enabled phone app, which works with the Android platform, allows the user to get information from the onboard control system, including the number of activations remaining and service requirements.
Wood Works: Does Bosch plan to incorporate the REAXX technology into other products? If so, which ones and how soon?
Wilson: This product takes a big step forward in terms of technology advancements and among other things we want to measure our customers' reaction before potentially offering it in other Bosch tools.
Wood Works: How effective is REAXX for accurately cutting hardwood plywood?
Wilson: The design of the REAXX saw rip fence, table flatness and overall alignment is based on the award-winning Bosch 4100-series table saw. We're confident that it will offer consistent, accurate cuts.
Additional Resources:
Bosch Introduces Saw with Flesh Sensing Technology — https://www.columbiaforestproducts.com/2015/05/12/bosch-introduces-saw-with-flesh-sensor-technology/
AWFS Fair – www.awfsfair.com