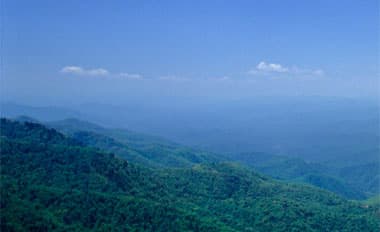 May 29, 2015
•
by Suzanne VanGilder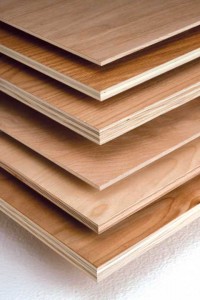 There are so many variables, both short-term and long-term, that go into evaluating the environmental integrity of a product. Sometimes it is difficult to discern what is of actual value. "Admitting that challenge to ourselves and being forthright with customers is crucial," says Paul Davis, Marketing Manager for Columbia Forest Products. "Even when science is done with the best intentions it is impossible to know the long-term outcome and ramifications. It is a process of continuous improvement."
That statement may sound a little funny coming from Columbia Forest Products. Not only is the employee-owned company the largest manufacturer of hardwood veneer and hardwood plywood in the United States, but it is also the industry leader in its dedication to environmental responsibility.
In 1998 Columbia Forest Products Innovations became the first manufacturer to have their products certified to the Forest Stewardship Council by SmartWood, a division of the Rainforest Alliance. The company employs sustainable forestry practices to maintain the vitality and biodiversity of its American forests, and utilizes all of the wood from every tree harvested.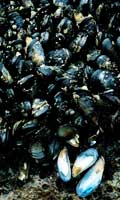 In 2003 Columbia Forest Products combined forces with Dr. Kaichang Li, to find a non-toxic alternative to conventional urea-formaldehyde wood glue. Dr. Li employed biomimicry- an approach to innovation that seeks solutions to human challenges by emulating nature's structures and strategies- to develop formaldehyde-free PureBond technology. (full story on the development of PureBond http://www.ny-big.org/learning/columbia-forest-products/)
As soon as the development of PureBond technology was complete at the end of 2003, Columbia Forest Products began to incrementally integrate the adhesive into its manufacturing plants on a smaller scale. By the end of 2005, the company's processes had been refined, and by the end of 2006, so had all the machinery. By the beginning of 2007, Columbia had successfully incorporated PureBond technology into all of its manufacturing plants and had ceased to produce any products containing added urea-formaldehyde.
Currently 65% of the panels made in the United States are formaldehyde free- as is indicated by the HP-1 designation printed directly on the edge of the panel.
"Philosophically, we try to take the company to the place where we are 100% transparent," says Davis. "Understanding that we are not perfect puts us in better stead in the long run."

Davis is meticulous. He specializes in the details that people further down stream don't have the time or the patience to attend to- important things like toxic transparency, FSC chain of custody mapping, health product declaration, material testing and audits, establishment of and compliance to environmental standards through various third-party certification bodies and industry associations.
Despite Columbia Forest Products' excellent record of environmentally responsible operations and innovations, Davis is always on high-alert. After all, one of the drawbacks of advancing technology is that there is no way to predict future outcomes. Or to anticipate how new regulations may impact existing protocol.
Fortunately for Columbia Forest Products' downstream customers, conscientious people like Paul Davis undertake the due diligence on their behalf- making it easier for users to confidently specify products in compliance with whatever requirements a project demands.
Of course, if you have questions about the technical details behind specification, performance, testing, verifications or standards, you can contact Paul Davis for the most up-to-the-minute information. But make sure you set aside a little time, because if nothing else, Davis is passionate about his work.