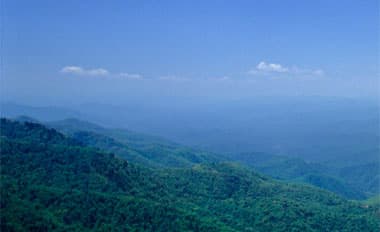 June 5, 2017
•
by Columbia Forest Products
A few months ago, the Environmental Protection Agency finalized regulations to further limit the levels of formaldehyde emitted while manufacturing composite wood materials. These regulations aim to limit exposure to formaldehyde and protect the wide range of consumers who buy and use composite wood materials.
As with any change in regulation, the timeline for implementation is long, giving manufacturers and distributors adequate time to comply, and sometimes the timeline is fluid or extended. On May 24, 2017, the EPA extended the compliance timeline for new regulations under the Toxic Substances Control Act.
Direct Final Rule from the EPA
"The U.S. Environmental Protection Agency has issued a direct final rule to extend the compliance dates in the final Formaldehyde Emission Standards for Composite Wood Products, published in the Federal Register December 12, 2016.
Compliance dates would be extended for:
Formaldehyde emission standards, recordkeeping, and labeling provisions until March 22, 2018
Import certification provisions until March 22, 2019
Laminated product producer provisions until March 22, 2024.
Note that laminated product producers would still be required to comply with applicable fabricator provisions beginning March 22, 2018. Additionally, the direct final rule would extend the California Air Resources Board Third-Party Certifiers transitional period until March 22, 2019.
In the near future, the agency plans to issue a direct final rule to remove 40 CFR 770.45(f) to allow early labeling of compliant composite wood products as soon as compliance can be achieved. This will reduce the unnecessary burden for panel producers, fabricators, distributors and retailers who want to roll out compliant inventory prior to the rule's compliance date. Another direct final rule will update several voluntary consensus standards referenced in the final rule."
What this Means for You
Builders, contractors and architects will be working with consumers to ensure only the highest quality wood materials are used in a range of building projects. For commercial consumers, seeking out composite wood products that abide by the formaldehyde emission standards can help their business build trust with clients, as they know that their health as well as their best interests are in mind.
Resources for More Information
The most important thing you can do is familiarize yourself with the formaldehyde emission standards for composite wood products so your clients can gain a deeper understanding about the types of wood products affected by this new regulation.
Visit the EPA's formaldehyde website for additional information on the Toxic Substances Control Act.
Columbia Forest Products is proud to serve as a resource during this time. Stay tuned for updates and tips on how to be compliant with these changes in regulation.
INDUSTRY UPDATES DELIVERED TO YOUR INBOX