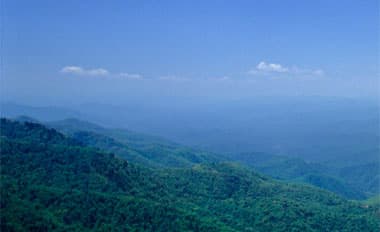 December 11, 2017
•
by Columbia Forest Products
Wood veneer has been showcased nearly everywhere—it's a versatile material that has grown in popularity in recent years, as designers and savvy consumers are attracted to natural materials whose origin and chemistry are understood.
We've spotted the natural, warm touch of wood veneer in places as varied as a hotel lobbies, innovative wall treatments and modern lighting design—plenty of ideas are to inspire your next design.
Lamps to Warm Your Space
These beautiful hanging lamps by Studio Vayehi are made with strips of natural wood veneer, crafted into large rings. Their cloud-like shape allows for lots of warm light, and the lamps can be matched with other wooden furniture or hanging plants for a natural, soft ambience.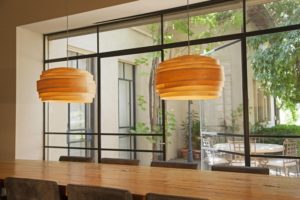 Gorgeous, Functional Kitchen Cabinets
Simple and beautifully functional, these kitchen cabinets and drawers are ideal for today's design-savvy homeowner. They're made with flat veneered panels for a sleek look, with the handles carved into the fixture. The space-saving design adds a practical, elegant feel to any modern kitchen.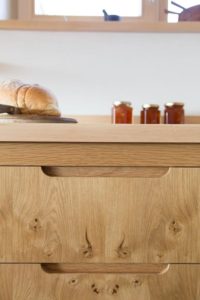 Innovative Acoustic Solutions
Many building materials companies are finding ways to innovate wood veneer and the way consumers use it. A great example is how Canadian company, Corruvan, has developed a wood veneer acoustic panel using new technology.
The UVEN-R product uses a metallic wood technology that stabilizes the wood material, without using any adhesives. This gives the wood veneer a more resistant structure, and provides high acoustical performance in its application.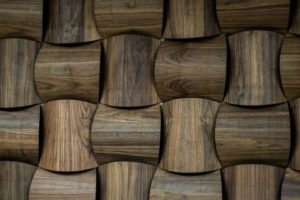 You can see the installation of a wall design using UVEN-R acoustic tiles here.
DIY Bedroom Design
For DIYers that like taking projects into their own hands, this gorgeous headboard is a great way to let their creativity shine.
The bedroom piece requires just a few wood veneer strips woven into a simple but stunning pattern. Simply pick your favorite pattern (there are dozens of patterns and ideas online), weave your veneer into the pattern, and use a staple gun to attach the woven piece to the frame. The resulting effect is a one-of-a-kind bedroom design with an organic feel.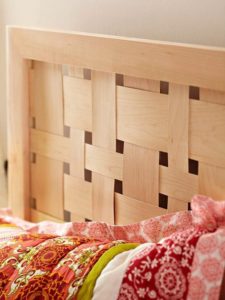 The Look of Luxury in a Tiny House
More and more people are giving up square footage for smaller, more practical homes that they can take on the road. These tiny house dwellers are opting for affordable, environmentally responsible choices when choosing building materials for their custom-made homes.
The walls of this tiny house are made from recycled cardboard materials and covered with a thin birch veneer, giving the space a warm, clean design.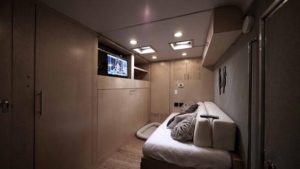 Interior Cladding in Education Spaces
The walls at the Healthy Communities Innovation Center at the University of Minnesota are a great example of just how versatile wood veneer can be. The newly-built facility provides a skills-based learning environment for students, and its open design gives the education space functionality and clean simplicity. Custom maple wood veneer panels contribute to the Center's modern, innovative floor plan.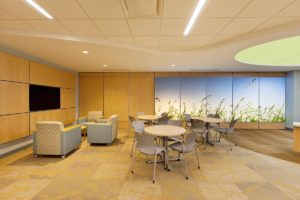 Inspiring Furniture Design
Inspired by the form and colors of bird feathers, this colorful cabinet was a project crafted by two furniture design students from Thailand. The cabinet piece was created using solid ash, ash veneer, medium-density fiberboard, and metal. The result is a modern and playful design—a piece that would add personality to any room.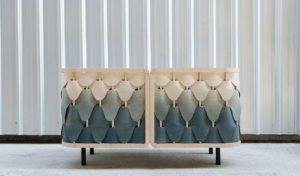 Wood veneer is a cost-conscious, sustainable choice if you want the elegant design of wood without the high price and overuse of natural resources. Wood veneer is a versatile material, and its popularity in modern design is a great opportunity for new and creative projects like the ones we've found.
INDUSTRY UPDATES DELIVERED TO YOUR INBOX