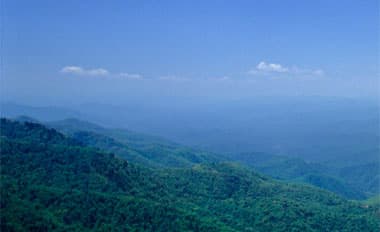 March 2, 2018
•
by Columbia Forest Products
Sometimes tradition and technology make great partners. That's definitely true in the case of Salem Wood Products, winner of our 2017 SawStop table saw giveaway.
In many ways, their story is a reflection of the history behind Columbia Forest Products, focusing on family, quality, and a commitment to taking care of customers.
The story starts back in 1957, when Don Koonce came home from work and informed his pregnant wife that he had quit his job to pursue his love of woodworking. We don't know exactly how his wife responded, but it probably helped that Don already had a job lined up: making the cabinetry for a local six-plex property.
It was enough to get the business going and pave the way for Don to use the skills he had developed as a hobbyist. His youngest son, Todd, jokes, "Looking back now, it wasn't that crazy. He'd already been building boats and the like in his backyard for years, and cabinets were about 10 or 12 steps down, if not more, from his skill level."
It was still a risky move, though. Skill doesn't always guarantee success. But this first project quickly turned into a full-time business. Throughout the next few decades of growth and innovation, Don's sons still remember several of the company's milestones with pride.
Keeping Up With the Industry
The woodworking industry saw new technology emerging, and when Don started his company, he realized his competitors were already developing ways to speed up and improve their processes.
A friend of Don's took it upon himself to design a custom-engineered press for Salem Wood using 30-volt telephone wiring to heat the platens. The press allowed Don's sons, Dan and Todd, to meet increasing customer demand by assembling cabinet panels more quickly.
Using an A-frame clamp table that allowed them to work both sides at the same time, each could move as quickly as possible to attach thin plywood panels to pre-drilled staves. The press became part of Koonce family lore.
Building a Tradition of Integrity
Dan fondly remembers another Salem Wood tradition: lots of old-fashioned hard work.
Their family business was growing, and they began to mill and build more cabinetry with domestic plywood panels. Their paths eventually crossed with Columbia Forest Product decorative veneer panels, a project in which the Koonce sons had to hand select birch panels themselves for color, sap and heart.
"There was no sort back then," recalls Dan. "You had to do it all yourself if you were going for a certain look. It took time and muscle. It took two of us to get one panel off of the truck to keep from scratching the faces. We cut through a lot of Columbia panels back then in those heydays."
Company Growth
The next big leap came when Dan and Todd "bet the company" on a big bid in Hawaii. That was the first in a line of ever-bigger partnerships, including the third phase of the Oregon State Hospital. That project paved the way for their decision to specialize in medical buildings.
Like many other business owners, Dan and Todd discovered that growth feeds growth. Successfully completing big projects like the one in Hawaii provided the funds for a complete modernization of their operations, including CNC and CAD design workflows. That, in turn, allowed them to taken on even bigger projects.
Delivering Customer Satisfaction
Throughout the many stages of the company's growth, the tradition of hard work and reliability have held strong. In particular, Dan notes their commitment to always meeting deadlines.
"It took a while for our clients to adjust to accuracy on the delivery side," Dan says. "We were showing up ready to install, and they were not ready for us. They were surprised but appreciated the change … we deliver 100%. It takes a dedicated effort, but it works!"
And the SawStop table saw? Coincidentally, the brothers were considering purchasing a new table saw when a friend encouraged them to register for the drawing. "We think it is the finest, safest saw money can buy, and we are certainly glad we responded."
Salem Wood has seen great success over the years. "While we now see a larger share of laminate business with our focus on medical facilities, we still appreciate bidding on projects calling for the look of genuine wood veneer," says Dan.
Columbia Forest is proud to support a company with such a rich history of tradition intertwined with innovation, and we're looking forward to see what they come up with next.