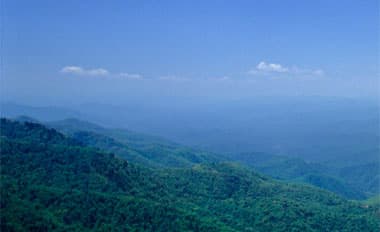 March 1, 2018
•
by Columbia Forest Products
Like most wood manufacturing companies, Columbia Forest Products has relied on a byproduct heating method to help generate energy for various functions in our facility.
Since the early 1960s when Columbia opened, we've used a hands-on heating method that has saved the company money in energy costs year after year. We're thrilled that we got the chance to talk with The County about our responsible and cost-saving manufacturing methods.
"I've never done an official cost comparison between our current heating methods and fuel oil, but I know that other options have never been a consideration for us," Ryan Bragdon told The County.
The process is straightforward. We use veneer byproduct to heat our boilers, which then provides steam for our mill. The steam is used for three functions: to dry veneer, to cook logs, and to generate heat to other buildings.
When the boilers aren't running on the weekends, we use any excess veneer byproduct as sawdust. That fuels the boilers when our mill isn't running.
"Not having to spend money on heating gives us more room for if we have to do major renovations to any of the buildings," explains Bragdon.
The process is free and saves us money, and it's a method we've used for decades now.
You can read more about how we're saving energy and money in the full article.
INDUSTRY UPDATES DELIVERED TO YOUR INBOX