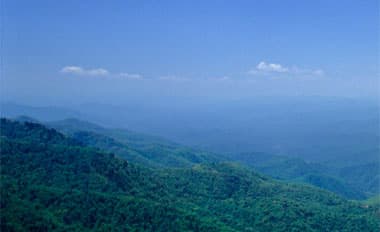 June 14, 2018
•
by Columbia Forest Products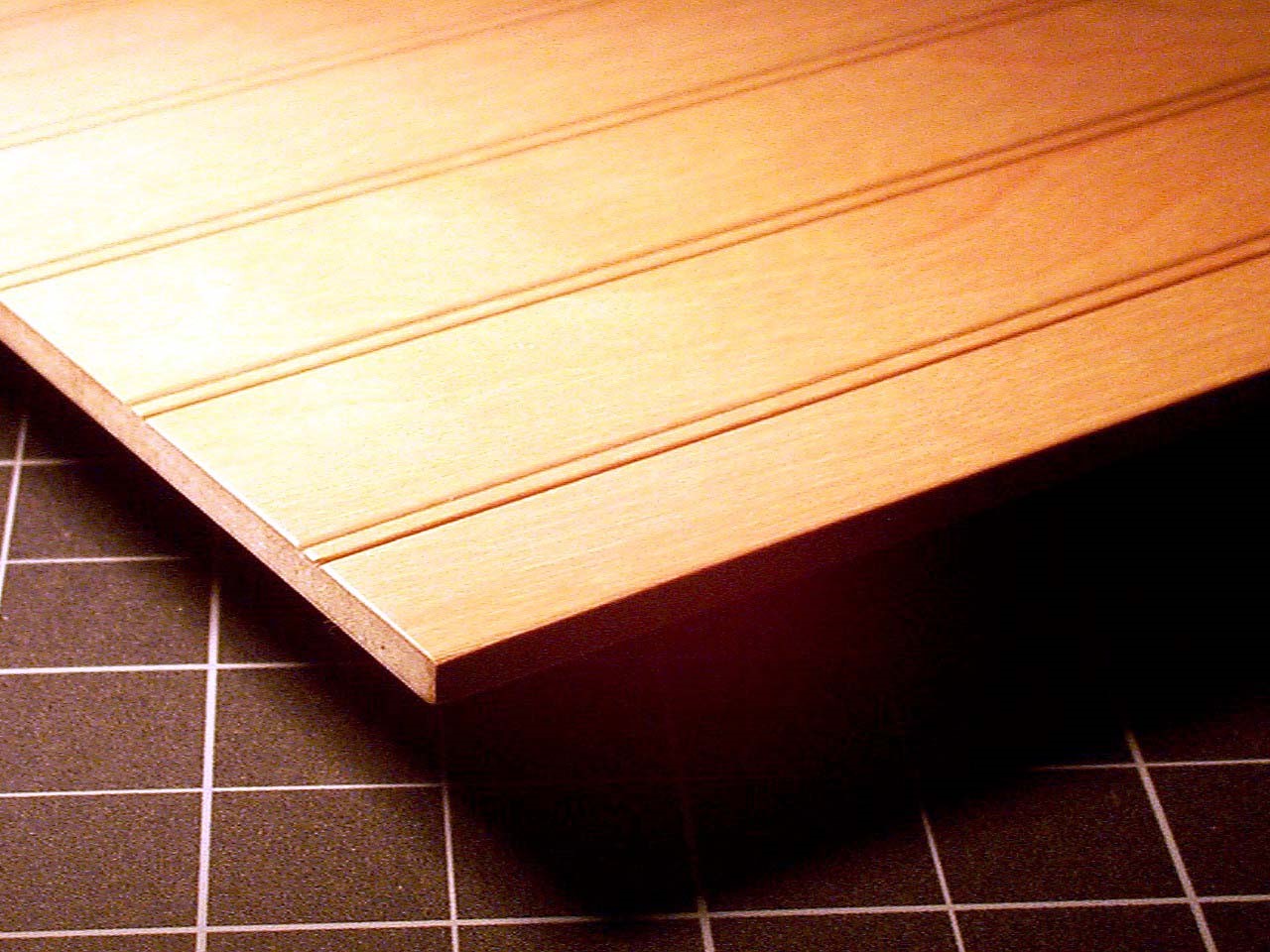 The trend of wood wall paneling skyrocketed in the 1960s because of its low cost and quick installation. Like many trends, old ideas become new again, and over the past few years, wood wall paneling has made a comeback.
Today's wood wall paneling is nothing like the thin faux wood panels of old, though. Designers and builders today have found a versatile, attractive option in beaded wall panels.
Real wood beaded panels are made with quality hardwood faces, and offer the warmth of real wood in a surprisingly stunning, versatile application.
The Anatomy of Beaded Panels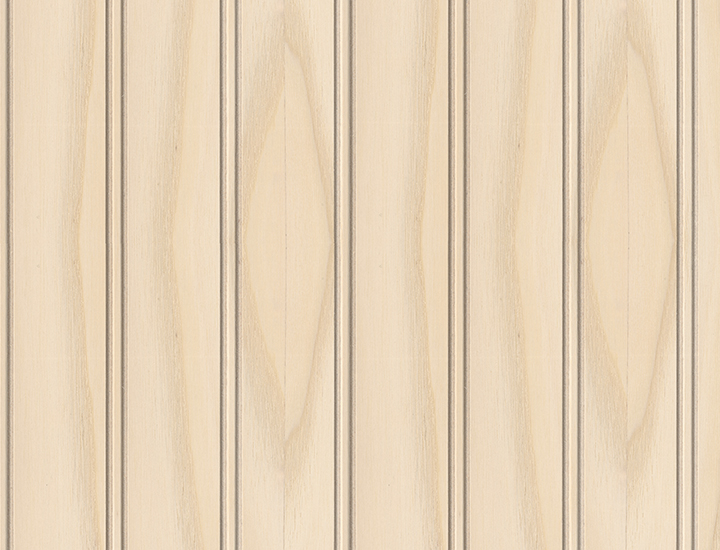 Beaded panels are made to look like tongue-and-groove paneling. The product gets its name from the ridge running between each plank, called the "bead."
They are typically installed vertically to imitate a narrow plank look. In decades past, the beaded look was achieved by painstakingly installing each narrow board one by one, but thankfully today, installation has become more efficient and cost-effective.
Beaded panels have a hardwood face with the same simple installation as regular plywood sheets, and they are offered in a variety of species. Columbia Forest Products offers panels in a number of attractive choices, from oak to birch to cherry. The panels have a minimum B-grade face and come unfinished, allowing for endless surface customization.
Columbia's  PureBond® Beaded Panels, can help a project earn LEED credits: the panels are constructed with a no-added urea-formaldehyde resin technology.
Because Columbia's PureBond Beaded Panels feature real wood faces, they can be sealed, stained, finished or painted to satisfy any interior design theme or style.
Pro Tip: Opt for a water-resistant surface treatment when installing beaded paneling in a kitchen, bathroom, or other high-humidity zone.
Incorporating Beaded Paneling into Interior Design 
Beaded panels are in high demand not only because of their unique appearance, but because of their design versatility. These plywood beaded panels are ideal for not just wall paneling, but a number of other applications.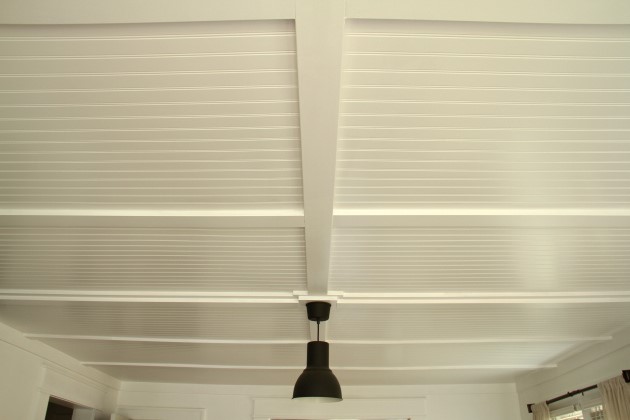 The classic application of beaded panels is for wall or ceiling installation. Decorative panels on walls can vary from covering an entire wall to a half-wall beadboard wainscoting design.
Beaded panels can be installed vertically to visually extend the height of your walls, or use them horizontally to make a small room seem wider. As a ceiling treatment, you might cover the entire ceiling with paneling or use the panels to fill the space between beams in a coffered ceiling.
Columbia Beaded Panels may even be used to improve the appearance of furniture pieces. A wainscot design works well on large furniture pieces, like dressers, kitchen buffets, or bookshelves. Beaded panels also look incredible as part of a built-in as the interior behind the shelves.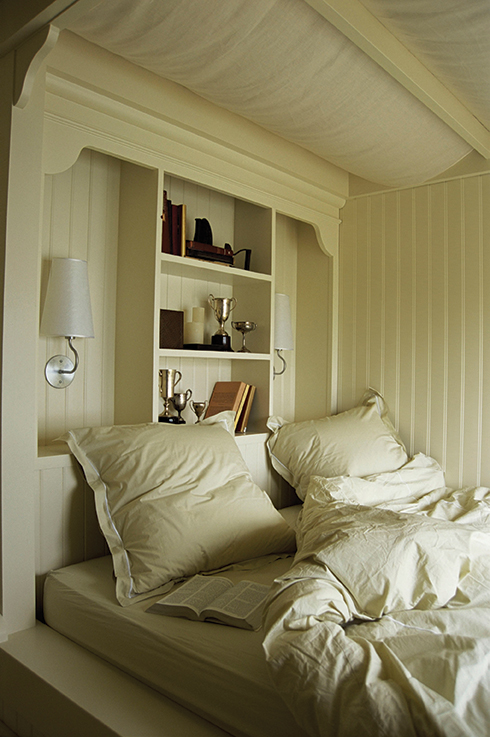 Another choice is to use a beaded panel as a unique stand-in for a headboard. Your choice of paint, whether bright and cheerful or subdued and classic, will dictate how playful or sleek your bedroom will look.
Last but not least, beaded panels work wonderfully as a new face for old cabinets in your kitchen. Attach beaded panels on the exterior sides of the cabinets in a wainscot design, or completely replace doors and drawer fronts with beaded panels for a fresh, cohesive look.
Consider Beaded Panels for Your Next Renovation
Beaded panels are a beautiful, versatile plywood option for renovations and new builds alike. They are installed easily over existing drywall and ceilings, as well as furniture. The use of beaded panels can elevate any design, and their unfinished surface allows for ultimate creative freedom. The addition of PureBond panels ensures that even LEED projects can still benefit from this retro-chic trend in interior design.
The next time you're working on a project that may benefit from a panel treatment, opt for beaded panels instead of shiplap or traditional tongue-and-groove for a stylish, successful design.