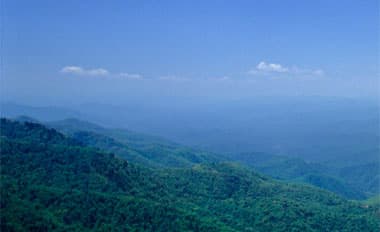 June 7, 2018
•
by Columbia Forest Products
Ample storage space is an important feature for every home, particularly those that are already short on closet space and limited to the layout of their current floorplan.
Adding storage to an existing space is an excellent opportunity to get creative with cabinet and shelf designs. Often, making small changes to existing cabinet or vanity designs can increase storage space with minimal effort.
Storage cabinets, shelves and built-ins offer an excellent opportunity to play with color or create a focal point to the room – in traditional, transitional, and modern design schemes. In short, there are plenty of creative and design friendly ways to solve the storage dilemmas in your space, and here we'll explore a few.
Grandiose Wood Built-In Adds Entryway Drama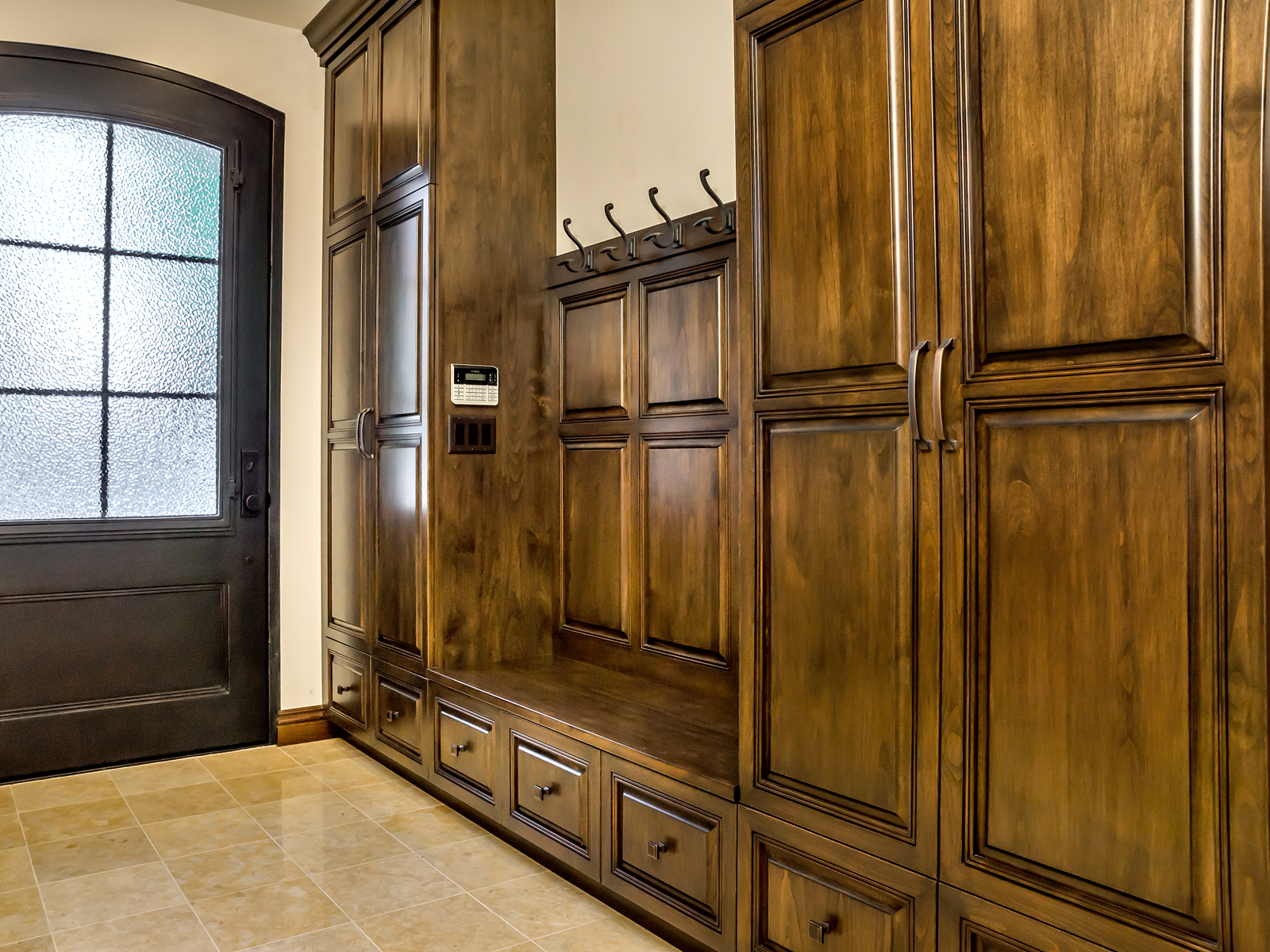 When it comes to a home's interior, the entryway is where first impressions are made.
But because it's the main point of entry into the home, it can become the default drop-off place for shoes, bags and other clutter-creating items.
This makes the entryway an ideal space for creative storage solutions. Rather than buying a coat tree or shoe basket, go big with a spacious built-in that adds to the design.
This entryway cabinet made from PureBond hardwood plywood features closet space and additional drawer storage. Coat hooks and a sitting bench add to the functionality of the entire piece.
Play with Color in a Modern Style
The most common way to add storage in a home is by incorporating pieces like media stands, credenzas and other stand-alone furniture. These standard pieces are the perfect opportunity to experiment a bit with color and add some unique design touches to your space.
Painting random panels in alternating shades of burnt orange and baby blue gives the storage cabinet featured above a clean, retro look, perfect for a mid-century modern design or brightly colored playroom.
Open Shelves Double as Decor Spaces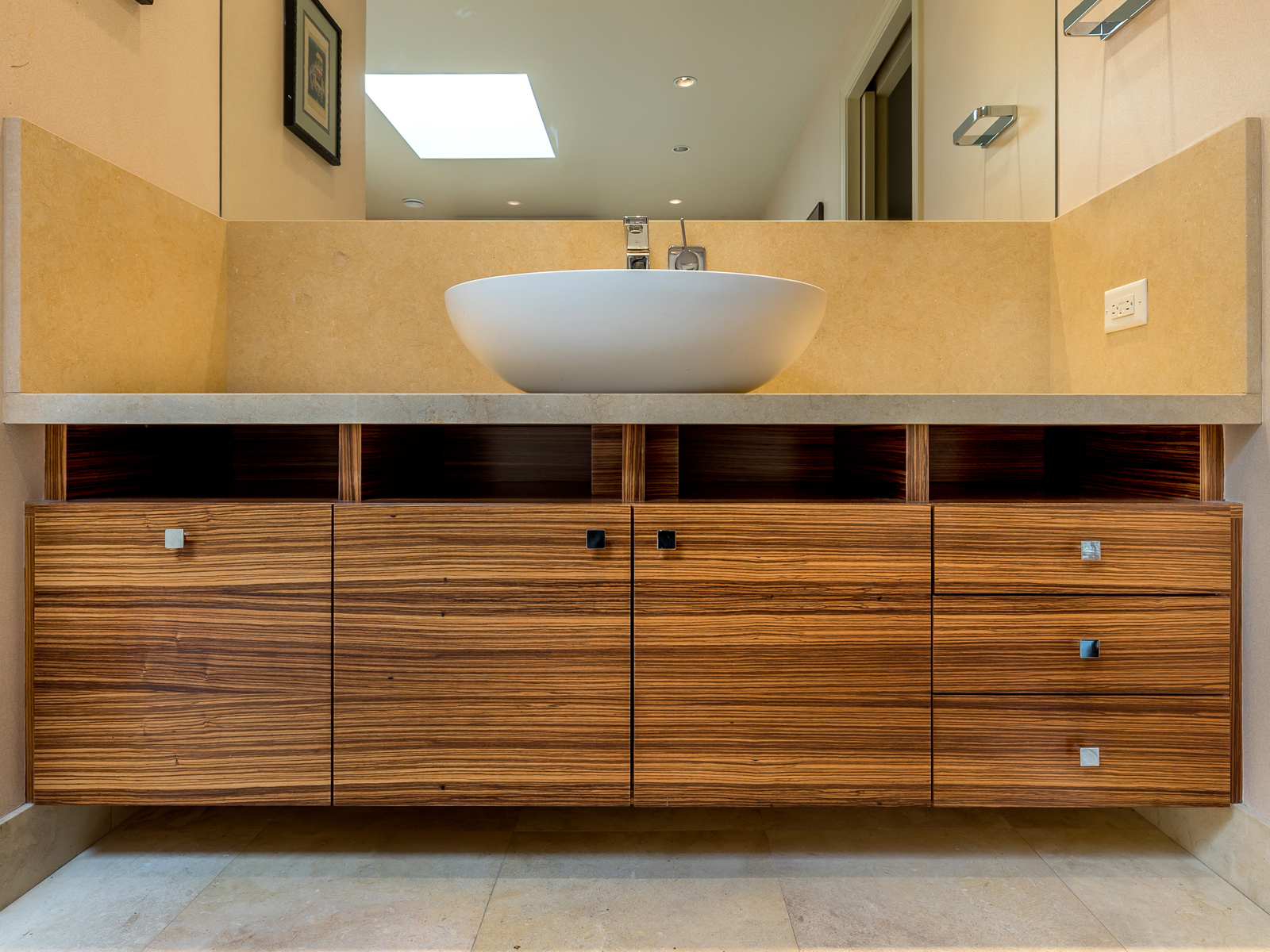 Not all storage needs to live behind closed doors or drawers. Vanities, media cabinets, and even kitchen cabinets are a great opportunity to showcase beautiful found objects, textiles and woven organizational boxes.
This stunning hardwood plywood vanity incorporates small open shelves above the cabinet doors and drawers, making it a great place for storing items like towels, hair dryers, or makeup kits..
This vanity also balances beauty with function. Not everything you need to store is something you'd want on display. A piece that includes closed storage spaces (like drawers or cabinets with doors) means you don't have to keep everything pristinely organized at all times.
Incorporate Additional Storage Nooks into Furniture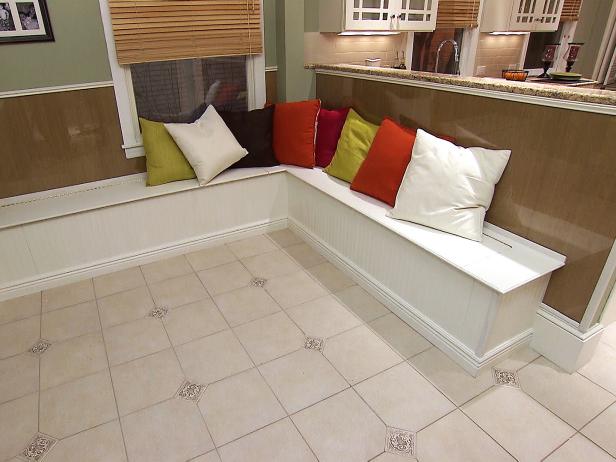 The kitchen and dining room often offer many opportunities for increased and unique storage spaces. In addition to the upper and lower cabinetry usually found in kitchen designs, incorporating cabinetry and drawers within a kitchen island is a great way to maximize storage.
A breakfast nook like the one featured above offers creative ways to maximize storage. Integrating bench seating into a breakfast nook design not only creates the perfect opportunity to add hidden storage compartments, but also increases the amount of seating in the space!
Opportunities for Creativity and Function
Every home can benefit from adding in storage space. If you're already working on a home remodel with existing kitchen islands or vanities, it's worth it to see if additional storage space can be added to the redesign. Incorporating pieces (like shelves or cabinets) that can be easily built offers the opportunity for creativity while simultaneously addressing storage needs.
Do you have a storage solution design already in mind? Read our article on choosing the best type of plywood for cabinets for a quick and easy guide to help get your project started.