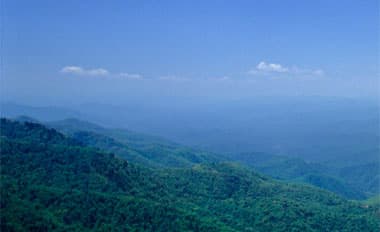 August 17, 2018
•
by Columbia Forest Products
An integral skill of every cabinetmaker is the ability to create strong, functional drawers to include in their cabinetry designs. Plywood is a favored material for drawer construction, for both structural design and finishing.
But the bane of any woodworker is getting stuck in a rut of creating the same designs over and over again. The versatility of plywood drawers makes them a perfect blank slate for experimenting with different designs and finding new solutions.
There are various ways you can include drawers in a cabinet design, whether it's a built-in or standalone structure. Sturdy plywood drawers can truly enhance the overall design of a project, both in terms of aesthetics and functionality.
1. Create the Illusion of Seamless Drawers With a Uniform Face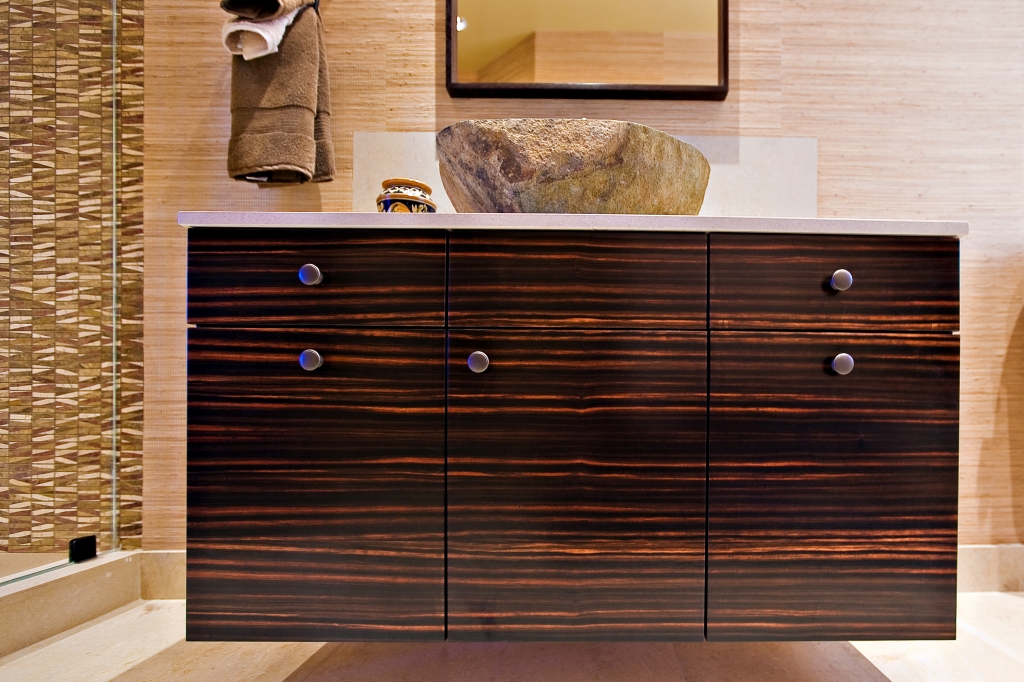 This bathroom vanity features gorgeous Macassar Ebony, and offers a variety of storage options for the homeowner.
The drawers and cabinets blend seamlessly with one another, offering this bathroom space and organic but modern design.
2. Add Drawers to Kitchen Islands to Expand Storage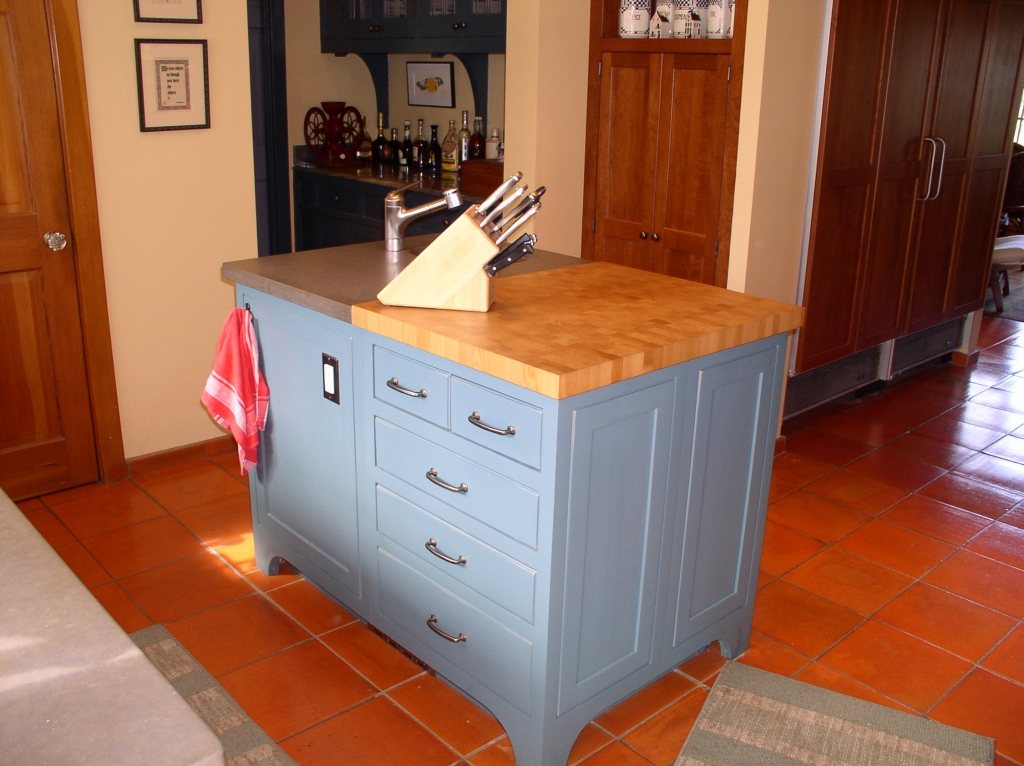 Stationary or rolling kitchen islands give homeowners more counter space and flexibility in their kitchens. And the demand for this kind of solution is only going to rise.
"Kitchen islands are no longer an afterthought or something small to squeeze into the space," writes Bryan Sebring with Sebring Design Build. "They have become focal points and the hub of the kitchen. One of the changes emerging is the single level larger sizing, serving multiple uses; especially since we are seeing less wall cabinet space in kitchen design. The kitchen island is meant to create an impact, and its design must make a statement.
The lovely blue-gray island was designed with optimal functionality in mind, and features a built-in cutting board. The builder included a set of drawers in this piece, offering quick access to kitchen tools and other cooking supplies.
3. Corner Drawers Offer Clever Use of Otherwise Wasted Space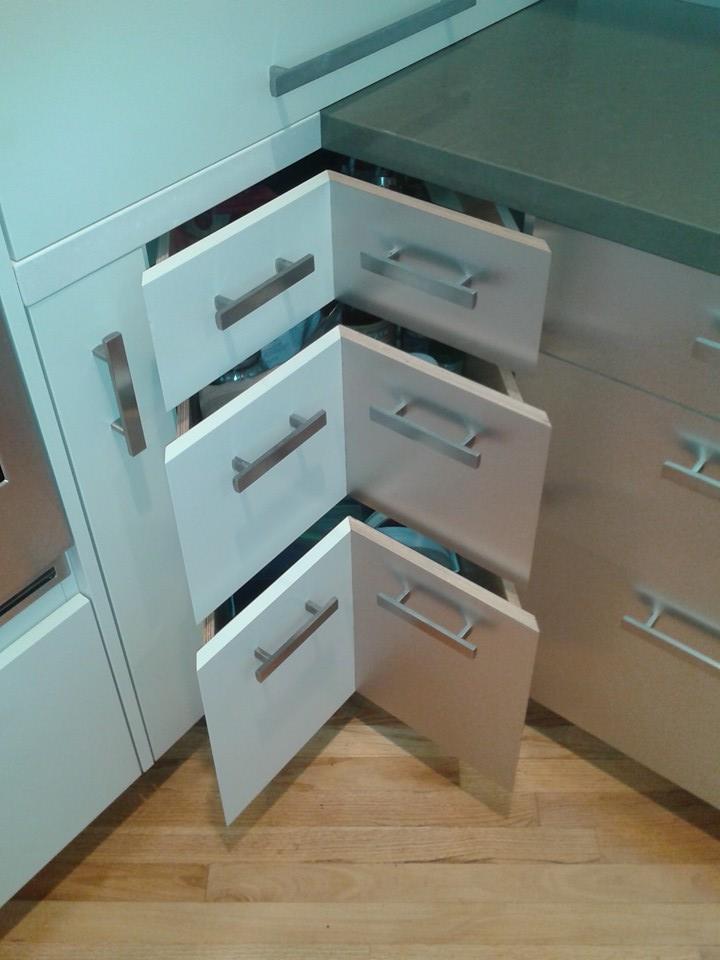 Corners of cabinets can be a tricky spot, especially when you're trying to maximize storage space in kitchen or bathroom areas.
Instead of having slim cabinets or two rows of small drawers, the designer chose to build in corner drawers. This maximizes the storage of each drawer, offering convenience and an attractive, modern solution for homeowners.
4. Contemporary All-Wood Console with Centralized Pull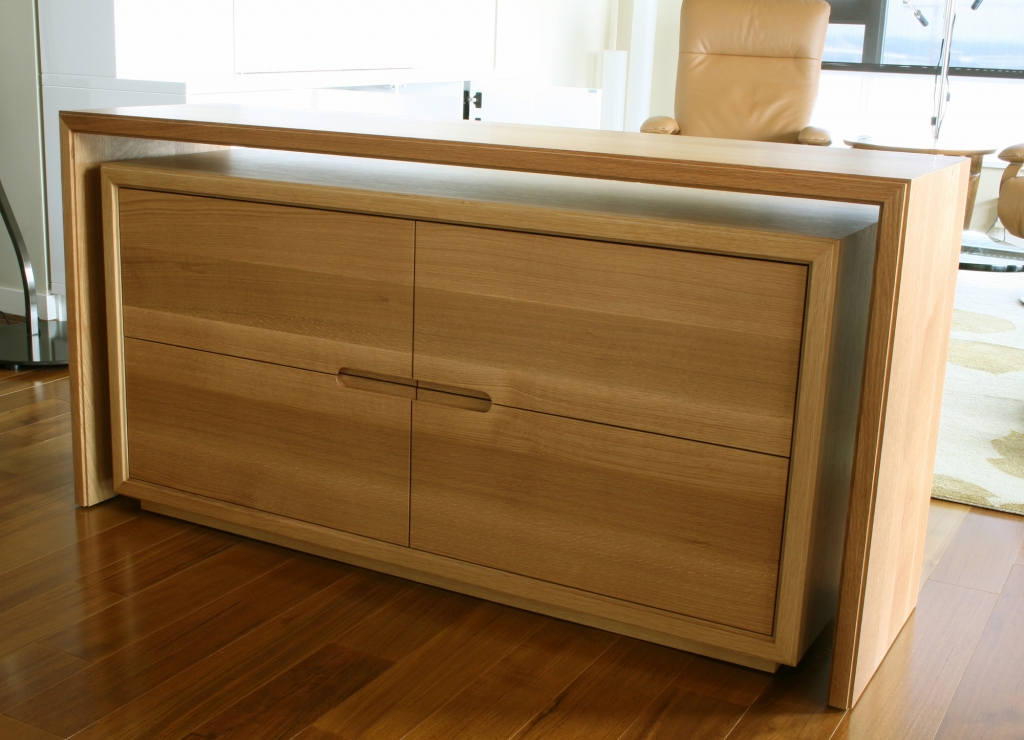 Drawers add functionality and style to media consoles and entertainment centers. The featured build has a contemporary feel that lets the beauty of the natural wood speak for itself. Rather than using hardware for pulls, a central oblong cut-out allows users to slide open drawers, creating a sleek and uninterrupted drawer face.
5. Retrofit Existing Cabinetry with Hidden Sliding Drawers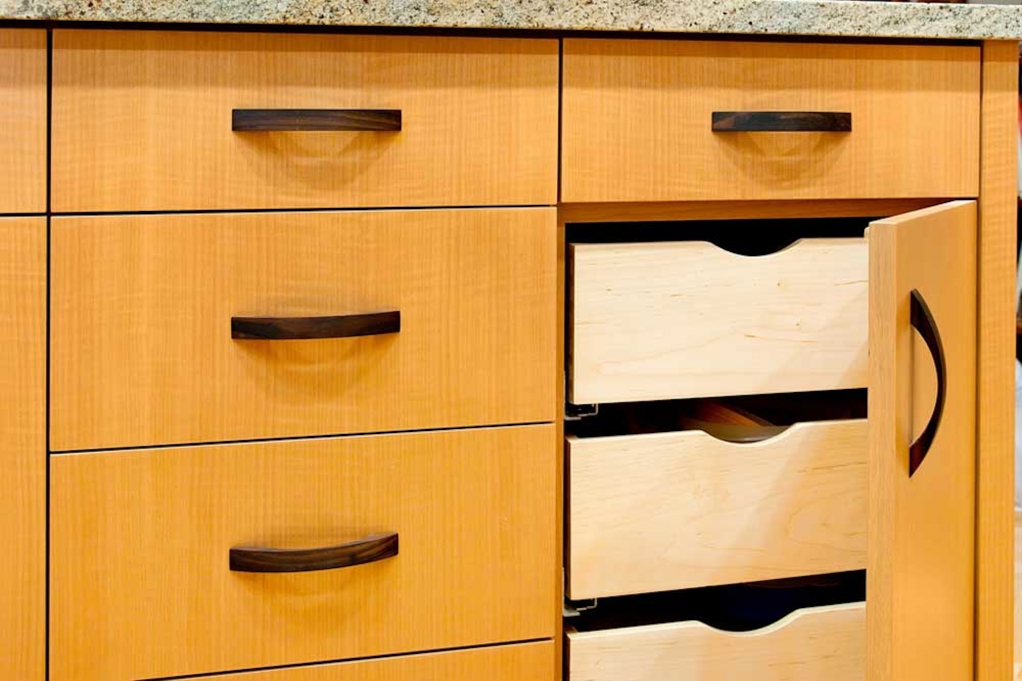 Let's say you have a client that has requested remodeling on their existing cabinetry or perhaps you offer pre-made cabinets, but your selection isn't quite what they want. In some instances, a customer might want more drawer storage space than cabinet shelves. An easy fix is to build sliding drawers into cabinets as shown above. These simple drawers don't need especially fancy fronts since the cabinet door covers them.
More Versatile Plywood Drawer Design
There really are few limits to how creative you can get with drawer design and placement within cabinetry. Columbia Forest Product Drawer Sides are an excellent foundation on which to build your drawer boxes, ensuring the most durable and efficient construction.
These drawer side's beautiful Maple faces and the PureBond formaldehyde technology within, further guarantee that your final drawer design will be beautiful, long-lasting and will pose no harm to your customer's indoor air quality.
These designs might inspire you to think outside the box and add something new to your cabinets.
INDUSTRY UPDATES DELIVERED TO YOUR INBOX