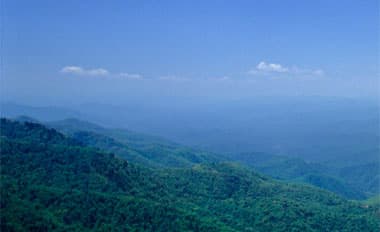 February 26, 2019
•
by Columbia Forest Products
The success of a project is often determined by the material you've chosen to work with.
High-quality plywood is an ideal material for both the construction and aesthetic design of any built-in, interior project. It's a versatile and accessible material to work with, whether you're building a simple shelving unit or an entire wall of new cabinets.
The key is to select plywood based on your desired end result, focusing as much on function and strength as appearance.
Selecting the Right Plywood for Your Project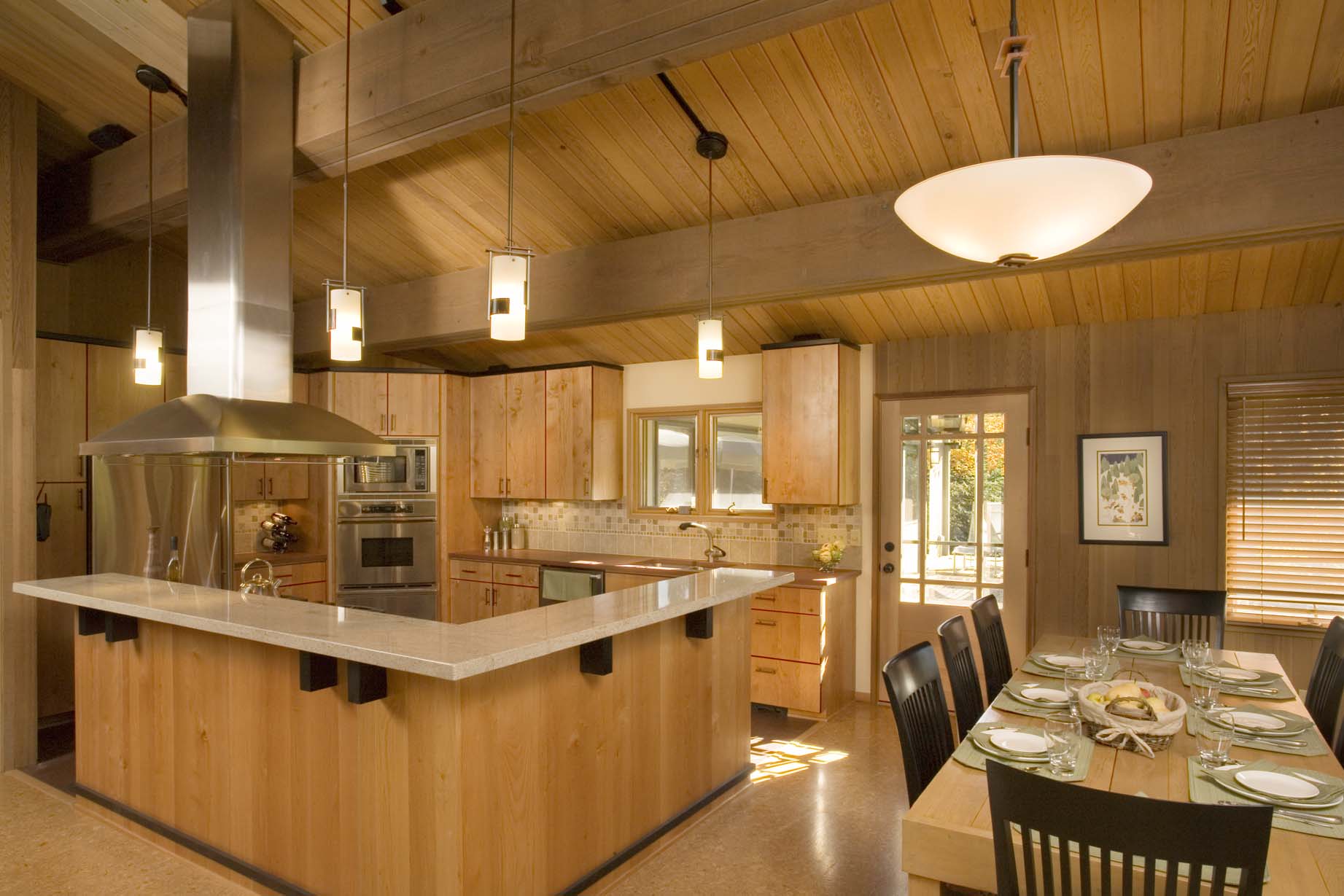 In comparison to solid wood, plywood is more economical and more stable. You can achieve a high-end look without a big budget, which makes it a cost-effective material for both residential and commercial projects.
Types of Plywood
First, you'll need to determine what specific plywood type you need: softwood or hardwood. The difference between the two isn't actually how hard or strong the wood is, but it's the species of tree the wood is harvested from and its best use.
Even though the name may imply it, softwoods aren't necessarily "weaker" than hardwoods, they're just different species. They're cut from evergreen trees: common types include fir, pine, and cedar. Softwoods are faster-growing and have a straighter grain, and they are typically used for structural framing or in outdoor construction projects. And, they don't feature a special decorative face…the exterior of the panel is the same material as the interior.
Hardwoods are deciduous trees that lose their leaves when the seasons change, like cherry, birch or walnut. Hardwood trees grow more slowly, which makes the wood more dense than softwoods, and are often the go-to choice for decorative, built-in projects like cabinetry.
Hardwood Cores vs. Faces
Hardwood plywood is an ideal choice for built-in projects, but to yield the result you want it helps to understand what type of cores and faces are best suited for the project you have in mind.
The core of the plywood, which makes up the inner layers of a panel, and the face, which is the surface layer, can be two completely different types of wood. This allows for some flexibility in design and can help to accommodate a range of budgets.
For example, if you have your eyes set on a luxurious hardwood face but are concerned about budget, you can select panels that use a less expensive core.
Columbia Forest Products offers a full range of core types for their hardwood plywood:
Veneer Core
PBC (particleboard core)
MDF (medium density fiberboard)
Classic Core®
Europly Plus®
Not sure which core is the right choice? Classic Core is a reliable, voidless MDF product, ideal for essentially any built-in project. If you have exposed edge shelves in mind, EuroPly Plus plywood offers a great solution.
After choosing a core, you'll want to select the right face to finish off your panel. In addition to standard and exotic face veneer species, Columbia offers the following decorative face options:
Appalachian Traditions™
Columbia Alder
TouchWood: revolutionary new textured face panels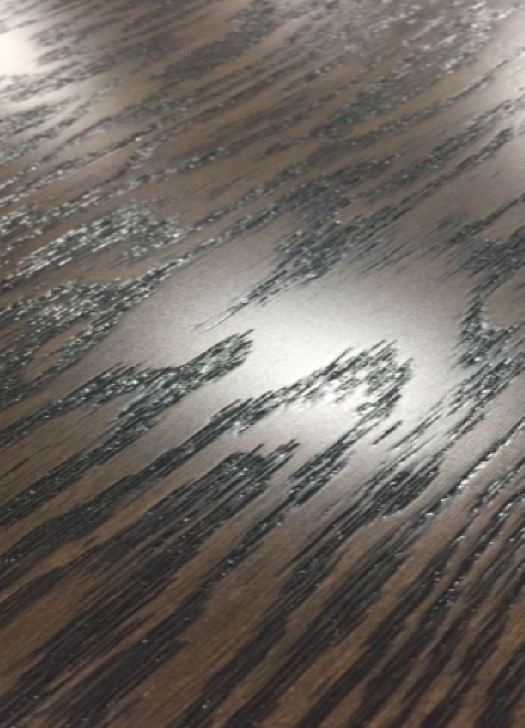 You'll find that standard face veneers offer "character" and "clear" options for their appearance.
"Character" describes plywood that has a face with heavier or contrasting grain, knots, and variances in the color. A character face is ideal if you're looking for a bold or rustic look and want to highlight the natural beauty of wood.
"Clear" panels offer a cleaner, smoother look than character faces. They also have an overall softer look, with a reduced grain and a uniform shade across the panel.
Understanding Plywood Grades
A main factor in selecting the perfect plywood is determining which grade will be most effective to achieve the look you have in mind.
Hardwood plywood comes in grades based on a letter and number system, which correspond to face and back appearance.
For faces, you will have a choice of A to E, with A being the premium choice. Back grades often incorporate a number system from 1 to 4, with 1 being the premium choice.
When it comes to constructing built-ins, A-grade plywood is the optimal face choice for any part of the shelving that will be visible. For the sake of efficiency, many professionals will typically choose a high-grade face but a slightly lower grade back. This ensures a visually beautiful built-in with excellent structural durability.
Green Factor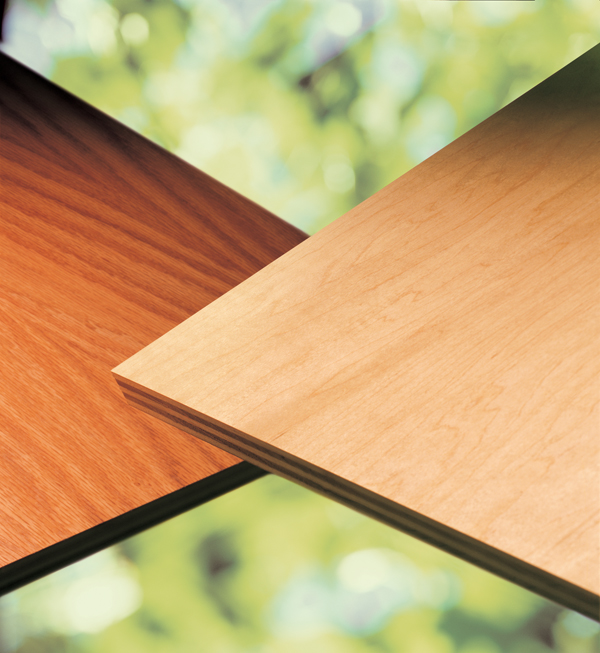 Many woodworkers are seeing the growing demand for more sustainable, responsible construction.
The sustainability of wood products relates to the wood itself and to how it's been harvested. When working on a residential or commercial project that requires the use of green materials (i.e. interior design in LEED buildings), opt for FSC-certified plywoods. You can find a variety of veneer core, particleboard, and MDF options that can help contribute point credits within the US Green Building Council's LEED® Green Building Rating System program.
Custom built-in projects are popular in older communities such as homes in Washington, DC, require a lot of decision-making, but the end result makes this kind of project especially rewarding. The wide selection of different cores and faces offered by Columbia Forest Products gives woodworkers the opportunity to create highly durable built-ins, from simple cabinetry to ornate millwork. If you begin by first determining which core you need and then move onto the face and any additional factors, you're that much closer to finding the perfect plywood for your project.
INDUSTRY UPDATES DELIVERED TO YOUR INBOX