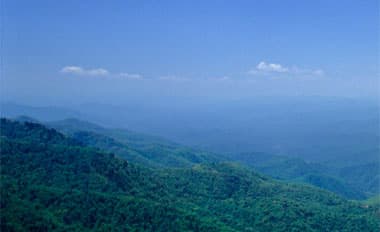 February 28, 2019
•
by Columbia Forest Products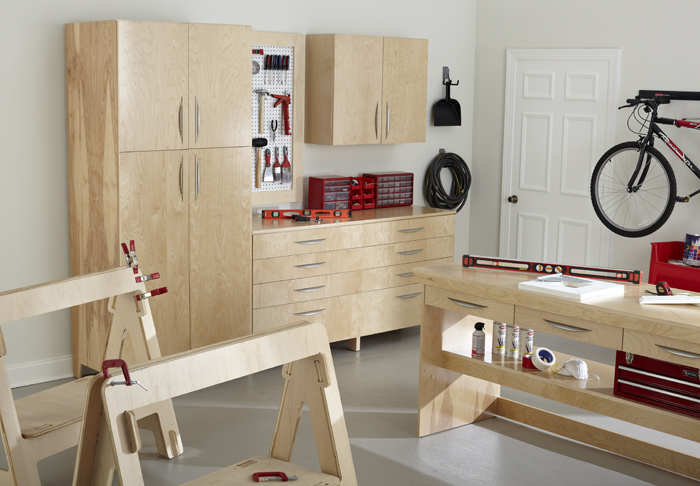 For some homeowners, a garage is simply a place to park their car. For many others, a garage is a workshop, art studio, sports cave or simply valuable storage space for tools, seasonal decorations and more.
The problem is that most garages don't come equipped with the shelving and cabinets needed to organize your items. Incorporating storage shelves and cabinets not only gets your valuables off of the slab (where moisture, oil, and dirt can be present), but it also makes it easier to organize and find items, as well as clears space to prevent damage to a parked vehicle.
There are many manufactured garage shelving options on the market, primarily made of plastic and metal. However, manufactured shelving limits how you can use them because of their designs, and they can become expensive if you need more than one unit.
To save on expenses and get custom storage, all you need are power tools, a good construction level, some quality hardwood plywood, and a do-it-yourself attitude.
Why Use Hardwood Plywood for Garage Storage?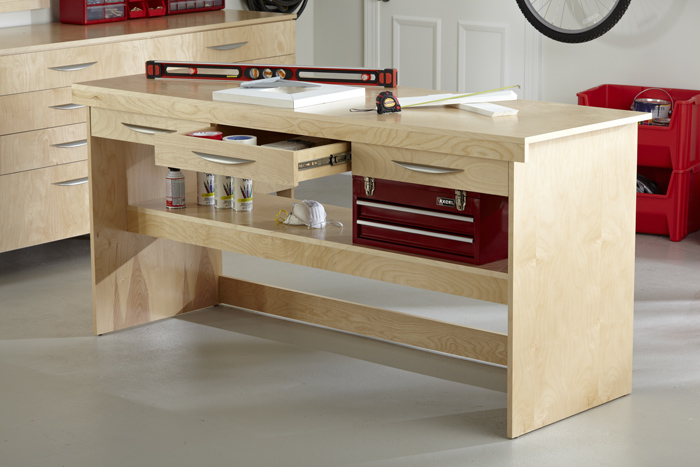 Why should you use hardwood plywood in your garage? Simple. Hardwood plywood is sturdy, moisture-resistant, dimensionally stable, versatile, easy to work with, affordable and beautiful.
Hardwood plywood panels are made from plies (layers) of wood glued together at 90-degree angles under pressure. Most hardwood plywood is constructed completely of plies while others feature a composite core like particleboard or MDF in between the outer decorative faces.
Hardwood plywood is often chosen over solid wood because it's less expensive and strong enough to use for a variety of applications. And it still features a genuine hardwood veneer face, which can be finished to enhance the aesthetics and durability of the panel. By using hardwood plywood, you'll make stunning garage shelves and cabinets without breaking the bank.
Selecting the Right Hardwood Plywood for Your Project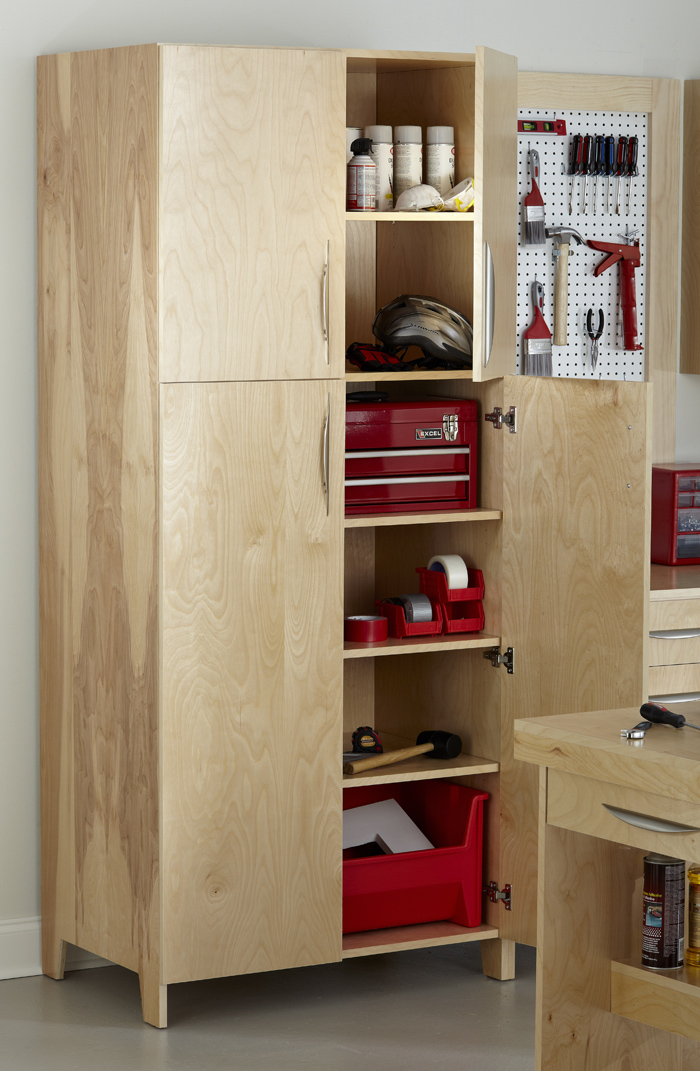 The hardwood plywood you use for your garage shelves and cabinets will depend on the look and function you require. As mentioned, hardwood plywood is a great choice when the finish of the fixtures is important.
Hardwood plywood panels by Columbia Forest Products are an excellent choice as they offer an expansive range of different core options and hardwood veneer face species.
Composite core materials include Classic Core, MDF, Particleboard and more. For garages, though, most people select Veneer Core (all-wood plies) because they can offer increased moisture resistance vs composite choices.
Standard face veneer species include birch, maple, and red oak. Light colored-woods and staining treatments can help brighten up dark garages, making it easier to find things on shelves and in drawers, if lighting is lacking.
Additional face treatments can be ordered, such as "First Step," which is a pre-primed option for panels that will eventually be painted. A clear UV coating is also available, which provides a shiny, uniform, hard-wearing protection to the panel faces.
A special feature of Columbia Forest Products' PureBond® hardwood is that they are comprised of no added formaldehyde components and assembled with no added formaldehyde adhesives. This allows customers to "breathe easy" with no concern about volatile organic compounds entering the indoor air from these panels.
PureBond technology in Columbia's panels comes with no premium up-charge, unlike offerings from other companies.
Outfitting Your Garage With Plywood Shelves and Cabinets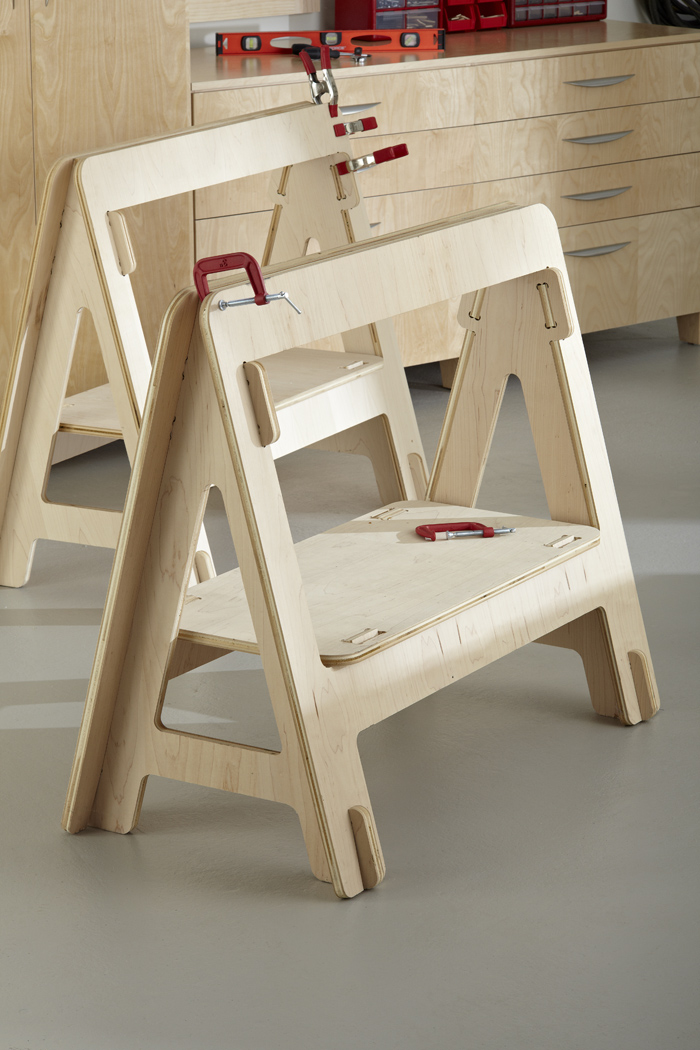 After choosing the plywood panels that you'd like to use, you can start to research different shelving and cabinet designs. Be sure have a measuring tape and graph paper on hand to help you layout designs.
The internet is a great source for finding existing plans. If you don't have experience with custom shelves, a good starting point is Pinterest, which is full of both free and paid designs.
If you already have a lot of items stored in your garage, look for solutions that work with what you already have. For example, if you rely on plastic storage tubs, you want to make sure the shelves you design are wide and long enough to store these off the floor. Include their dimensions in your design plans, so your shelving doesn't end up being too short or too wide.
With the right design and quality hardwood plywood panels from Columbia Forest Products, you can rest assured knowing that your garage shelves and cabinets that will last for years and help keep your garage tidy.