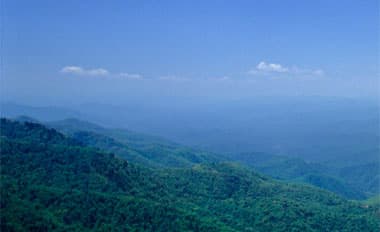 June 27, 2019
•
by Columbia Forest Products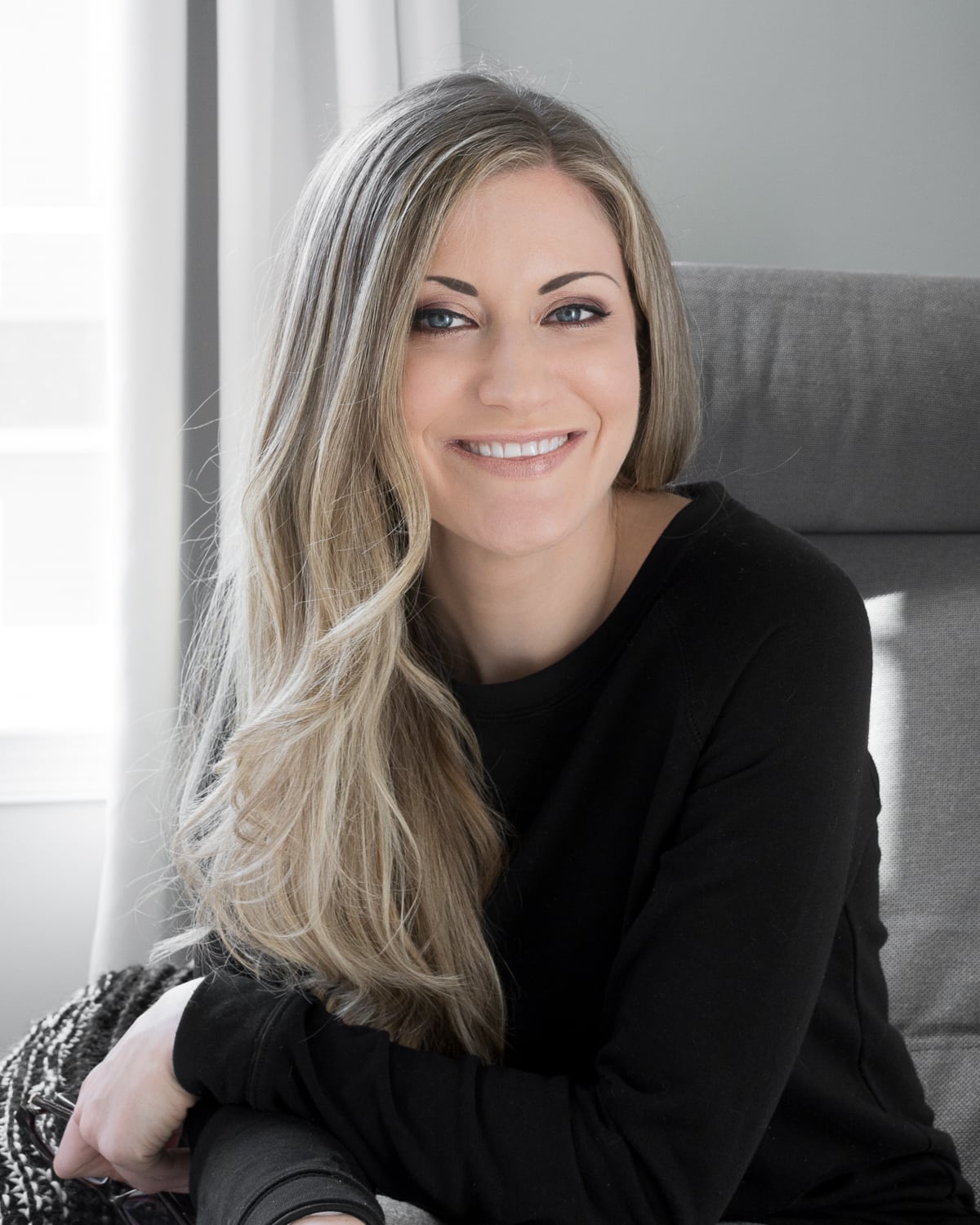 At Columbia Forest Products, we love hearing from builders, customers and influencers who have found stylish and creative uses for our products. Whether it's a full cabinet set for a kitchen renovation or smaller projects that bring a unique touch to a home, we love to see our PureBond plywood products in action.
So we were thrilled when we heard about Brittany Goldwyn's side table/cat house and planter projects featuring PureBond plywood.
Live Creatively
Brittany is a modern DIY, townhome living, and tiny gardening blogger and Instagram influencer. If you check out her blog, her photos and videos inspire visitors to bring simple, modern and functional pieces into their homes. Brittany wants to help her readers "Live Creatively." She even provides plans for some of her projects so you can recreate them.
Recently, Brittany shared two new projects that she built herself using our PureBond birch plywood.
"We live in a two-bedroom townhouse, and our second bedroom is sort of a multi-purpose room," she says. "It's an office, guest room and playroom. We want to be able to hide the elements that aren't currently in use, and make sure everything is as functional as possible."
When she was finishing grad school, Brittany decided she needed a hobby to fill the time no longer taken up with studying. Coming from a family of contractors, furniture building seemed like it would be fun.
"For the guest room, I built a Murphy bed that we can fold up when we don't have visitors, and I wanted to add some side tables. I decided to give them an extra purpose and so now they double as a cat house and a side table."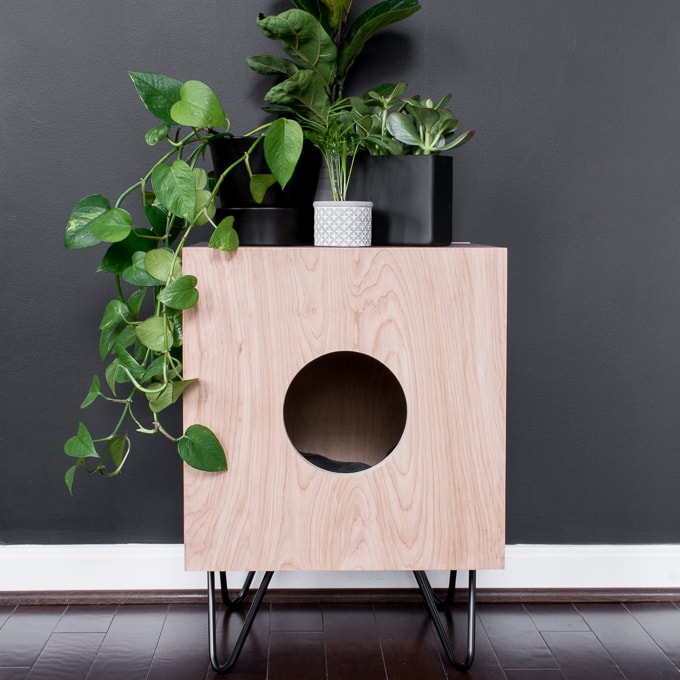 We love the table's simple lines and the way the plywood grain shows itself as a main feature, instead of just serving a structural purpose. She even left the edges exposed intentionally to lend additional, natural, visual interest.
The hairpin legs almost vanish underneath it, so the focus is really on the beauty of the wood. The plans for this piece are on Brittany's blog, along with a video showing the cutting and assembly process.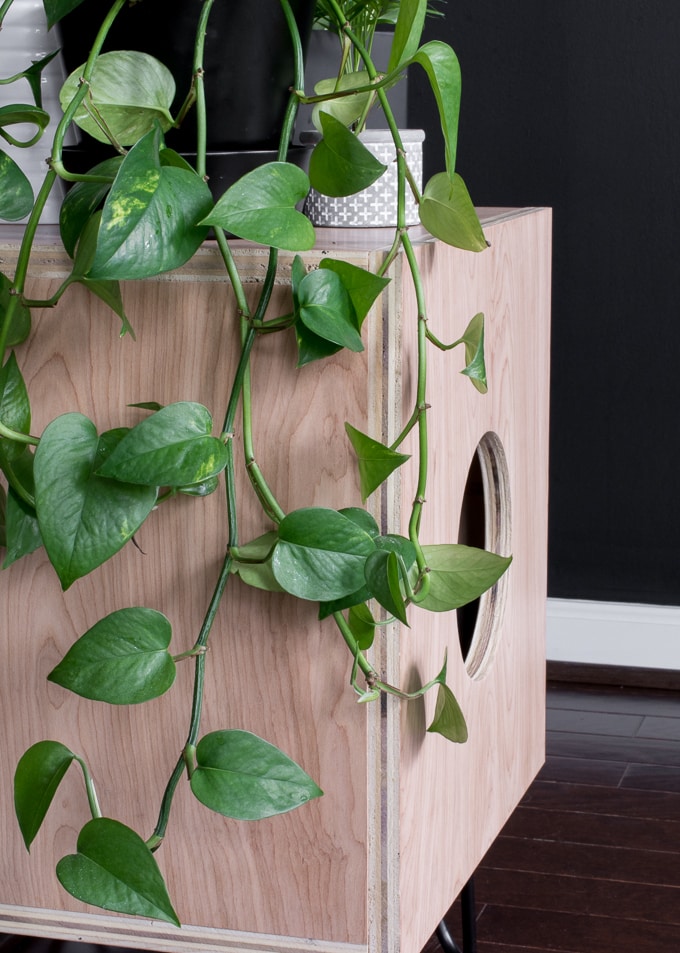 A Naturally Beautiful Finish
We asked Brittany why she chose PureBond plywood for this project.
"I hadn't used PureBond interior grade decorative plywood for projects in my past. But when I saw it in the store, I was taken by the immediate appearance of the face. My least favorite part of projects has been sanding down exterior-grade plywood for a half an hour if I was going for a stain or an unfinished look.
"Not having to do all that work was really appealing. I really love the way it turned out with the light stain and matte finish polyurethane."
For her second project, Brittany used the same PureBond product to make a simple indoor planter.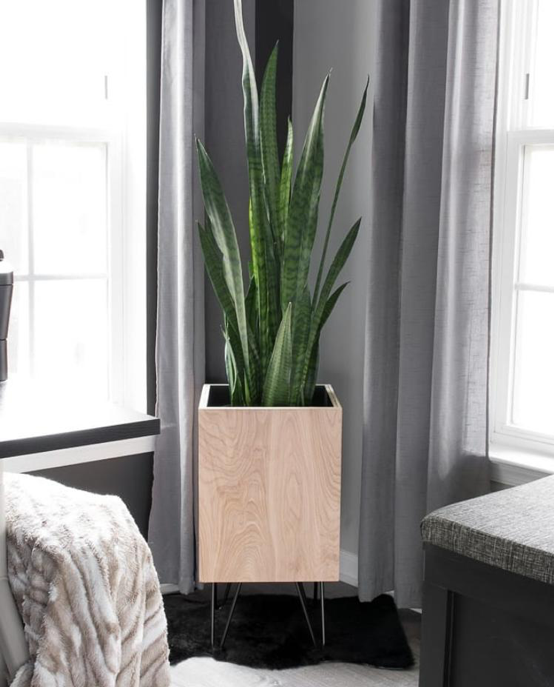 "I wanted to do an exposed plywood edge instead of covering it up with veneer tape. I was really pleased that once you cut through the edge of a PureBond sheet, there was a whole new level of visual interest that I could appreciate."
The finished product works beautifully in the space while hiding a completely functional plastic bucket inside.
"PureBond is also formaldehyde-free, which is a huge selling point. It's a bit more expensive than an ordinary exterior grade of structural plywood, but it pays off—the grain on it is beautiful and it's a more refined option than traditional plywood."
PureBond plywood is made with a soy-based technology that eliminates the need for added formaldehyde during the manufacturing process.
We're proud to offer a product that not only looks great in your home but is safe to use for any project.
To see more of Brittany's projects, you can visit her website. And for details on how Columbia Forest Products' hardwood plywood can be incorporated into your next project, check out our full line of products here.