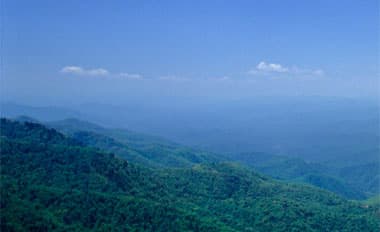 October 16, 2019
•
by Columbia Forest Products
You've finished your project, and you're pleased with the way it turned out. Now, what do you do with all those leftover MDF scraps?
If you would normally throw them out or let them collect dust, think about using them for a new project instead.
MDF, or medium-density fiberboard, is strong, smooth and easy to work with, making it great for crafts, woodworking and dozens of household uses. It can be easily painted, giving you the opportunity to personalize what you make—your next project will be perfect for your home, office or to give as a gift.
Take a look at some of these ideas, made from a range of materials…but they can all be fashioned out of MDF…use them…or use them as inspiration!
Functional Projects
Scrap Wood Towel Hook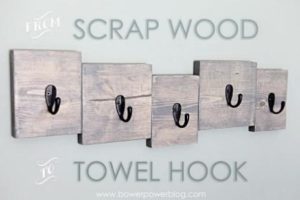 Add as many hooks as you need to fit your family, then match to your décor for a rustic or sleek addition to the bathroom. Or, think about where else you could use hooks—to hold cleaning supplies, jewelry, coats or pots. Use paint, stencils or even scraps of wallpaper to create a piece of art that is as functional as it is unique.
Easy Drawer Dividers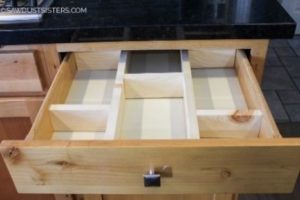 No more rummaging around in junk drawers! Use these dividers in your bedroom, kitchen or craft area drawers to keep everything organized and within reach. Make compartments in whichever sizes you need, and store anything you want to be able to find easily. You can even paint the dividers or write labels on them to take your organizing to another level.
Quick, Versatile Flower Box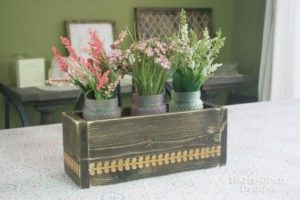 Let your imagination run wild with this easy project! This flower box can be scaled to any size and be rectangular or square. Try using multiple planters of different shapes and sizes for an eye-catching decorative table display. With the addition of paint, beading or other decorations, there are countless ways to use these pieces indoors or outdoors. Just remember to use a plastic liner insert to avoid leaking.
Vertical Plant Hanger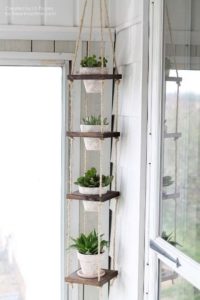 Fill an empty corner by showcasing multiple potted plants in your home or on a porch or patio. Simply cut squares, drill holes, paint and hang! You can cut a circle to hold each pot, keep your MDF square for pots to sit on top or mix-and-match for an interesting look.
Handy Phone Stand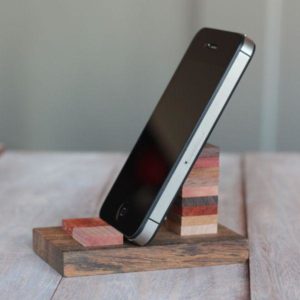 This holder is a convenient way to store your phone on your counter, desk or nightstand. Make one for everyone in the family and let each person decorate theirs to their own taste! Or you can color coordinate to match the room.
Decorative Projects
Multi-Purpose Tray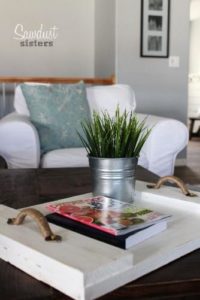 The possibilities are endless for how to use–and decorate–this tray. It can serve as a handy compartmentalized surface for your coffee table, help you deliver breakfast in bed or be a sturdy way to carry dinner outside on a nice evening. Use paint or stain to make it your own, and don't forget the decorative handles!
Everyday Jewelry Hanger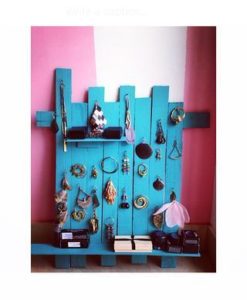 Keep those tiny items organized and all in one place using your scraps and a little bit of paint. Make it any shape or size to fit your needs and space; it can sit on a dresser or hang on a wall, ready to hold trinkets, memories and jewelry.
Eye-Catching Decorative Wall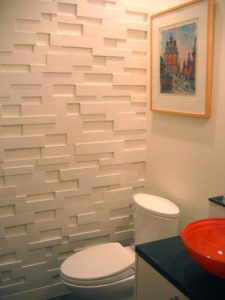 Make a small space more interesting with this three-dimensional wall! All it takes is a variety of sizes of MDF scraps, a little time and some paint to create something you won't find anywhere else. This project could even be used on a backsplash, fireplace or outdoor wall to add visual interest.
Super Easy Coasters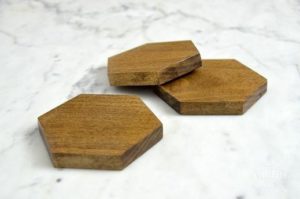 The sky is the limit with these coasters that can be designed to fit any space or personality. Cut your MDF scraps to any shape you like, sand the edges, paint and decorate to suit your tastes. Don't forget: a set of four makes a great housewarming or host/hostess gift!
Inspiring Wall Decoration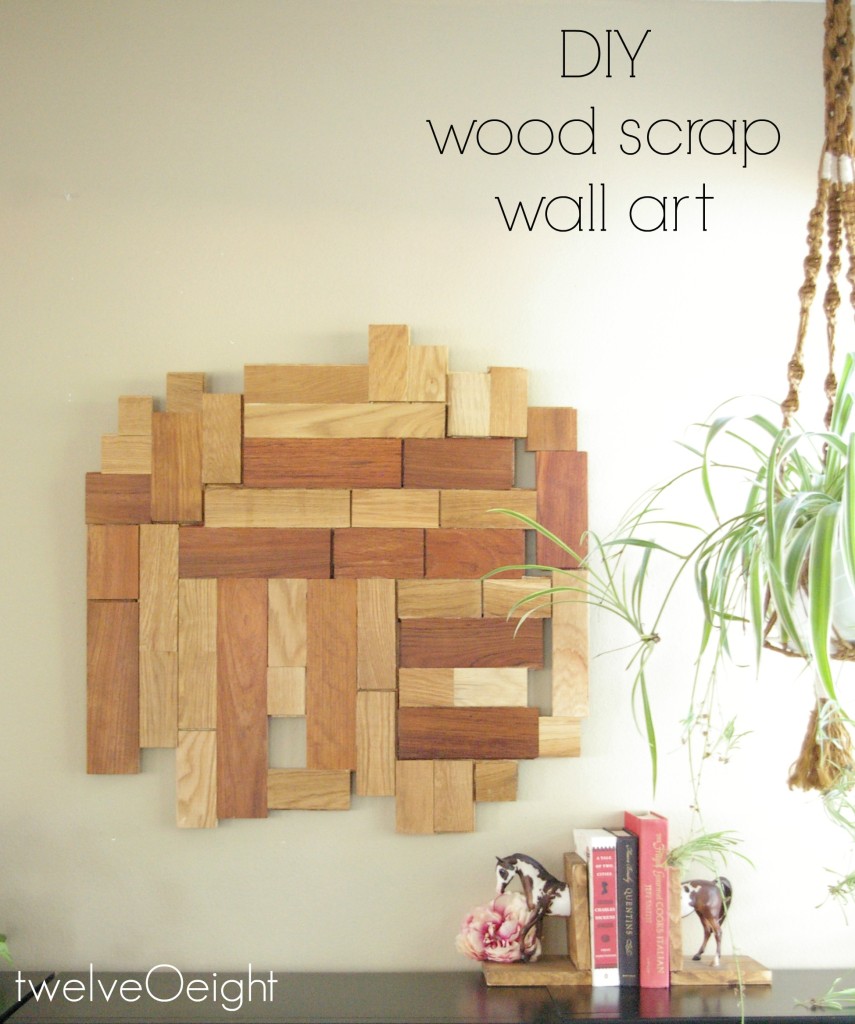 Your scraps get a new life when you put various sizes together to create a visually interesting wall decor. Add texture and depth to any wall, small or large, and use any colors you like. Pieces could even hold the names of family members, special dates or favorite words to add extra meaning.
Centerpiece Candle Holders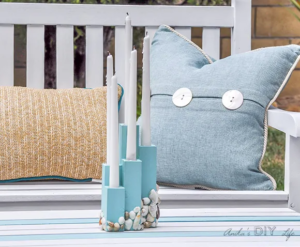 Putting multiple candle holders together makes a centerpiece worth talking about. Use scraps cut to different heights and decorate however you like. You can even make multiple centerpieces and decorate them for different seasons and holidays!
Kid and Pet Projects
Colorful Crayon Holder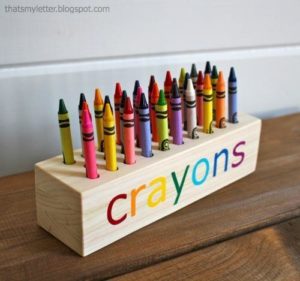 Your little one will love keeping their crayons in easy reach with this quick project; some scraps and a drill are all you need. Add your child's name or let them use their imagination to design their own piece!
Ring Toss Game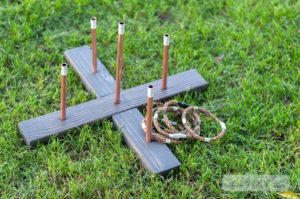 Just a few quick cuts will bring hours of entertainment with this classic game. Use leftover piping, PVC or dowels to make the pegs, and thin rope and electrical tape to make the rings. Assign a point value to each peg and get ready to play!
Classic Tic-Tac-Toe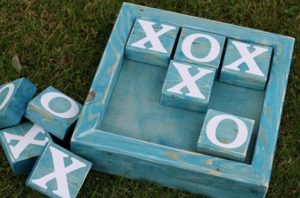 Everyone loves this oldy but goody! Add it to your indoor or outdoor game collection for a fun way to spend time with friends and family. Just make a few cuts to create the box, cut blocks, paint Xs and Os and start playing.
Colorful Building Blocks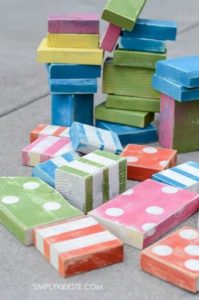 They're simple to make, versatile and will provide hours of fun. Cut different sizes, sand the edges and paint any way you like—solid colors, designs, even add your favorite words or characters. Another option is to cut rectangles and make dominoes!
Multi-Level Cat Tower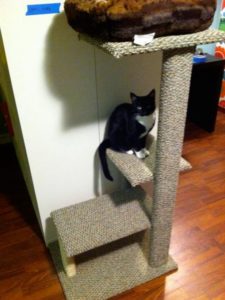 Scraps of any shapes and sizes can be used to create a fun spot for your cat. Get creative as you start building ledges, perches and climbing poles for your favorite felines. Cover in rope and let them test it out!
Clever Dog Bowl Stand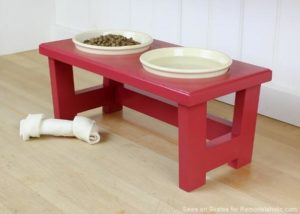 Your furry friend will thank you for this stand that keeps food and water within easy reach, and you'll be glad that it's easy to keep your dog's area clean. Add your pet's name or a fun quote for a personalized touch.
The possibilities for using your MDF scraps are endless. Let your imagination run free and see what you can create!
Columbia Forest Products offers even more creative ideas, including tips for using MDF, in our blog featuring 9 designer projects that use MDF: click here to read more. Or, for more information on MDF, click here to visit the Columbia Forest Products website.