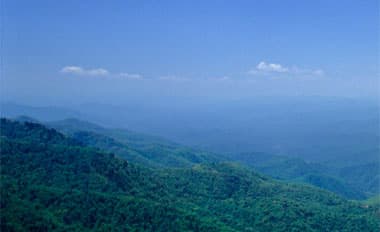 December 1, 2020
•
by Greg Pray, President and CEO
On behalf of the 2,100 employee owners at Columbia Forest Products, I'd like to thank all our customers, vendors, and business partners for our success this year.
For many reasons, 2020 has been a year to remember. Together, we battled uncertainty around Coronavirus, racial tension, continued import pressures, and election politics to come out much stronger at the end of the year than when we entered it.
We are thankful to be part of the "essential" wood products industry.
Recent surges in new Coronavirus cases have many states tightening back on restrictions to keep us safe. We must all continue to be diligent with the 3W's: Wash, Wear and Wait.
Several vaccines are being rolled out, but we can safely assume that we will be dealing with this pandemic in one shape or another for much of 2021.
In spite of the virus, our data and forecasts show plenty of hope for a bright and busy 2021!
We want to wish you a Merry Christmas, Happy Holidays, and a Prosperous New Year.
G
INDUSTRY UPDATES DELIVERED TO YOUR INBOX