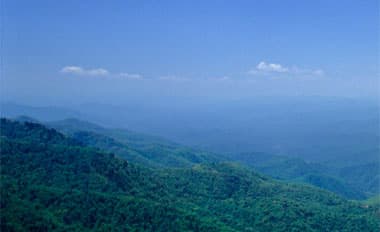 December 9, 2021
•
by Greg Pray, President and CEO
Another year is almost in the record books, and from my perspective, I can't wait for 2022. I wish we had a crystal ball to see what's up ahead for all of us, but I can't help but think we'll continue "getting back to normal." At the very least, that's my prayer for everybody.
I am continually recharged by the things I see happening through so many people in my universe — people inside Columbia Forest Products and people we interact with, from customers to suppliers and beyond.
This may be a business of logs, resin and face veneer, but that's just where it starts. People are what make this business significant. People like:
– Our foresters who help landowners develop long term timber management plans, ensuring their family's wishes to preserve the integrity of their property while creating cash flow;
– Our distributors who drive us to keep their customers' needs met, so they can keep their teams employed and keep delivering beautiful and long-lasting finished goods to homeowners and commercial clients;
– Our trucking partners who struggle with the demand/labor balance more than many of us. We can't thank their drivers enough for the care, courtesy and professionalism they exhibit with every encounter.
The Columbia Forest Products family has been working very hard to maintain our level of service this year, and we've got solid plans to accomplish more for our customers next year.
Until then, thank you for your loyalty, interest and business. We are blessed in many ways at Columbia, and people like you are at the top of that list.
– Greg