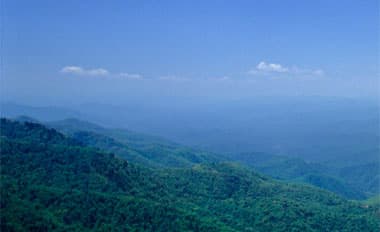 December 9, 2021
•
by Nick Allison, Analytics Manager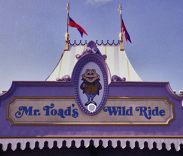 As a child visiting Disney World, I really enjoyed Space Mountain, but my favorite attraction was Mr. Toad's Wild Ride. I was shattered as an adult to learn that the attraction had been closed in 1998. However, another wild ride continues — the wild ride for domestic hardwood plywood producers.
Like Mr. Toad's Wild Ride, domestic manufacturers are dodging rising raw material costs, nearly colliding with trucking constraints, soaring by demand and swerving past macro inflation. Unfortunately, most of these issues are expected to live on well into 2022.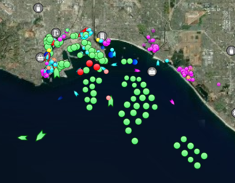 In early November, an all-time high of 81 container ships were stuck offshore of LA and Long Beach. What many were calling "transitory" inflation appears likely to be a bit more enduring (though we do expect some reduction next year).
In September of this year, the warehouse and transportation industries had a record combined 614,000 openings. For comparison purposes, the number of openings in September of 2019 and 2020 were 354K and 297K, respectively.
Those openings are expected to increase in the near term while continuing to pressure manufacturers to find trucks for product delivery. Labor shortages and higher turnover rates — exacerbated by local COVID outbreaks at manufacturing sites — continue to create challenges for domestic producers and employers.
For the Appalachian wood-basket, current yellow poplar stumpage prices have increased over 47% from Q3 of 2020. Similar price increases have occurred in other raw materials like MDF and gate logs.
While these phenomena present challenges for manufacturers, they do so in an environment of great demand. Total production of domestic hardwood plywood will end 2021 up about 8% year-over-year (YoY). However, demand for products has greatly outpaced supply — in fact, we estimate true demand to be up closer to 15-16% YoY.
The largest driver of U.S. hardwood plywood demand is U.S. new single-unit housing starts, which are expected to end 2021 up about 10% YoY and increase another 6-8% in 2022, indicating further increases in demand for hardwood plywood next year.
Like hardwood plywood, demand for new housing exceeds actual starts, as shortages in construction labor continue to downgrade our economic partner's housing forecasts. While we don't see a mathematical relationship between plywood demand and housing starts in Canada, we are projecting similar increases in demand and shipments into Canada in 2022 and 2023.
Even though recorded imports to the US of hardwood plywood and ready-to-assemble kitchen cabinets are up nearly 32% and 28%, respectively, the ongoing congestion at the ports has limited the amount of imported product that is able to be offloaded and delivered to customers — further increasing demand for domestic product.
The current congestion and the supply chain issues created by COVID have created an environment for many businesses to onshore production or supply in order to avoid these pitfalls.

In addition, the Hardwood Veneer and Plywood Index is at an all-time high, which is due to increased costs of logistics, raw materials, fuel/freight and labor. However, current data signals indicate the rates of increase will decline — but remain positive — in 1H 2022.
So, while the current chaotic ride presents many unique challenges for CFP and other domestic manufacturers, it certainly is a luxury to deal with these challenges in a high-demand, high-price environment.
Enjoy the ride — you might miss it when it's over. Merry Christmas, Happy Holidays and Happy New Year.
– "Saint" Nick