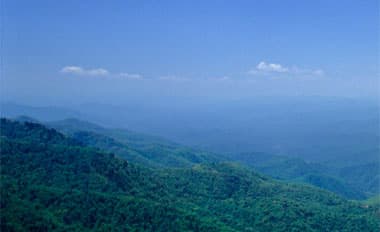 March 2, 2022
•
by Columbia Forest Products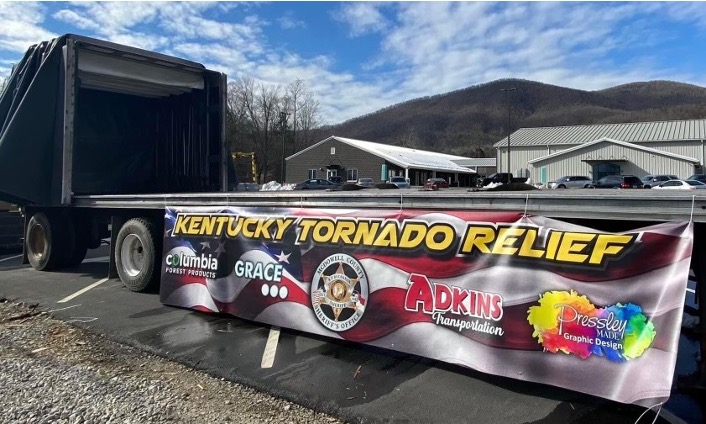 When Randy Marsh —Plant Manager at our Old Fort, North Carolina facility — got the call from Sheriff Ricky Buchanan, it didn't take long for Columbia to respond.
We were asked to help with a relief truck of supplies being prepared for the Graves County, Kentucky community, which had been ravaged by an EF-4 tornado earlier in December.
Columbia supplied the trailer, pallets, a forklift and other materials, and the team joined a group including Grace Community Church, the McDowell County (NC) Sheriff's Department, Adkins Transportation and Pressley Graphic Design.
Donations of things like laundry detergent, sugar-free food, dental care items, electric heaters, cooking oil and hygiene wipes were dropped off by area citizens for several days before they were loaded and taken to Kentucky.

"We know how blessed we are at Columbia, and it's a real reward to be able to participate in efforts that go directly to folks who are facing such devastating conditions as these people in Kentucky," said Randy.
Shara McCuiston, a leading DIY Blogger who lives in Graves County and operates the Woodshop Diaries website and social presence, had just finished a video for Columbia for the new wall plank product (featured here in this issue).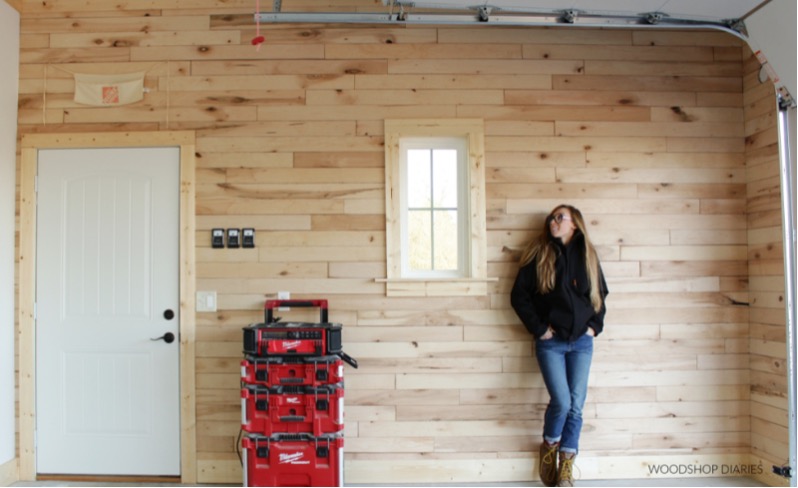 Thankfully, her home escaped the kind of damage that nearby Mayfield experienced, but she's keenly aware and appreciative of the outpouring of assistance that has come to her hometown since the event.
"Those of us who live here can't begin to thank the individuals and organizations who have reached out and provided so much support since the tornado. We've got a lot of work to do, and so many of our neighbors, family and friends have been through so much, but it really gives us strength when we know we're in peoples' thoughts and actions."