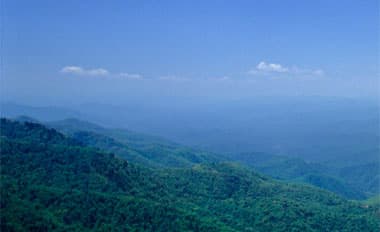 June 1, 2022
•
by Columbia Forest Products
In addition to his duties as Associate Professor of Interior Architecture at Marywood University in Pennsylvania, Stephen Garrison also operates the University Hall of Innovation — a non-profit that organizes the 'by Design Challenge' series, a popular feature of the High Point (N.C.) Furniture Market events.
The challenge, open to university and college programs with a design/build curriculum or a building studio, is to develop home furnishings that utilize at least 80% of a sheet of ¾-inch plywood. Columbia Forest Products is proud to sponsor this challenge and to provide PureBond panels the students use to bring their designs to life.
It's a unique two-part event. At the Fall High Point Market, students' prototype concepts are displayed and are voted upon by market attendees.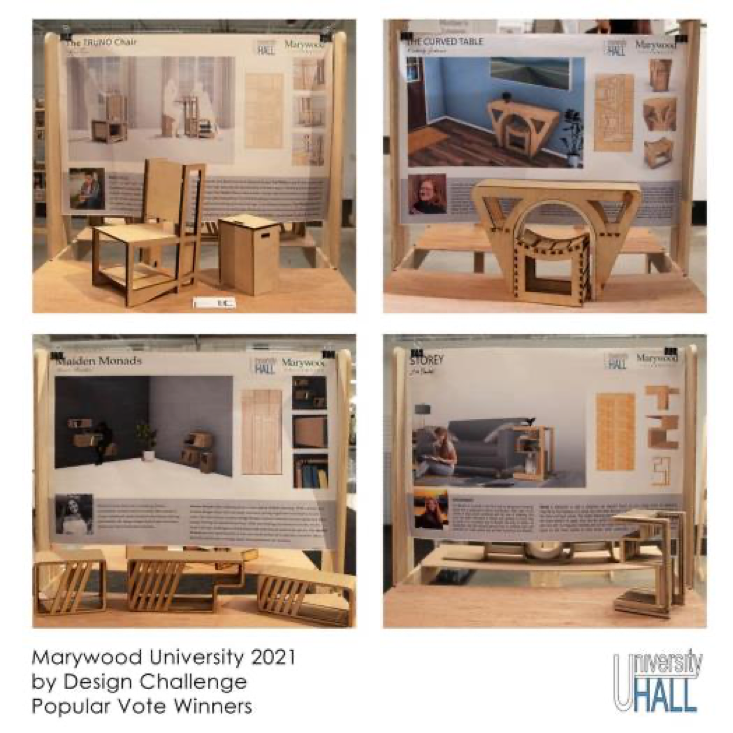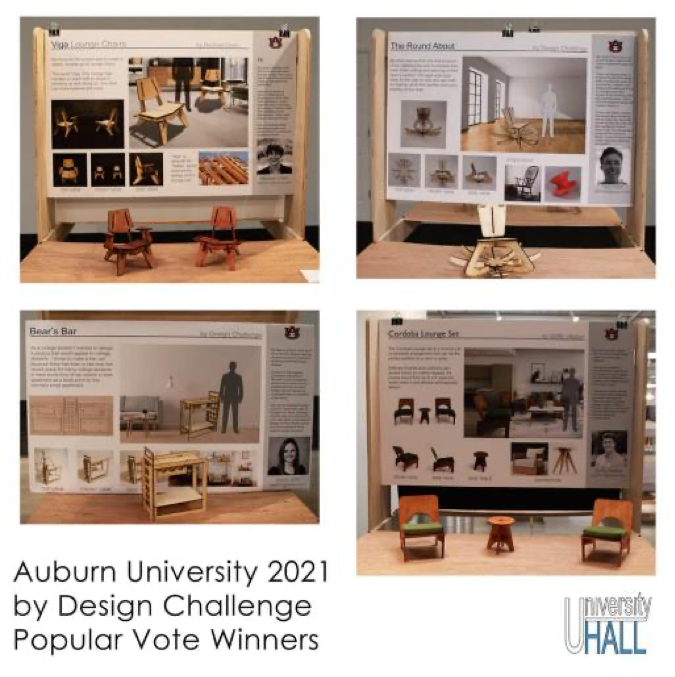 At the Spring Market, the winning designs are constructed and displayed.
Professor Garrison says that participating students enjoy feedback and insights provided about their ideas from a number of industry professionals, influencers and design celebrities who interact with the students on a private Facebook page.
"These students are receiving the kind of exposure, input, critical feedback and networking opportunities that would take years to gain in the work setting…it's always exciting to witness the creative process at work, but it's really rewarding to see the hands-on learning happen through the interaction of students and practitioners," he said.
Please join us in congratulating Devin John, Titus Hunt, Griffin Walker and Michael Creel from Auburn University and Enzo Cicco, Erin Bankert, Kim Johnson, and Bianca Bancheri from Marywood University.