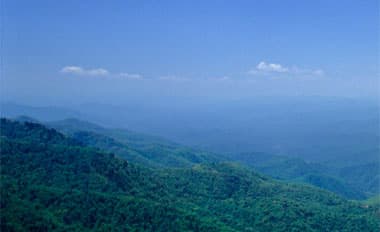 November 29, 2018
•
by Columbia Forest Products

Doors made from veneers produced with plain slicing techniques where half a log is mounted on a large steel rack which moves up and down through a fixed knife, have been constrained by component width as less mature trees are cut. The component width produced using this technique can oftentimes be narrow creating a component-heavy look that can present a visually distracting pattern on wide doors.
The rotary cutting process that spins a log on its axis to peel and "unroll" the wood results in wider components than sliced wood, even when the log diameter is smaller
The benefit of these wider components from rotary cut wood includes "whole piece" veneer faces can be used for projects calling for larger and more continuous surface areas. These can include everything from doors three feet and wider in size, and painted projects where splice-free, whole-piece face veneers yield superior finishing results with no splice lines to show through.
Rotary-cut maple veneer by Columbia Forest Products is the ideal material for a variety of environments including hotels, hospitals, schools, and homes where wider doors and doorways are commonplace, and where the authentic, natural look and feel of real wood is desired. If you are looking to make a point with wood that will not be mistaken for what it is, rotary cuts are an ideal choice.
The Whole Story of a Tree as A Ribbon of Unique Grain Pattern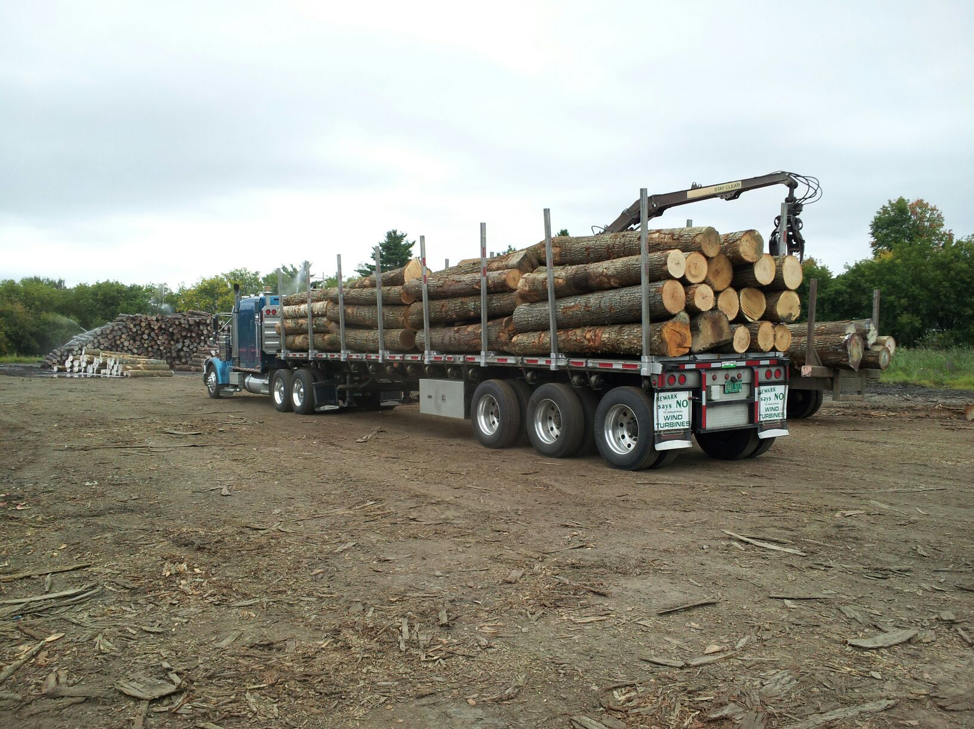 One of the biggest benefits to using a rotary cut as opposed to a plain sliced veneer is the width of the finished veneer components. A rotary cut veneer can offer a 4-foot-wide, single component (no joints) for the door so there's no need to have a number of different grain patterns meeting over its surface.
Rotary maple veneers have a clean grain and surface. This opens up possibilities in use of stains and clear coats in addition to paint on wood veneer door surfaces. This means transparent and semi-transparent finishes can provide additional options for the style and appearance of the door as well as the room it adjoins.
A Decorative Canvas That Works Better
Columbia's rotary cut maple veneers are generally thicker than plain sliced veneers. This additional thickness can allow for better sanding and preparation work during fabrication, reducing downfall.
Wide doors are often the largest unbroken surface in a room other than the floor and take up a lot of visual space in a room. Having the option to create a more decorative or eye-catching design means that this visual space can be used to the designer's advantage. Having a thicker veneer on the door makes working with it easier when creating different looks.
Door Styles
Many homes and commercial buildings are discovering the benefits of wider doorways. In addition to being more accessible in a universal sense, they also open up areas visually in support of open floor plans that allow for more potential uses in one space depending on whether the door is open or closed.
For this reason, several different door styles have seen a resurgence of popularity, such as rolling "barn" style doors, sliding doors, decorative pocket doors, as well as decorative, swinging doors.
And as noted in the next section, there are many opportunities to coordinate the look of rotary maple doors into cabinetry and millwork that work to tie a room together in clean, contemporary ways.
More Matching Options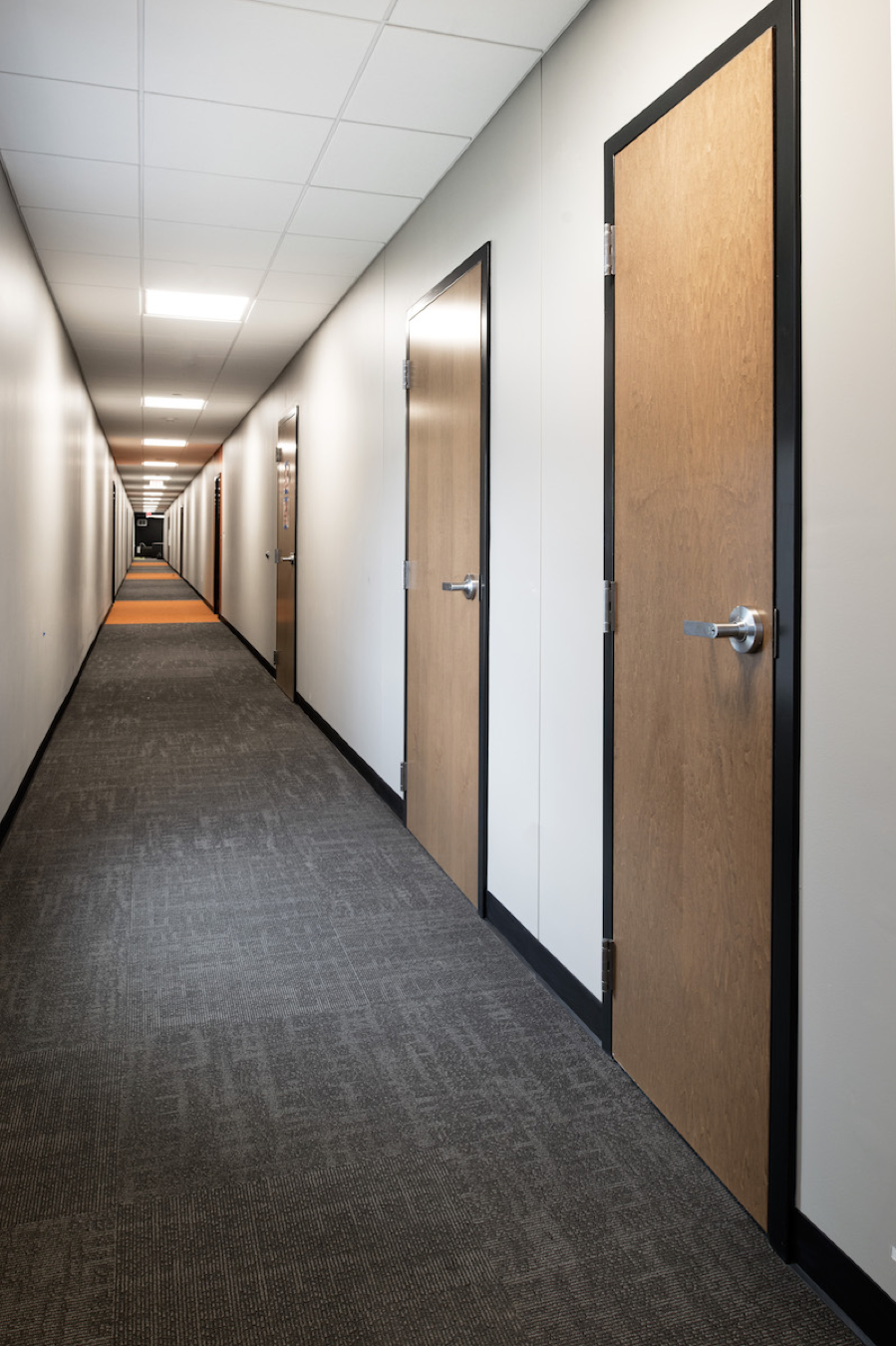 Doors aren't the only area in a home or building that can make use of veneers. This versatile material can also be found on cabinets, bookcases, wall paneling, and desk fronts.
By using the same type of veneer for all these areas, you can have a more cohesive appearance for the room whether it's for opaque, semi-transparent or clear finish work. Because rotary cut veneers can be so much larger than plain sliced pieces, they offer a wider visual palette for designers to access and can present fewer splice lines that can cause headaches when opaque finishes are used.
So this means that you can have the front desk, the sliding doorway nearby, and millwork detail share the same, clean-cut, underlying decorative wood surface. The result can be a very cohesive look for common areas including lobbies, waiting rooms, kitchens, dining rooms, and other high-profile areas where people gather.
More Distinctive Looks That Cannot Be Duplicated or Faked
One of the reasons why architects, builders, and buyers alike are all looking to rotary cut veneers is that these panels typically produce unique and distinctive looks when compared to standard plain sliced cutting methods.
Rotary cutting means that instead of seeing the same grain over and over again across the center of the tree, a unique grain pattern expressed over a wider width is typically seen as the tree is literally "unwound" from the outside in. This is a look that laminate manufacturers have been challenged to match as it can be so unique and original.
With the popularity of appearance grade hardwood and the challenge of creating more natural-looking styles, rotary cut veneers has solidified its place. Door panels can be stained to enhance the natural grain patterns, giving each doorway a distinctive appearance that's usually quite different from the plain sliced veneers styles people have been seeing for decades.
A New, Versatile "Spin" for Doors
Doors are integral to most interior designs, and with accessibility becoming an important topic and more versatile, open spaces becoming desired, wider doors and doorways are on trend and options are rapidly escalating.
Using rotary maple veneers gives you the ability to create better, more stylish, and attractive doors and doorways, as well as matching case goods for commercial or residential buildings. Whether you want a natural-looking sliding door, traditional opening dimensions, or a more contemporary and distinctive pocket door, rotary cut veneers have the appearance and versatility you need to put a different spin on your next project design.