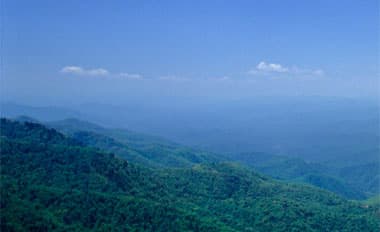 December 10, 2018
•
by Columbia Forest Products
Members of the PureBond Fabricator Network™ across North America competed on design distinctiveness and practical application.
Greensboro, NC, September 11, 2018 ̶ Columbia Forest Products, North America's leading producer of hardwood plywood and veneer, has just named the winners in its annual PureBond® Quality Awards (PQA) competition.
The PQA competition recognizes exceptional design and craftsmanship using formaldehyde-free PureBond® hardwood plywood to create interior spaces and furnishings that are visually as well as functionally distinctive. All competition contestants are members of the PureBond Fabricator Network™ and competed for prizes in three categories – Residential Kitchen, Residential Other, and Commercial. Nine projects were chosen for PQA recognition this year by a team of expert judges.
Speaking about the annual competition, Todd Vogelsinger, Columbia Forest Products' director of marketing states, "Through the PureBond Fabricator Network, we've forged strong partnerships with woodworking establishments across North America. These are thoughtful and client-focused craftspeople and manufacturers who create quality installations and furnishings for residential and commercial settings using our PureBond® hardwood plywood and other related Columbia Forest Products panels.
"This is the seventh year of the PureBond Quality Awards, and it's proven to be a great way to showcase the amazing work fabricators are doing with a classic construction material like PureBond hardwood plywood."
Judging the Competition
The panel of judges assembled for the 7th annual PureBond Quality Awards competition included:
2018 PQA Competition Winners
The PureBond Quality Awards competition continues to spotlight the accomplishments of woodworking specialists. Selecting the winning entries is based on one fundamental factor: demonstrating the quality use of PureBond hardwood plywood in a design and fabrication project.
The 2018 submissions across all three categories were impressive. After carefully considering the entries, the judges named seven winners of the 2018 PQA competition – two of them winning in more than one category.
Residential Kitchen Category Winners
First-Place Prize: Fitucci Cabinets, Valencia, CA
http://www.fitucci.com The judges were particularly impressed by the finish and grade as part of the design details of this kitchen installation which included a "floating" oven hood in addition to cabinetry and casework – all made using PureBond hardwood plywood panels.
Residential Other Category Winners
First-Place Prize: urbangreen furniture, Brooklyn, NY http://www.urbangreenfurniture.com For a new custom home, furniture and built-ins featuring American walnut PureBond hardwood plywood fulfilled the client's wish for functional as well as beautifully designed real-wood furnishings. The judges commented on the beautiful walnut grade, the continuity between adjacent components side-to-side and end-to-end, along with the soft tones of the satin finish.

Second-Place Prize: Wm. H. Fry Construction Co., Cupertino, CA http://www.billfryconstruction.com
Commercial Category Winner
First-Place Prize: Vermont Custom Casket, Barre, VT http://vermontcustomcasket.com The judges were understandably impressed by the uniqueness of the sustainable casket and "green burials" concept. Beyond that, each custom casket features one-of-a-kind pictorial images, and are designed for flat-pack shipping along with easy assembly using responsibly-sourced materials.
About PureBond® Technology and the PQA Awards
Columbia's soy-based, EPA award-winning formaldehyde-free PureBond technology represents a major breakthrough in the engineered wood panel market. Developed by Columbia Forest Products in conjunction with scientists at Oregon State University, the first PureBond hardwood plywood panels were produced in 2005.
Since then, nearly 100 million panels have been shipped, enabling those in Columbia mills, their vast distribution network, the Home Depot organization, countless wood shop employees and their clients the ability to "breathe easy" about working and living around these materials.
PureBond formaldehyde-free technology is a market differentiator for woodshops that cater to health-conscious and environmentally aware clients. More than 900 fabricators across North America have joined the PureBond Fabricator Network, identifying themselves as leading-edge suppliers that are thoughtful about the materials they use while offering solutions to customers who are mindful of the importance of good indoor air quality as well as the resale value of their homes.
The PureBond Quality Awards competition will be held again in 2019. To join the PureBond Fabricator Network and become eligible to compete in the next PQA competition, click or tap here.
About Columbia Forest Products
Established in 1957, Columbia Forest Products is North America's leading manufacturer of decorative hardwood plywood and veneer. An employee-owned company, Columbia is committed to sustainable forestry practices and developing innovative and environmentally-responsible technologies and products for excellent indoor living.
Columbia has provided fine decorative hardwood plywood panels to North American fabricators for over 60 years. The company offers the industry's widest product selection, manufactured in efficient, technologically advanced mills and backed by exceptional service and product support.
Website address: http://columbiaforestproducts.com.
###