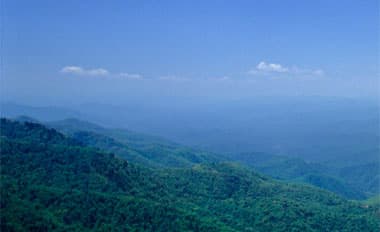 February 11, 2020
•
by Columbia Forest Products
Medium-density fiberboard (MDF) has long been used as a durable, reliable and cost-effective composite panel option in construction and woodworking projects.
MDF offers all kinds of solutions to builders and DIYers, and some of those projects might surprise you. Let's take a look at a few of the impressive and innovative ways that designers have employed the versatility of MDF in their projects.
Using MDF for a Statement Piece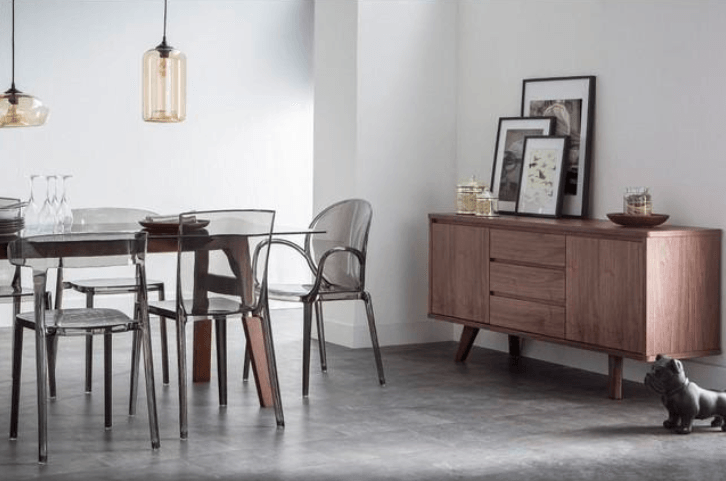 Make sure your MDF furniture creates an impact. This MDF buffet from MILABOO serves as functional storage for living or dining room areas, and it adds a sophisticated, mid-century-modern touch to the space.
Using MDF in Exterior Home Design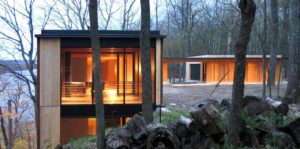 Yes, you can even use MDF panels in exterior home design. The team from Johnsen Schmaling Architects crafted the entry level of the "Camouflage House" entirely from MDF.
MDF panels are also featured heavily throughout the home, a testament to MDF's design versatility. MDF walls provide structure and the perfect canvas for the rest of the home's design.
"Exposed integrally colored concrete floors throughout the house complement the warmth of the MDF walls, as does a three-sided CorTen steel-clad fireplace forming the focal point of the open living hall," reported ArchDaily.
Because of MDF's smooth surface, designers could use any type of finish, veneer or paint they wanted, depending on what look they want to achieve.
Let Your Next Shiplap Project Shine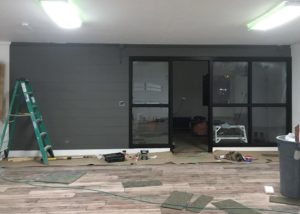 MDF is widely used because it cuts easily and fits into most budgets. Many a DIYer and blogger have used MDF in their projects, and shiplap is a popular use for MDF panels.
Ashlea at This Mamas Dance used 3/4″ MDF sheets for her impressive shiplap project and included the steps for her easy-to-follow design. MDF takes nails easily, and with a nail gun, the job is a speedy one. "You could also apply construction adhesive," writes Ashlea, "but I didn't. Totally up to you! It held really well with just the nails."
Ashlea planked her studio wall with MDF shiplap and explains how she achieved the look. "I used nickels spread along the length of the board as a spacer. This created a nice little gap." She finished the shiplap planks by painting them a deep gray.
Completely Customized Details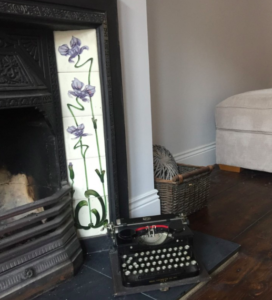 The skirting board (known as baseboard in the U.S.) featured in this design is made from premium grade, moisture-resistant MDF by English manufacturer Skirting4U. The MDF panels can be cut to any size and specification, depending on what your design calls for.
"Because it is such an easy material to work with (it won't splinter or crack like some pine or timber products) it makes fitting your skirting board as quick and stress-free as possible."
A Better Bathroom Cabinet Design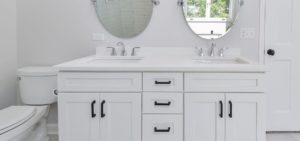 These bathroom cabinets by Sebring Design feature a water-resistant MDF since the panels maintain their strength and durability in high-moisture areas. They suggest using MDF panels in bathroom cabinet designs (over solid wood) for a few reasons, but especially for MDF's design-friendly, woodgrain-free surface.
The fine particles that MDF is made of means that it has a smooth finish, especially when the board is painted. If you're thinking that you want to paint in your bathroom space, this designer "would highly recommend MDF over solid wood."
Crafty Storage Projects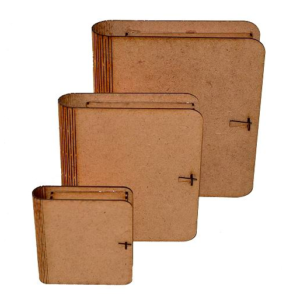 These clever book box kits from Calico Crafts use laser cut MDF boards and come ready-to-assemble.
The crafty storage boxes are versatile, perfect for memorabilia or supplies, and can be decorated with paints, stamps or other mediums for a totally customized project. Perfect for a woodworking or children's project!
Enhance Your Next Design With MDF
Builders, woodworkers and DIYers rely on MDF for its cost-effective and durable features but don't limit yourself to mockups or small woodworking projects. MDF panels have been used in intricate molding designs and impressive home exteriors, showcasing its strength and versatility.
Looking for more inspiration for using MDF panels in your design? Feel free to check out our project gallery here!