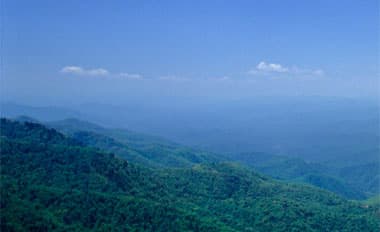 September 9, 2021
•
by Tammy Mitchell
Tammy Mitchell embodies so much about the spirit and culture at Columbia Forest Products, where we broaden the definition of "family" to include each other and our customers.
She is a second-generation employee who now serves as the Lead Inside Sales Representative in our Chatham, Virginia facility. She began her career 28 years ago in veneer grading with Danville Plywood, before Columbia acquired them, and where her Mom was already working.
Tammy recalls helping train Mike Young, now Director of Materials, Marketing, and Customer Service, who was impressed at how well a mother and daughter could relate so effectively in a dynamic working environment like the action on the floor in Chatham.
"I love what I do…that's what's kept me on the job for so long," she says. "And my customers know me as well as anybody. They're part of my family. We can talk as plainly as friends, and there's a real transparency that's in place between us," she explains.
Tammy's regular family includes her husband of nearly 20 years, plus a daughter and son. That's who she spends her off-duty time with, "just chilling and getting away from the chaos."
Her customers may see her version of "getting away" a little differently.
George Goldstein, Rosenzweig Plywood
"I've gotten calls from Tammy on her cell phone when she's home, or even on vacation. That's not what you see from people these days. You can count on her for anything. Any question at all, she'll be right back to you with what you need to know."
Tammy describes the current conditions in the wood products and building materials market as "nuts," which only seems to drive her harder to make things smoother for her customers.
"It's such a strange way to be…I wish we had more visibility to work with, in terms of incoming faces, cores and logistics, but we're all in the same boat," she says.
How does she maintain her high level of customer service and communication in the thick of today's persistently upset conditions? "It's not Me," she says. "It's We."
Tammy is quick to list the wide network of CFP teammates she counts on to keep things moving as best they can, from mill schedulers to salespeople, transportation managers and those on the materials side, among many others.
"At the end of the day, we're all changing what we can, to keep satisfying as many customers' orders as we can make and ship, then letting our customers know as much and as soon as we can," she said. "It's frustrating for everyone, because in normal times, we're used to having everything lined up so well…"
Norm Roberts, Roberts Plywood
"I count on Tammy to keep me going. If we forget something, she'll be right there to remind us of it," he said.
Those thoughts are echoed by so many that know her.
Jon Swennes, Atlantic Plywood
"One of my favorite Tammy stories was when one of our big accounts had a real emergency need. I called her at 3 o'clock on a Thursday afternoon and on Monday morning, the truck with that material pulled up at our dock. Tammy knows how to get things done, and importantly, who she can count on to make them happen."
As Tammy says, she'll do everything possible in the best interests of Columbia and its customers. And she'll do it with the support of the larger Columbia family.
"For example – Steve David, my Field Sales Rep in the Northeast…he's my counterpart who's actively working throughout the marketplace in person, seeing what we do from the customers' perspective. He's a tremendously important part of making sure we're on track and getting the right things done," she said.
"We do nothing without each other," she says.
Sidebar: Tammy's Families (Some of the folks she works and lives with!)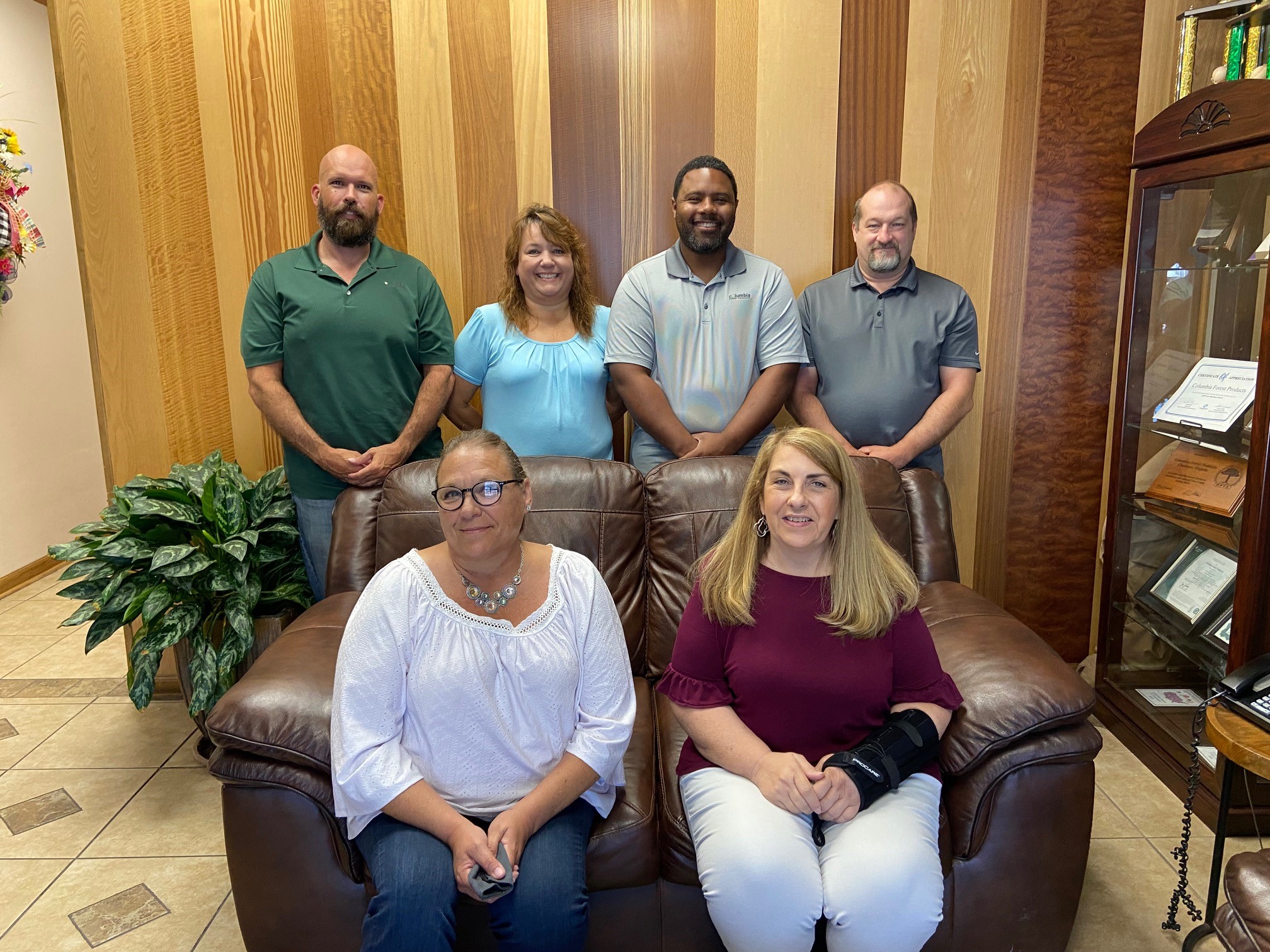 "Chatham Crew"
Kevin Ferrell – 22 years
Tammy Mitchell – 28 years
Melvin Wooden – 3 years
Ghislain Bouffard – 30 years
Dee Willis – 34 years
Karen Carter – 9 years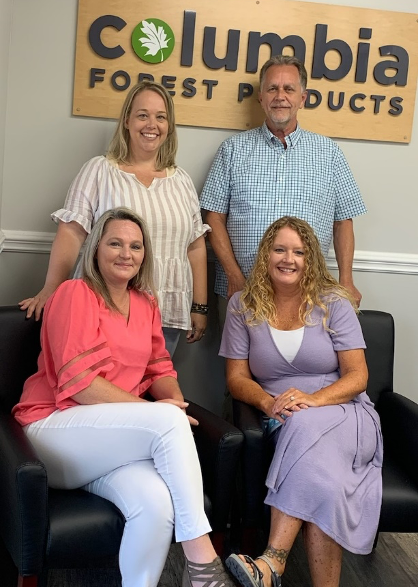 "Old Fort Crew"
Brandie Rader – 17 years
Randy Handley – 32 years
Kathie Bartlett – 6 years
Charity Webb – 27 Years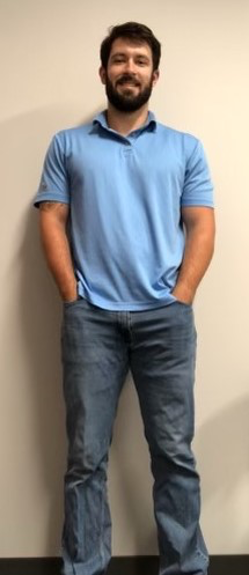 John Gowan – 3 years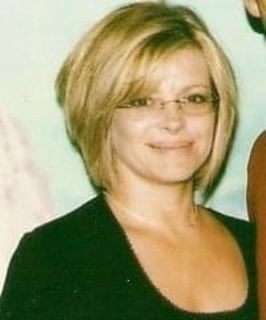 Susan Russom – 27 years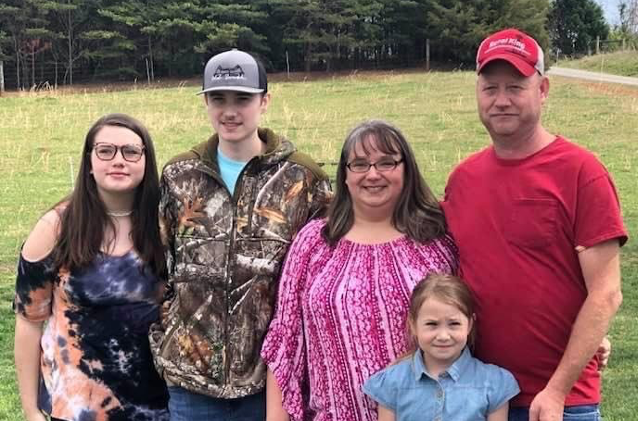 Sherri Hodnett & Family – 23 years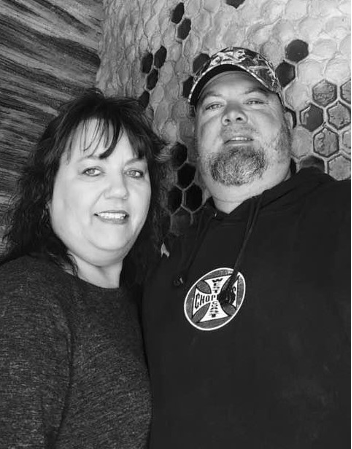 Tammy & husband Ricky – 18+ years!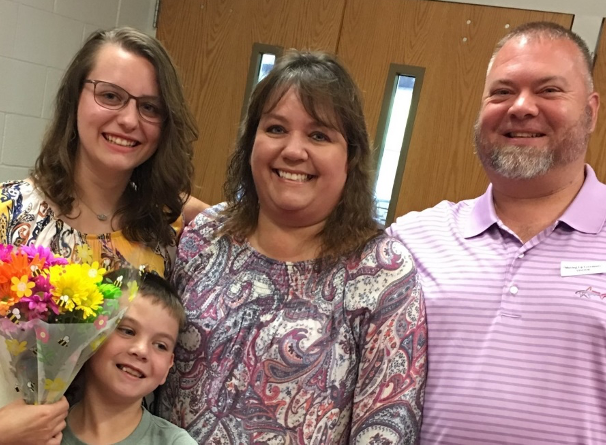 Tammy's daughter Emma, son Reid, Tammy and Ricky