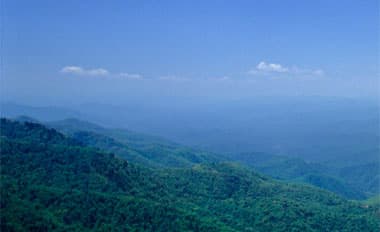 March 3, 2023
•
by Elvis Hood, Field Sales Representative 
Elvis Hood, Columbia's Field Sales Representative (FSR) for the Great Lakes Region, has served customers in the wood industry for well over 40 years.
He has always had sawdust in his veins.
From the start, Elvis wanted to learn every aspect of the industry and was fortunate enough to work for several organizations that allowed him to do just that. He knew that if he could learn all he could, he'd be more valuable to his Family, his Customers and his Company.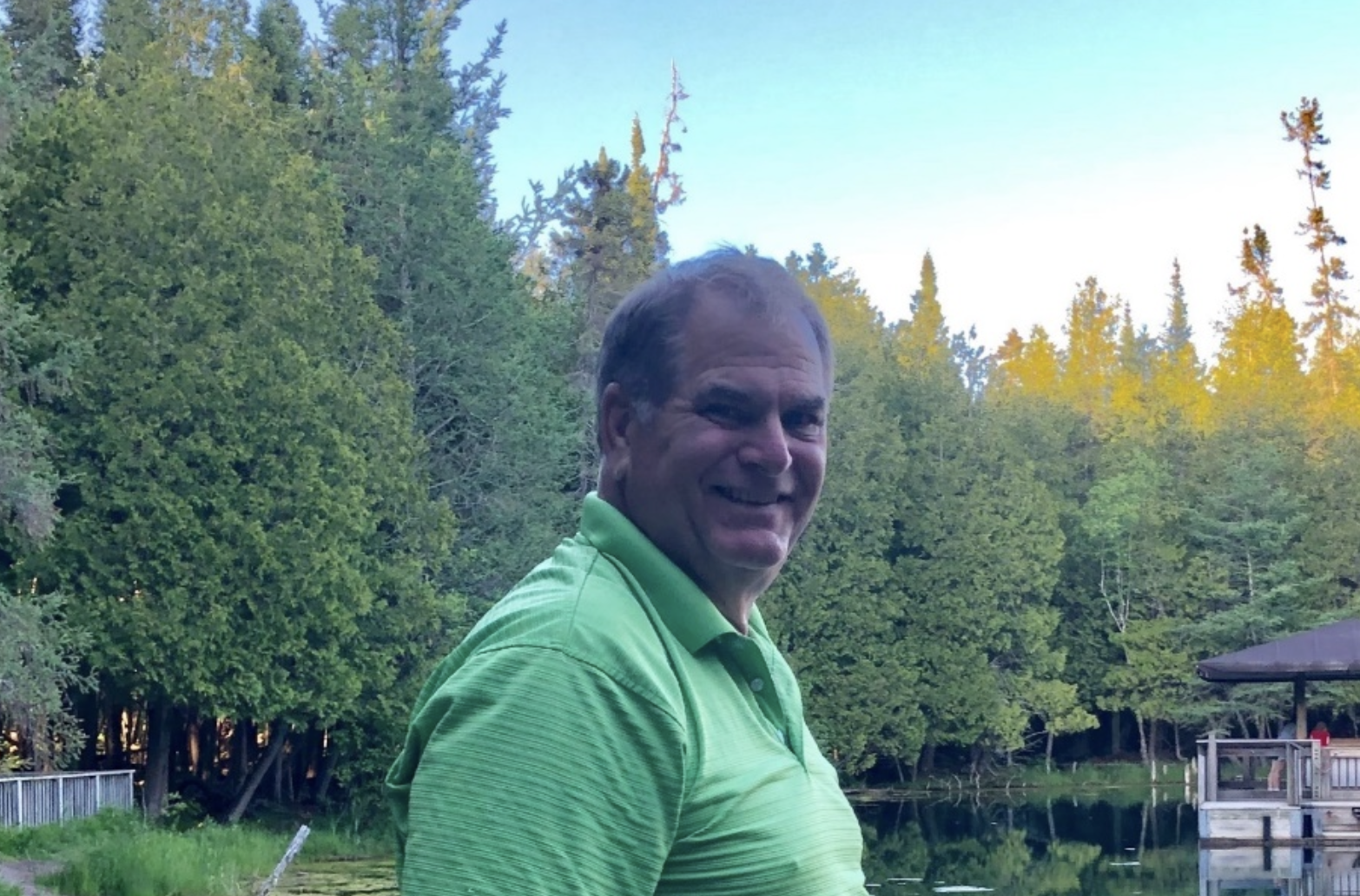 On the Job
To satisfy his quest for different experiences, he worked for a range of industry leaders including Kimberly Clarke, Louisiana Pacific, Connor Forest Industries, Besse Forest Products, Weyerhaeuser, and his most recent 15 years with Columbia Forest Products.
As he puts it, "After you work for the rest, you settle down with the best!"
Throughout his occupational journey, Elvis did things from piling lumber on the green chain in a sawmill, working his way to Head Sawyer. He also worked as a Millwright, Foreman, Maintenance Supervisor, Finished End Superintendent, Plant Manager, Purchasing Manager and now, in Field Sales. It was at Louisiana Pacific where Elvis got his first taste of plywood.
As Maintenance Supervisor of an MDF Mill in Michigan, Elvis was asked to purchase and install a hardwood plywood press line. Through this, he became intrigued with the process and segment of the industry.
At this point, he was in charge of the sanding, cutting of the mill's MDF products and the production of hardwood plywood. Elvis jumped into this role, and was soon managing the whole system – from veneer and component purchasing to supervising the production and sales of the plywood.
After leaving LP, Elvis managed a rotary veneer mill for Connors, sliced veneer sales at Besse, and spent time in purchasing at Weyerhauser. After that, Elvis decided to move full-time into sales. He started his own company, where he represented four different producers, a rotary veneer producer, a sliced veneer producer, a door skin manufacturer and a hardwood plywood manufacturer for the next 10 years.
"Things were going really well," recalls Elvis, "when one day, I got a call from a long-time acquaintance, Ron Tews, who was with Columbia. He wanted me to join him there."
Elvis told him it sounded tempting, but he really enjoyed his own business and decided to pass. They stayed in touch, and 27 days later Elvis agreed to go to work for CFP.
"The more I learned about Columbia, the opportunity just looked too good to pass up. Working for an ESOP had a huge appeal as well as everything else, especially the people," he said.
What Gets Him Going
Handling sales for the "Tundra Territory," (Upper Midwest), Elvis loves the time he spends with his group of distributors and their end users.
"I really enjoy working with our cabinet and millwork customers, looking for solutions I feel will serve them the best. Finding solutions to their problems is what wakes me up in the morning.
"I'm also energized by training others in veneer and plywood production and their application," he said.
In one case, he worked with a national cabinet brand to develop plywood for an offering tailored to a particular market, that would utilize a lesser known but very versatile wood species.
According to His Customer
We were looking for an interior for a new line of cabinets we recently introduced, something different than our other product offering, but with a similar natural veneer plywood that was produced in North America.
Working with Elvis at CFP, we came up with an answer.
Trying to stay as cost-conscious as possible and still achieve the look and quality for our customers, we tested several options and multiple CFP mills. Elvis arranged a trip to Columbia's Mellen, Wisconsin veneer plant.
We went through hundreds of veneers to determine the appropriate specifications to achieve the look and quality that would meet both our customers' expectations along with our own internal requirements needed to produce a quality product through our manufacturing processes.
We appreciate all the efforts from Elvis that continue to make it a success.
"I describe Columbia's distributors as the best in the business," said Elvis. "These are uniquely dedicated, well-managed business partners with Columbia-focused teams who make for an exciting and rewarding way to make a living."
When asked about working with Elvis, his distributors say things like this:
"Elvis has been a long-time friend to our company, and truly shows he has our hardwood plywood business' well-being in his sights daily. Elvis brings an unmeasurable amount of value to our sales team, which is why they never hesitate to do "ride-along's" whenever he is available.
"Countless times, Elvis has been at our disposal for Product Training sessions, either internally or for customer groups, marketing initiatives and promotions, or just to make sales calls with our team.
"There is not another rep I know that has as vast a knowledge of their product as Elvis does with hardwood plywood. Elvis possesses a professional, knowledgeable and positive demeanor no matter the day or situation. It is safe to say there is not another manufacturer sales representative that is more committed to their distributor partner than Elvis Hood is to our team."
And from a distributor sales representative
"Elvis Hood is the best FSR that I work with. Anytime he asks me to travel, I say "Yes!"
"Whether the customers we meet with are positive or are dealing with a complaint/issue, when I travel with Elvis, I am more knowledgeable about hardwood plywood at the end of the day than when I started the day.
"I know our other outside reps also look forward to traveling with Elvis. He cares so much and that comes out in every sales call I have been a part of with him.
"As another example, last fall, Elvis and I met with a customer who was having an issue with our Maple veneers when they were machining our 3/4″ 4×8 B SAP Maple on VC.
"When we got there, Elvis was very hands-on per usual and asked many questions. When we were done with the appointment, the claim was for only a few pieces compared to what they were looking to originally claim. The customer has since ordered two more units of this Maple with no more issues. In fact, the buyer told me a few days later that they only want to use Columbia going forward for all their hardwood plywood needs.
"They have since received the link to get onto CFP University online. This is for their buyer, their shop foreman who met with Elvis, and their project managers. Elvis is a true ambassador for not only Columbia Forest Products, but for the hardwood plywood and veneer industry as a whole."
And another customer testimonial
"Elvis is a master of his craft & most knowledgeable FSR I have ever worked with. He is timely, genuine, consistent, professional, and provides solutions for almost every challenge presented to him.
"Elvis is the face of not only Columbia Forest Products, but hardwood plywood in general. I am completely in denial that there may be a date on the calendar where Elvis may hang up is micrometer and we have to continue on without him. Not only is he a great FSR, he is a personal friend to me and many within our organization. We couldn't ask for a better person to represent Columbia."
On Elvis' Personal Side
Elvis Lives in Escanaba, Michigan with his lovely wife Elise, their three dogs Shelby, Uno (part time) and a new pup named Curtis. Elvis and Elise have four adult children, five grandchildren, and two great-grandchildren. Elvis spends his spare time with several hobbies.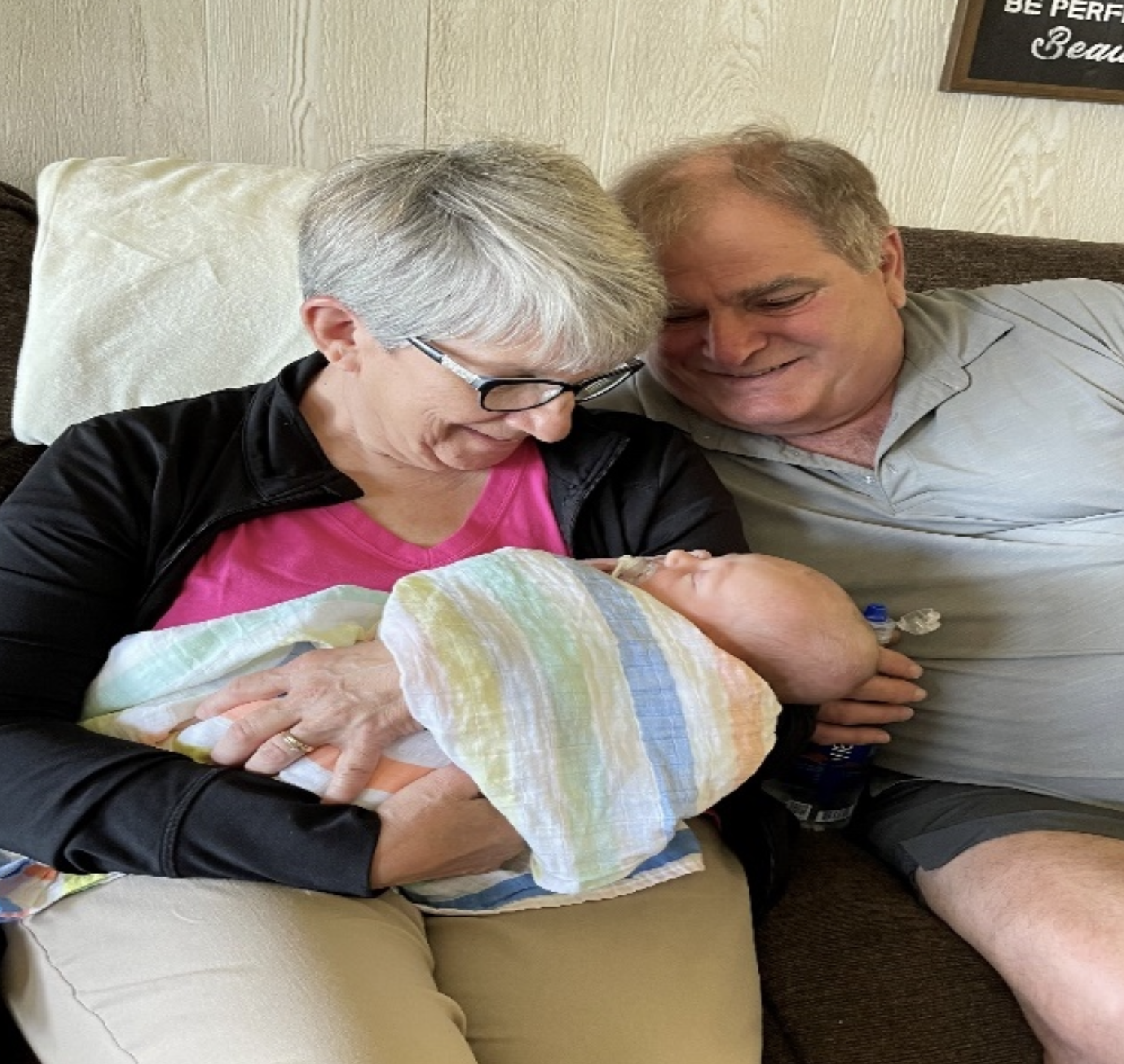 He and his wife founded UP Youth Football in 2000, a non-profit dedicated to safely teaching the areas youth ages 5-13 to play tackle football. Elvis and Elise, along with their son Boston (who started at age 7 playing and eventually as an adult), ran all football operations and are very proud of their accomplishments.
Their oldest son Nicolas helped by refereeing when he was playing high school football. Their daughter Kathryn took part in cheerleading and later as an adult served on the board of directors, making it a total family affair.
The program was based on several key principals: Safety, Honor the Game, Positive Coaching and to make sure every kid will have multiple opportunities for playing different positions and fair playing time.
"It's all about the kids," said Elvis, "in a developmental league like this."
"The program was also academically founded so kids did well in school or agreed to tutoring or couldn't participate until they did. To make sure the league was dedicated to the concept of Positive Coaching, we brought representatives from Stanford University to the area to teach our coaches, administrators, and parents the concepts of Positive Coaching.
"UPYF was also acknowledged by Riddell, the equipment manufacturer, in the US to use electronically monitored anti-concussion helmets," Elvis added proudly.
Elvis also restores classic cars…the latest being a 1946 Willys Jeep (shown below) that he sold to a collector in Germany.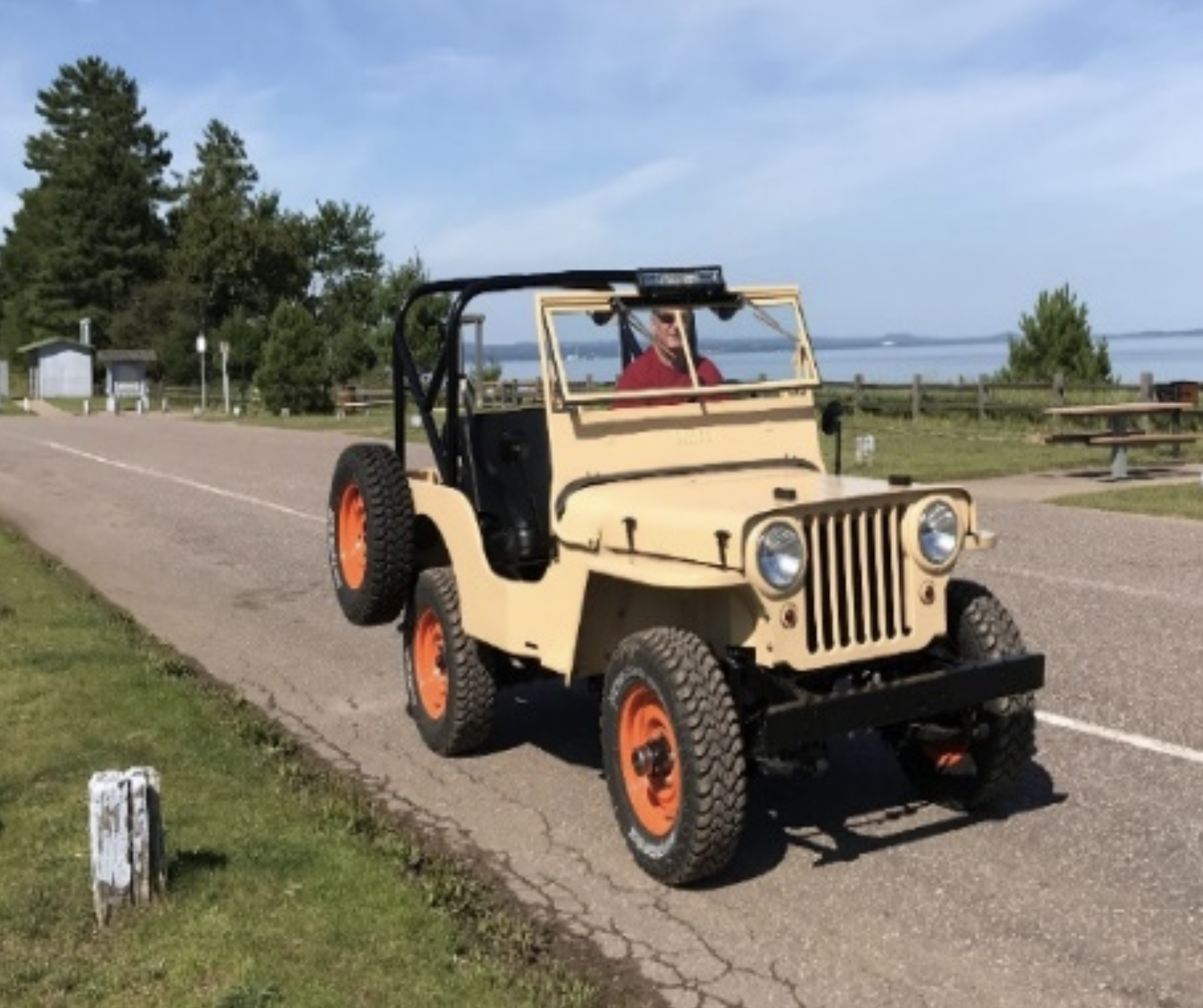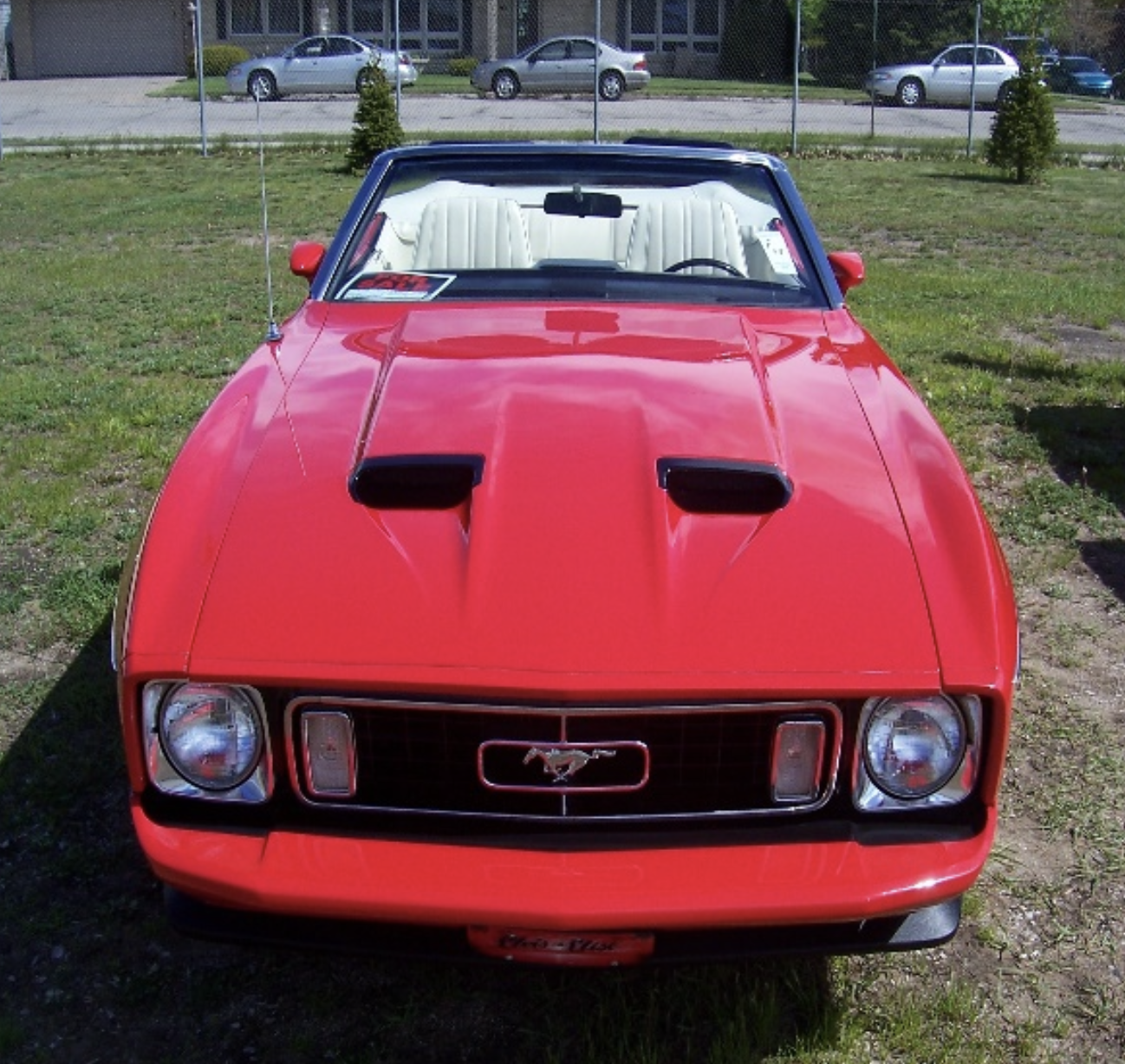 Looking back, Elvis is deeply grateful for such a long and rewarding career in the wood industry…maybe because he couldn't make it in the music business.
But for the day when this great chapter closes down, he has been spending time developing some lake property for his next. And as with everything Elvis, is a hands-on kind of person – he plans to cut his own logs, mill them and build a cabin. He is pretty far along on the site work.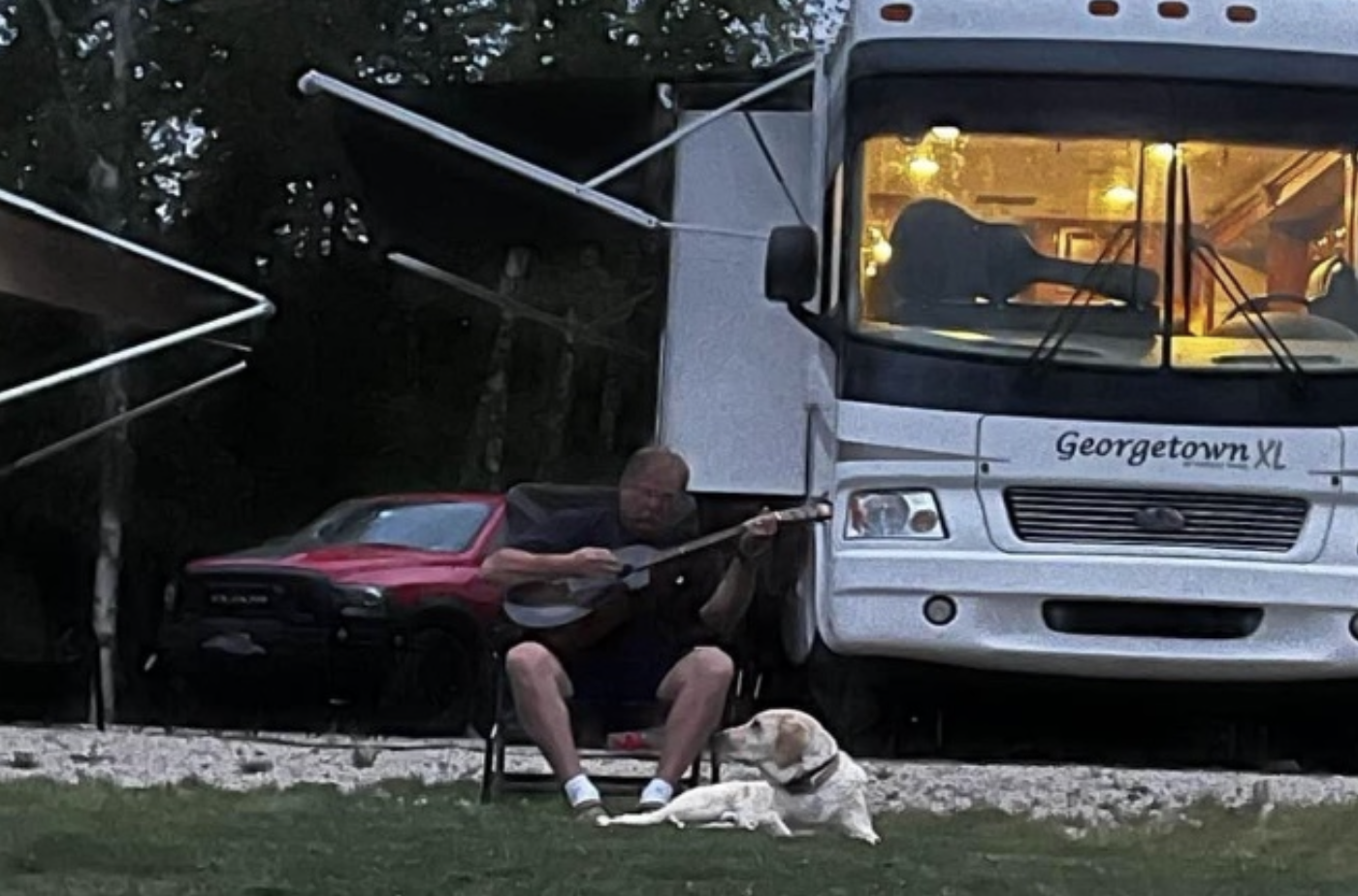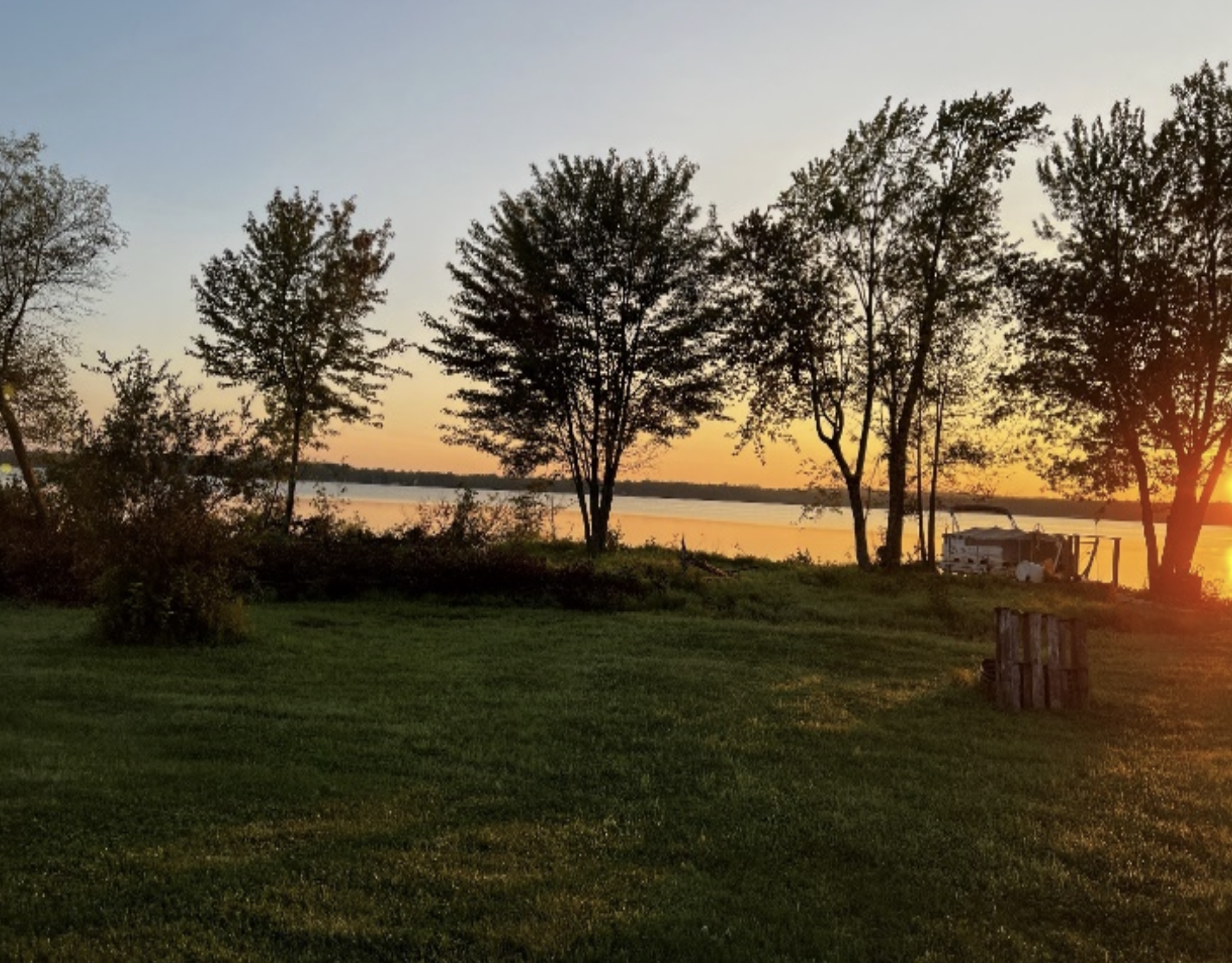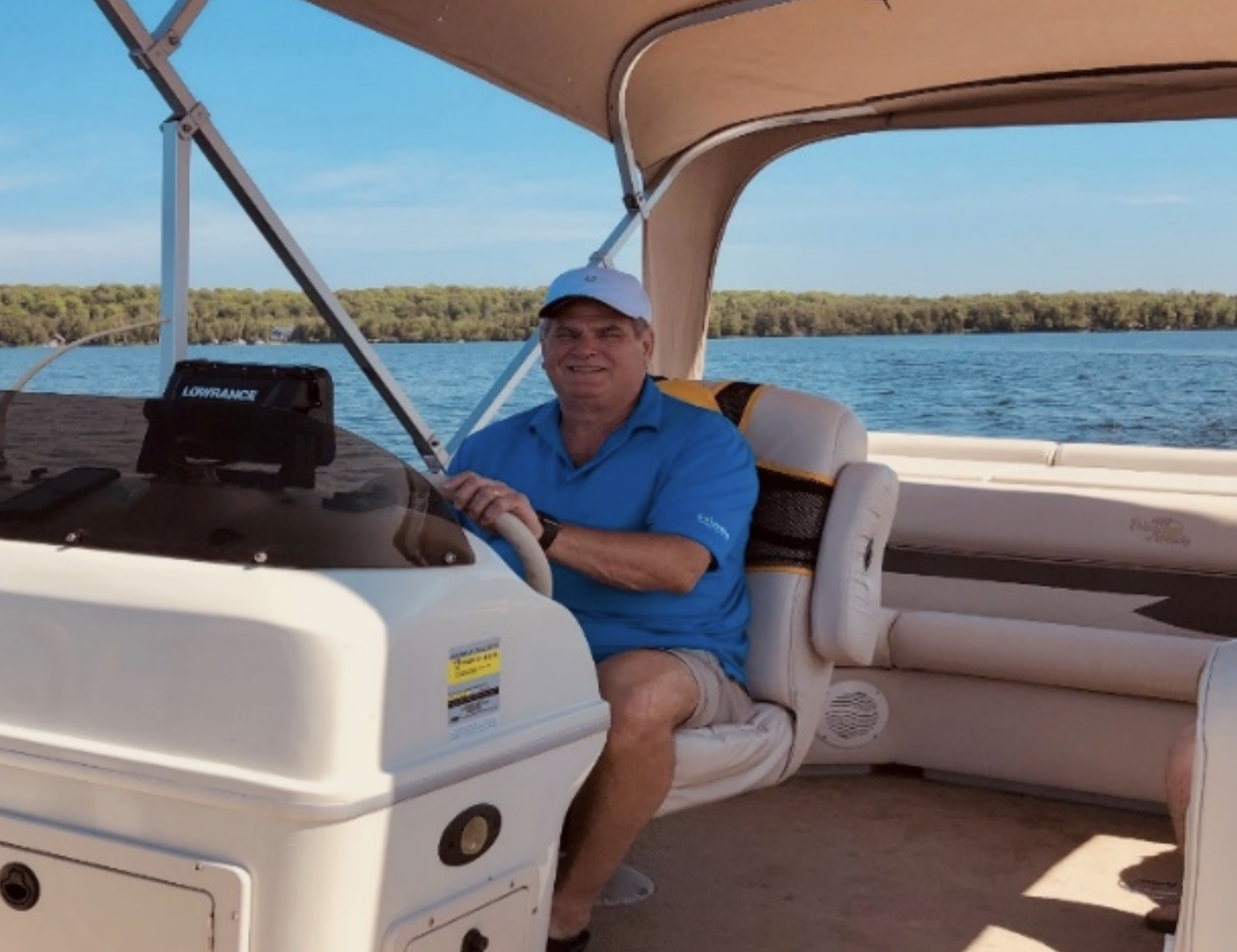 Maybe with a little relaxation mixed in?
In closing, Elvis wishes to remind us (and to inform the next generation) that this is not our parents' wood business anymore. It's an industry filled with opportunities in robotics, computer aided manufacturing and a multitude of interesting careers.
He feels that one must be true to their Faith, their Family, their Work Family and all the Customers and Business Partners they will meet along the way.
"I also believe we owe a great deal of respect to the environment we choose to make our living with. Trees are such a wonderful renewable resource that allows us literally the air we breathe, and the ability to use them in so many ways. We must be the responsible stewards of this resource that we can be proud of, and our children and grandchildren can be proud of," he said.
"The wood business is a small close-knit group that looks out for one another. I encourage todays younger folks to join this group and have a fantastic life," he said.